Asia's success last year was not limited to the international feature category: Parasite won four Oscars, including best picture. Screen assesses the chances of another win for the region.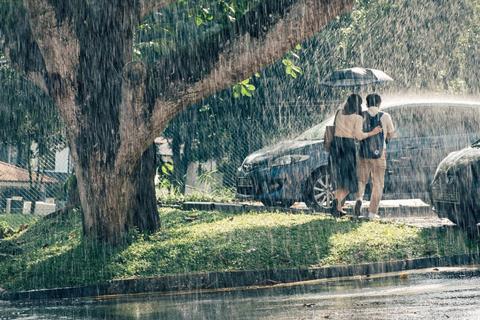 Asia has its work cut out living up to 2020's Academy Awards success with Parasite, directed by South Korea's Bong Joon Ho. The movie won not only best international feature film, but also best picture, director and original screenplay in the main categories.
For the 2021 Oscars, the region has fielded many strong contenders for the international feature category, but none with Parasite's obvious high profile and marketing muscle. It also hasn't helped that Cannes Film Festival, traditionally the first leg of the Oscars marathon (Parasite's race began when it scooped the Palme d'Or in 2019), was cancelled last year due to the Covid-19 pandemic.
On the other hand, what may help some of Asia's submissions is that the region was less badly hit by Covid-19 than most other parts of the world — and many territories kept cinemas open and festival screenings running. While the Academy of Motion Picture Arts and Sciences dropped the theatrical release requirement in this pandemic-hit year, a well-publicised rollout in cinemas can help to raise a film's visibility.
Among the entries, Singapore's teacher-student relationship drama Wet Season — directed by Anthony Chen, who also represented Singapore in 2014 with Ilo Ilo — enjoyed a multi-territory theatrical release over the summer, which thanks to Covid-19 was largely free of any Hollywood competition. Hong Kong's entry Better Days made headlines when it grossed $237m at the China box office at the end of last year, while China's entry Leap raked in $128m this October.
South Korea's submission, Woo Min-ho's The Man Standing Next, was also a box-office hit in its home country, clocking up 4.75 million admissions in January, before the pandemic, to become the biggest film of the year. The 1970s-set political thriller stars Lee Byung-hun, known to international audiences through Hollywood films such as Red 2 and the GI Joe franchise.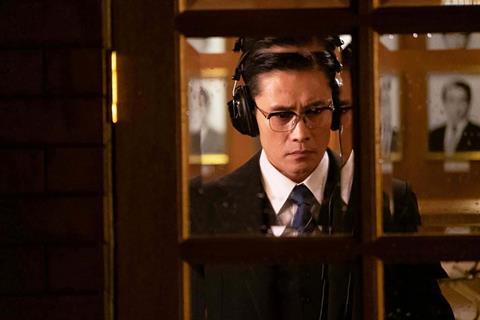 Japan has the longest track record with the foreign-language category of any Asian nation: as well as taking three honorary awards in the 1950s before the category became competitive, it won in 2009 with Yojiro Takita's Departures and scored a nomination in 2019 for Hirokazu Kore-eda's Shoplifters.
This year, Japan has a high-profile contender in Naomi Kawase's True Mothers, which is more arthouse in sensibility than the other north Asian submissions, and has international chops through its director, subject matter and festival run. The film, about a couple contacted by the biological mother of their adopted child, was part of the Cannes 2020 official selection, played Toronto, San Sebastian and Chicago film festivals, and was recently acquired for US distribution by Film Movement.
The submissions from Hong Kong and China have a common element: Peter Ho-sun Chan, who directed Leap and executive produced Hong Kong choice Better Days, directed by Derek Tsang. Chan, who has Hollywood experience and an international style of storytelling, represented Hong Kong in 2006 as a director with Perhaps Love. Starring Gong Li, arguably China's best-known actress internationally, Leap follows the China women's volleyball team, which took gold at the 2016 Olympics. While it has a few flag-waving elements, it's a compelling story that also touches on head coach Lang Ping's career in the US.
Better Days, a drama about school bullying, was pulled from the Berlinale in 2019, ostensibly for censorship reasons, and underwent some minor edits before its blockbuster release. It swept the 2020 Hong Kong Film Awards, bagging eight prizes including best film and best director.
Taiwan's entry, Chung Mong-hong's A Sun, has also enjoyed awards success, scooping six prizes at the prestigious Golden Horse Awards, including best film and best director. Chung previously represented Taiwan in 2014 with Soul but didn't make the shortlist. Taiwan won the category in 2001 with Ang Lee's Crouching Tiger, Hidden Dragon, but has only made the shortlist once since then with Warriors Of The Rainbow: Seediq Bale in 2012.
India, which last scored a nomination with Lagaan in 2002, has selected Jallikattu, a Malayalam-language film directed by Lijo Jose Pellissery. While the allegorical drama about a rampaging buffalo has won critical acclaim and wide festival play, its selection raised eyebrows as Chaitanya Tamhane's The Disciple had seemed the more Oscar-friendly contender. In addition to having four-time Oscar winner Alfonso Cuarón as executive producer, Tamhane's film won the best screenplay prize at last year's Venice and played in Toronto and New York. However, India has a history of making head-scratching choices — in 2014 it fielded The Good Road, a competent but mostly unknown film, rather than The Lunchbox, an international hit that led to the Hollywood career of its director, Ritesh Batra.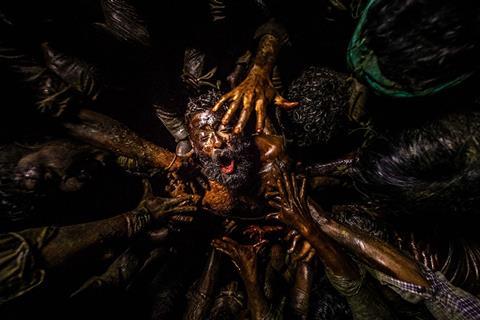 Entries from elsewhere in South Asia include Bangladesh's Sincerely Yours, Dhaka, comprising shorts from 11 directors; Pakistan's Circus Of Life, directed by Sarmad Khoosat; and the second entry ever from Bhutan — Lunana: A Yak In The Classroom, about a remote Himalayan school, directed by Pawo Choyning Dorji. Bhutan previously submitted Khyentse Norbu's The Cup in 2000.
Wide representation
Central and Western Asia is also becoming more active in submitt­ing films to the Oscars. This year's selections include Arman Nshanain's Songs Of Solomon (Armenia), Marina Kunarova's The Crying Steppe (Kazakhstan), Mirlan Abdykalykov's Running To The Sky (Kyrgyzstan) and Yalkin Tuychiev's 2000 Songs Of Farida (Uzbekistan). Kazakhstan was nominated for Mongol in 2008 and made the shortlist with Kelin (2010) and Ayka (2019).
Southeast Asia is a dynamic filmmaking region but has only scored one nomination previously, for Cambodian director Rithy Panh's The Missing Picture in 2014. In addition to Wet Season (which was picked up by Strand Releasing for the US), this year's submissions include Brillante Mendoza's Mindanao, representing the Philippines; Vietnam's Dreamy Eyes, directed by Victor Vu; Cambodia's Fathers by Huy Yaleng; Thailand's Happy Old Year, which won the grand prix at last year's Osaka Asian Film Festival; and two genre titles — Indonesia's Impetigore, directed by Joko Anwar, and Malaysia's Roh, from Emir Ezwan.
With the exception of Japan, Taiwan and South Korea, Asia's strike rate for making the shortlist or being nominated has paled in comparison to some other regions, so Parasite's success still looks like a happy exception rather than a trend. But as the Academy has opened its membership to more Asian and international voters over recent years, there are hopes this under-representation will one day be corrected.
Oscars international feature race