It has been five years since a film submitted from Europe won the international feature film Oscar — but the region has several highly favoured contenders.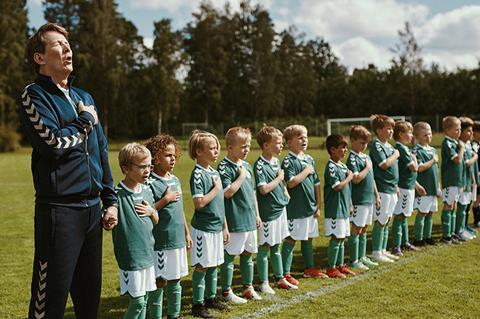 Despite a year of disrupted releases and downsized festivals, Europe's entries to the international feature film award have remained robust and could be set to break a losing streak. A total of 40 productions from Europe have been submitted to the US Academy Awards' best international feature film category, matching the number of last year's entries, with the only notable absentee being the UK — declining to submit for the first time since 2012.
European films have traditionally dominated the category, winning 56 out of 72 awards since the Academy began honouring foreign-language productions with their own prize in 1948. But it has been five years since Laszlo Nemes' Son Of Saul won the award for Hungary in 2016, marking the longest losing streak for Europe to date in the category. This could come to an end at the 93rd Oscars in April as an assortment of highly acclaimed European films look set to dominate the 10-title shortlist (announced February 9) and five-strong nomination list.
Frontrunners include Denmark's submission, Thomas Vinterberg's comedy-drama Another Round, in which Mads Mikkelsen leads a group of four friends who test the theory that life is better lived with a constant level of alcohol in the blood.
It marks Vinterberg's third time representing his country, after The Celebration (Festen) in 1999 and The Hunt, which made the shortlist in 2014. Denmark has proved one of the most successful countries in the category, with 12 nominations and three wins from 57 previous entries, the last prize coming in 2011 for Susanne Bier's In A Better World.
Another Round entered the race on a wave of accolades including a hat-trick of awards at San Sebastian, where it screened shortly after a world premiere at Toronto. The feature, which is distributed in the US by Samuel Goldwyn Films, also triumphed at the European Film Awards winning four major prizes including best film.
It is one of two European submissions that received a Cannes 2020 label, designated to films that would have debuted at the festival had it not been forced to cancel as a result of the pandemic.
The other is the entry from Georgia, Dea Kulumbegashvili's Beginning, which centres on a sleepy provincial town where a Jehovah's Witness community is attacked by an extremist group. The drama premiered at Toronto where it won the Fipresci prize and won four awards at San Sebestian, including the Golden Shell for best film.
Cannes previously supplied last year's international feature winner, Bong Joon Ho's South Korean phenomenon Parasite, which was awarded the Palme d'Or on the Croisette and also won best picture among its four Oscars.
Docs make the running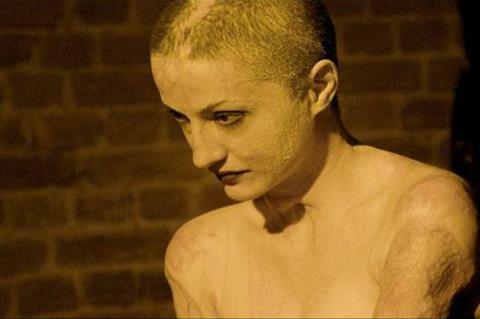 Another frontrunner is Romania's submission Collective, in which director Alexander Nanau follows a team of investigative journalists who attempt to uncover a vast healthcare fraud. The documentary has made a long journey since its debut at Venice, Toronto and Zurich (where it won the Golden Eye for best documentary) in 2019, and was released in the US by Magnolia in November 2020. If Collective makes it to the final five, it would mark the first time Romania has received an Oscar nomination from its 35 entries to date.
It also marks a rare documentary frontrunner and follows last year's breakout North Macedonia entry Honeyland, which made it to the final nominations and has perhaps encouraged more countries to submit factual features.
These include Italy, which has put up Gianfranco Rosi's Notturno, a portrait of those trying to survive in the war-torn Middle East, having previously submitted Rosi's Fire At Sea in 2017, which did not secure a nomination.
Luxembourg has also put forward documentary River Tales, by Julie Schroell, in which a teacher and his students in Nicaragua stage a play exploring their local identity and history. Sweden, however, did not put forward Nathan Grossman's lauded Greta Thunberg documentary I Am Greta and instead selected Amanda Kernell's family drama Charter, which debuted at Sundance.
Another submission that some considered a surprise was France's entry, Two Of Us by Italian director Filippo Meneghetti. The romantic drama, about a lesbian couple who come out after two decades of secret companionship, overcame stiff competition from high-profile titles including Maïmouna Doucouré's Cuties, Maïwenn's DNA, Francois Ozon's Summer Of 85 and Fanny Liatard and Jérémy Trouilh's Gagarine.
But Two Of Us, which was picked up for the US by Magnolia at Toronto 2019, has been heralded by critics, not least for the performances of Barbara Sukowa and Martine Chevallier. It marks a resurgence for Germany's Sukowa, who won the best actress prize at Venice in 1981 for her role in The German Sisters and at Cannes in 1986 for her performance in historical drama Rosa Luxemburg, both directed by Margarethe von Trotta. Sukowa reunited with von Trotta in 2012 to play the eponymous role in Hannah Arendt.
Although France remains one of the most successful territories overall, with 12 victories, it has been 27 years since it last won the top prize in 1993 with Régis Wargnier's Indochine.
Two Of Us is the feature debut of Italy's Meneghetti, who is one of several filmmakers in the European submissions representing a country with their first feature. They include Dzintars Dreibergs, whose war drama Blizzard Of Souls represents Latvia, where it has generated the biggest cinema admissions in more than 30 years; Florenc Papas, whose family drama Open Door was submitted by Albania having debuted at Sarajevo Film Festival; and Tom Sullivan, whose historical drama Arracht represents Ireland, following its premiere at Tallinn Black Nights.
This year's submissions also represent a strong showing for female filmmakers with 17 out of the 40 European productions directed (or co-directed) by women, up from 12 last year. They include Ulrike Kofler with Austria's What We Wanted, a relationship drama that was released by Netflix on November 11; Zaida Bergroth, whose biopic Tove, about Moomins creator Tove Jansson, is Finland's entry; and Lili Horvat, whose Hitchcockian suspense drama Preparations To Be Together For An Unknown Period Of Time will represent Hungary, following its debut at Venice Days and Toronto.
One of the most hotly tipped female filmmakers in this year's line-up is Agnieszka Holland, whose Berlinale entry Charlatan is the choice of the Czech Republic.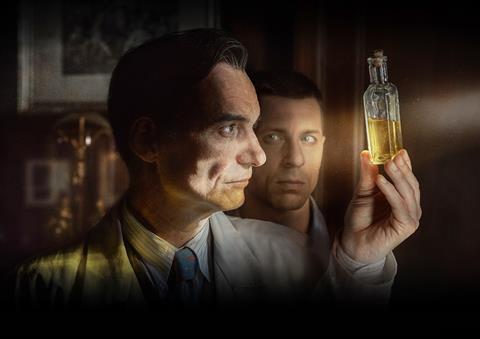 Holland has achieved the rare feat of representing three different nations at the Academy Awards over the years. She fronted for her native Poland twice — with Pokot in 2018 and In Darkness in 2012 — and West Germany with Angry Harvest in 1986. Charlatan is a biographical drama about healer Jan Mikolasek, who used plant-based remedies, and is set against the background of totalitarian 1950s Czechoslovakia. Holland secured a best director nomination at the European Film Awards for the feature.
Spain has submitted period epic The Endless Trench, which scored six awards at San Sebastian in 2019, including for best director, shared by Aitor Arregi, Jon Garaño and Jose Mari Goenaga. Netflix snapped up global rights to the Spanish Civil War drama shortly after the festival and it picked up two Goyas, Spain's national cinema awards.
A late submission came from Portugal, which originally put forward Ana Rocha de Sousa's Listen but saw the selection vetoed by the Academy due to more than 50% of the dialogue being in the English language. Instead, Portugal submitted Pedro Costa's Vitalina Varela, which won three prizes at Locarno in 2019 including the Golden Leopard for best film. Inspired by the life of the film's eponymous star, it follows Varela on a journey through Lisbon as she discovers the secret life of her recently deceased husband. Grasshopper Film took US rights.
Mehmet Ada Öztekin's Miracle In Cell No. 7 is Turkey's submission. The drama is an adaptation of a 2013 South Korean film and centres on the relationship between a wrongly incarcerated, mentally ill father and his six-year-old daughter. It premiered in cinemas in Germany in October 2019, launching online in multiple territories in March 2020.
Last year's Venice Film Festival, highly praised for taking place safely in the midst of the pandemic, hosted several buzzy features that would go on to secure submissions for the Oscars. These include Russian entry Dear Comrades!, which won a special jury prize after competing on the Lido and was picked up by Neon for the US. Andrei Konchalovsky's historical drama recounts the government massacre of striking workers in a small industrial town, seen through the eyes of a devout party activist. Konchalovsky directed
Russia's 2003 entry House Of Fools and 2017's Paradise, of which the latter made the shortlist. Russia again made it as far as the 10-strong shortlist in 2020 with Kantemir Balagov's Beanpole.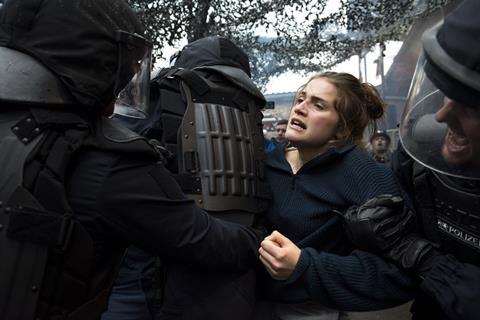 Representing Germany is Julia von Heinz's activism drama And Tomorrow The Entire World, which played well in Venice's Competition section, winning lead Mala Emde a critics' prize for best actress. It beat stiff competition from nine other titles to secure the Oscar submission, including Berlin Alexanderplatz, Undine and Enfant Terrible. Von Heinz has since been signed by CAA and is adapting Lily Brett's bestselling novel Too Many Men as her first English-language feature.
Horizons opening film Apples is Greece's entry and the feature debut of Christos Nikou, who has spent the past 10 years as an assistant director on features including Richard Link­later's Before Midnight and Yorgos Lanthimos's Dogtooth, which was the last film to make the Oscar nominations for Greece in 2010. Apples is a timely feature set during a pandemic that causes people to rely on social services as they lose their memory, and has been picked up for North America by Cohen Media Group.
Other titles that played well at Venice include Polish entry Never Gonna Snow Again by Malgorzata Szumowska and Michal Englert, which Kino Lorber has taken for the US; and Jasmila Zbanic's Quo Vadis, Aida?, which will represent Bosnia & Herzegovina, and is set against the backdrop of the 1995 Srebrenica massacre. Zbanic saw her Berlinale Golden Bear-winning feature Grbavica: The Land Of My Dreams submitted for the Oscar in 2007 but it was not shortlisted. Quo Vadis, Aida? is distributed by Curzon in the UK, and a US deal was in the works at press time.
Also generating interest is Belarus entry Persian Lessons, a concentration-camp drama directed by Ukrainian filmmaker Vadim Perelman, whose US drama House Of Sand And Fog secured three Oscar nominations in 2004; and Swiss entry My Little Sister, directed by Stéphanie Chuat and Véronique Reymond, and starring Nina Hoss and Lars Eidinger as siblings who reconnect as he recovers from leukaemia. Both films debuted at the Berlinale.