Africa scored its first nomination in a decade last year with Tunisia's The Man Who Sold His Skin, while the Middle East has enjoyed seven nominations and two wins in the past 10 years. Screen profiles this year's submissions.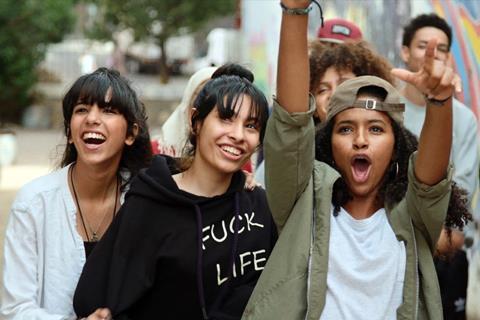 Africa's much-vaunted film and TV production boom has yet to feed into the Oscars' best international feature film category, with only 10 of the continent's 54 nations entering the race this year — down from a record 12 participants a year ago.
Beyond the numbers, 2021 was a buzzy year for Africa, with Ivorian filmmaker Philip Lacôte's Night Of The Kings making it onto the 15-title shortlist and Tunisian filmmaker Kaouther Ben Hania's The Man Who Sold His Skin going as far as the final five, for her country's first-ever nomination.
Tunisia's 2022 submission is Golden Butterfly, the second feature by Abdelhamid Bouchnak, whose horror tale Dachra premiered to acclaim in Critics' Week at Venice in 2018 and was a box-office hit at home. Revolving around a police officer who takes under his wing a boy on the verge of blindness, the new film mixes elements of fantasy and social drama.
Golden Butterfly world premiered in competition at Tunisia's Carthage Film Festival in October but has not enjoyed any international exposure so far. It is among a trio of entries from North Africa alongside Nabil Ayouch's Casablanca Beats from Morocco and Djaffar Gacem's historical drama Héliopolis from Algeria.
Casablanca Beats is the buzziest of the bunch, having premiered in Competition at Cannes this year and being acquired by Kino Lorber for North America. It revolves around a hip-hop music and dance workshop for youngsters in Casablanca's Sidi Moumen neighbourhood. This is the fifth time a film by Ayouch has been submitted to the Oscars, following Mektoub (in 1999), Ali Zaoua: Prince Of The Streets (2001), Horses Of God (2014) and Razzia (2018) — none of which were shortlisted or nominated.
Héliopolis marks the feature directing debut of Gacem, who is an established director and producer of popular drama series in Algeria but does not have a big profile outside his home country. The film revolves around the 1945 Sétif and Guelma massacre — an Algerian uprising that was brutally suppressed by French colonial authorities, helping sow the seeds for the country's War of Independence (1954-62).
This is the second time Héliopolis has been submitted after the Academy allowed the production to withdraw its 2021 application when it proved impossible to release the film theatrically in Algeria due to Covid‑19 health restrictions.
Moving down the continent, there are six submissions from sub-Saharan Africa, against eight in 2021. The most high-profile of these is Finnish-Somali filmmaker Khadar Ayderus Ahmed's The Gravedigger's Wife, which premiered this year in Critics' Week at Cannes and is Somalia's first-ever Oscar submission. Set in Djibouti City, it stars Finnish-Somali actor Omar Abdi as a grave­digger who needs to raise the money for a kidney transplant for his beloved wife, played by Canadian-Somali model and actress Yasmin Warsame.
Kenya has joined the race for the sixth time with Gilbert Lukalia's English and Swahili language Mission To Rescue. Billed as Kenya's first-ever military action film, it is based on a true story and follows a Kenyan special-forces unit on a mission to free an elderly French woman from Al-Shabab terrorists.
Malawi participates with Gift Sukez Sukali's Fatsani — A Tale Of Survival, about a girl who sells bananas on the streets after her school is closed by corrupt officials on the pretext its water supply is unsanitary. Excitement for one of the country's biggest productions to date saw the director mount a social-media campaign asking fans to lobby Netflix to buy the film. It is Malawi's second submission after Shemu Joyah's The Road To Sunrise in 2019.
Late declared entries include Cameroon's fourth ever entry, Ngang Romanus' Hidden Dreams about a man who challenges traditional life in the 1980s; Chad's third submission, Mahamat-Saleh Haroun's teenage pregnancy drama Lingui, The Sacred Bonds, which premiered in Competition at Cannes in July; and Barakat, about a Muslim widow who breaks news of a new romance to her fractured family over the Eid al-Fitr holiday, the 18th film to be put forward by South Africa.
At the crossroads between Africa and the Middle East, Egypt has submitted Ayten Amin's second feature Souad. The film explores the reality for teenage girls in modern Egypt, through two sisters living in a provincial city in the Nile Delta, one of whom oscillates between her conservative religious family and a glamorous fantasy world on social media.
Souad was feted with the Cannes 2020 label and then screened in Berlin's Panorama, which was online this year, before finally having its physical world premiere at Tribeca. Egypt was spoilt for choice this year, with potential candidates also including Cannes Critics' Week winner Feathers by Omar El Zohairy and Mohamed Diab's Palestine-set drama Amira.
Middle East contenders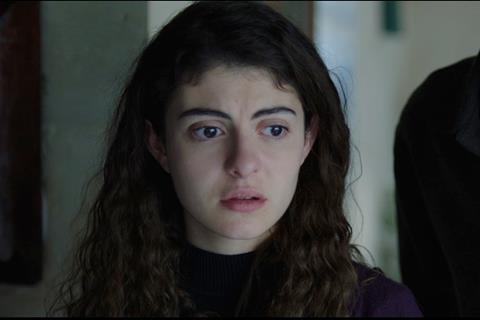 Amira has instead been selected to represent Middle Eastern nation Jordan. The film is inspired by the phenomenon of Palestinian children conceived via the smuggled sperm of political prisoners held in Israeli jails. It debuted in Venice's Horizons section this year and stars Jordanian-Palestinian actress Tara Abboud as a girl growing up in the West Bank as one of these celebrated children, whose life is sent into disarray when a DNA tests casts doubt on her paternity. Diab previously represented Egypt in the 2017 Oscars with his debut film Clash.
Palestine is represented by Syrian director Ameer Fakher Eldin's drama The Stranger, about an unlicensed doctor (Ashraf Barhom) practising in a village in the Israeli-occupied Syrian region of the Golan Heights, who attempts to help a wounded soldier arriving in the contested territory after fleeing the Syrian War. Only officially recognised as a territory by the Academy in 2003, Palestine has now submitted 15 films to date and was last nominated in 2014 with Hany Abu-Assad's Omar.
A Palestinian story­line also looms large in Israel's 2022 submission Let It Be Morning by Eran Kolirin. Adapted from the 2006 novel by Palestinian writer Sayed Kashua, it unfolds against the backdrop of a Palestinian village situated in Israel close to Jerusalem that is suddenly cut off from the city by an army roadblock. Alex Bakri stars as a Palestinian who thought he was assimilated into Israeli society until he finds himself stuck in his childhood village after a family wedding.
Let It Be Morning automatically became Israel's Oscar submission when it won best film at the country's Ophir awards in October after local film industry professionals got behind the title. It is the 54th submission for the country, which was last nominated in 2012 for Joseph Cedar's Footnote, while Samuel Moaz's Foxtrotmade it to the shortlist in 2018. Cohen Media Group acquired North American rights in early November.
Lebanon, with one of the strongest recent Oscar track records in the region having been nominated for The Insult and Capernaum in 2018 and 2019 respectively, has submitted Mounia Akl's debut Costa Brava, Lebanon. Heroically shot in the months following Beirut's catastrophic August 2020 chemical explosion, it co-stars Nadine Labaki and Saleh Bakri as a couple whose dreams of an eco-conscious life in the hills above Beirut are shattered after a rubbish dump is built next to their idyllic home.
The film world premiered in Venice's new Horizons Extra strand before heading to a raft of other festivals including Toronto, BFI London (where it won the audience award) and El Gouna. It had yet to announce US distribution at press time, but is represented by Participant and Endeavor Content and French sales agent mk2 Films.
Saudi Arabia makes its fifth submission with Abdulaziz Alshlahei's The Tambour Of Retribution about the son of an executioner and the daughter of a wedding singer who fall in love. It won the special jury prize at Cairo in 2020, where co-star Faisal Al-Dokhei snagged best actor.
Other buzzy titles out of the region include Iranian director Asghar Farhadi's Cannes 2021 grand prix co-winner A Hero, about a man in prison for debt who embarks on a race against time to resolve the problem during two days' leave from incarceration.
Farhadi has delivered both of Iran's only Oscar wins to date with A Separation in 2012 and The Salesman in 2017. He also represented Iran in 2014 with French-language drama The Past and in 2010 with About Elly. Amazon Studios releases A Hero in the US.
Iraq returns to the Oscar race for the first time since 2019 with Italian-Iraqi director Haider Rashid's thriller Europa, about an Iraqi man hunted down by anti-immigration vigilantes as he tries to cross the border between Turkey and Bulgaria.
Haider was born in Florence to an Italian mother and an Iraqi father who took a similar route into Europe when he fled Iraq in 1978. It is Haider's third fiction feature after Tangled Up In Blue and It's About To Rain.
Iraq officially began participating in the Oscar race in 2006, three years after the toppling of longtime president Saddam Hussein. Europa is its 10th submission but it has never had a nomination.