Recent Oscar wins for Roma and A Fantastic Woman, plus three shortlist entries at the 2021 awards, provide ample momentum for the Americas region. Screen surveys this year's crop of competitors.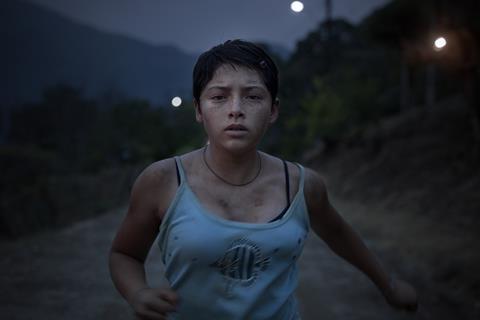 The Americas have reaped the rewards of a renowned and rich storytelling culture. Over the last 12 years alone, 11 films from the region have earned nominations in Oscar's international feature film category (and its precursor, foreign-language film) and collected three wins — with Alfonso Cuaron's Mexican memoir Roma in 2019, Sebastian Lelio's drama A Fantastic Woman for Chile in 2018 and Juan Jose Campanella's Argentinian thriller The Secret In Their Eyes in 2010.
And while it has been three years since the last nomination — for Roma — three titles made it onto last year's 15-strong shortlist: Mexico's I'm No Longer Here, Guatemala's La Llorona and Chile's The Mole Agent.
This year's crop sees filmmakers at various stages of their career. There is a significant number of emerging talents who are honing their craft and securing premiere berths at the world's biggest international festivals. Quite a few directors here are on their second feature, with the clear exception of Thai auteur Apichatpong Weerasethakul, the most famous filmmaker of the pack and admittedly an odd inclusion, whose ninth feature Memoria marks the first to shoot outside his native country and flies the flag for Colombia.
Neon holds US rights on the film, which is backed by Proimagenes Colombia and won the jury prize at this year's Cannes Film Festival, where in 2010 Apichatpong took the Palme d'Or for Uncle Boonmee Who Can Recall His Past Lives. It is a demanding slow-burn in which mystery and sci-fi collide as an expat played by Tilda Swinton travels through Colombia trying to understand the source of a recurring sound inside her head. Colombia has been nominated once before with Ciro Guerra's Embrace Of The Serpent in 2016.
Another strong hope for the region is Mexico's Prayers For The Stolen, the narrative feature debut of Salvadoran-Mexican documentarian Tatiana Huezo. Showcasing her story­telling flair alongside a fierce social conscience, Prayers For The Stolen is a coming-of-age tale about three girls in a mountainous region riddled with danger, the most severe being the narco gangs that terrorise the local population who are employed to work in the poppy fields.
The film was highly anticipated prior to its launch in Cannes' Un Certain Regard, and did not disappoint. About a month later Netflix pounced, acquiring rights for the US and multiple territories. The streamer's backing means a strong awards push is on the cards after it missed out on a nod last season for Fernando Frias de la Parra's Mexican submission I'm No Longer Here. Heuzo is no stranger to the Oscar race: her documentary Tempestad was Mexico's submission four years ago.
Growing profiles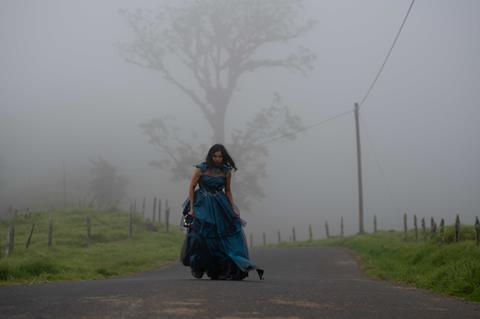 A number of countries on this list have never earned an Oscar nomination. The filmmaking community has been encouraged, however, as infrastructure improves across the region, and work from up-and-coming directors has established roots at major international festivals and caught the eye of critics.
One such example is Costa Rica, which has submitted Clara Sola. Nathalie Alvarez Mesen's warmly regarded debut premiered in Directors' Fortnight at Cannes and is a sexual and mystical awakening story about a 40-year-old woman living under her mother's thumb. This is the Central American country's tenth submission after Land Of Ashes last season, and Mesen has been hailed as a talent to watch.
Canada has made a lot of noise in the Oscar race in recent times, earning nominations in the past decade for Kim Nguyen's War Witch in 2013, Philippe Falardeau's Monsieur Lazhar in 2012 and Denis Villeneuve's Incendies in 2011. Denys Arcand's The Barbarian Invasions is the country's only winner in 2004. Hoping to follow in the footsteps of its illustrious predecessors is Ivan Grbovic's Drunken Birds from micro_scope, which premiered in Toronto's Platform programme and follows a migrant Mexican worker on a quest to find his lost love.
Brazil has stirred up the pot over the last few years with unexpected selections and this year is no exception. Many were taken by surprise when Aly Muritiba's Private Desert (Deserto Particular) prevailed over Alexandre Moratto's widely admired, Netflix-backed 7 Prisoners. Private Desert first screened at Venice in Giornate Degli Autori where it won the BNL People's Choice Award and follows a cop booted off the force for violent conduct who heads off to meet his online love. Brazil has never won the Oscar, although it made a splash in 1999 when Walter Salles' Central Station was nominated for both actress and foreign-language film. It has not made the shortlist since Cao Hamburger's The Year My Parents Went On Vacation some 14 years ago.
Argentina has form at the Oscars and is one of Latin America's historical heavyweights with seven nods in total and wins for The Secret In Their Eyes and Luis Puenzo's The Official Story in 1986. Most recently it was Damian Szifron's beloved 2015 nominee Wild Tales that captured the attention of critics, industry and cinemagoing audiences around the world and had Hollywood clamouring at the young filmmaker's door. This year Natalia Meta's second feature The Intruder, which coincidentally stars Erica Rivas from Wild Tales, represents the country. The psychological horror tale premiered at the Berlinale in 2020 and explores how a traumatic episode leads a young woman to question her reality.
Chilean cinema has prospered of late with a generation of talent led by Lelio, Pablo Larrain and Sebastian Silva that has taken the world by storm. Apart from the success of Lelio's A Fantastic Woman and Larrain's 2013 nominee No, Maite Alberdi's The Mole Agent made it onto the shortlist of 15 last season. The country's latest hope is White On White from Theo Court. The 2019 Venice premiere is another early career effort from the region — in this case Court's second after Ocaso — and centres on a 19th-century photographer who falls for a child bride.
Bolivia's The Great Movement from Kiro Russo received its first screening on the Lido in Horizons earlier this year and marks the country's latest attempt to bag a first nomination. It tells of a miner who falls sick to a mysterious ailment. Russo's first feature, 2016 mystery Dark Skull, premiered at Locarno and was Bolivia's submission for the Oscars in 2018. The country has produced 13 Oscar submissions although two were disqualified — Fernando Vargas' Say Good Morning To Dad in 2006 and Antonio Eguino's The Andes Don't Believe In God in 2008.
Dominican Republic entry Holy Beasts boasts pedigree with veteran co-directors Laura Amelia Guzman and Israel Cardenas, who return with their seventh collaboration after previously representing the Caribbean island nation with Sand Dollars in 2016. Their latest premiered at the 2019 Berlinale and stars Geraldine Chaplin and Udo Kier in the tale of an actress who assembles old associates to shoot her final film based on an unfinished screenplay by a dear friend. The Dominican Republic has never earned a nomination or been shortlisted at the Oscars.
Rounding out the submissions from the Americas are Ecuador's Submersible from Alfredo Leon Leon; Panama's Plaza Catedral from Abner Benaim; Paraguay's Nothing But The Sun from Arami Ullon; Peru's Powerful Chief from Henry Vallejo; Uruguay's The Broken Glass Theory from Diego Fernandez; Vene­zuela's The Inner Glow from Andres Eduardo Rodriguez and Luis Alejandro Rodriguez; and from Haiti, Gessica Généus' Freda.