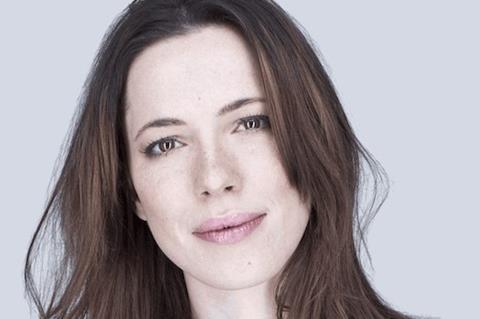 Noted British actor Rebecca Hall (Christine, Vicky Cristina Barcelona) makes her feature directorial debut on Passing, a 1920s New York-set drama which among other things addresses race identity politics, a theme that resonates deeply with Hall herself.
Tessa Thompson and Ruth Negga play Irene and Clare, former high school friends who run into each other as adults and discover how far apart life has taken them.
While both black women can pass themselves off as white, Irene chooses not to do so. Clare has taken the opposite path, to the extent that even her white husband John (Alexander Skarsgaard) has no idea.
Hall adapted Nella Larsen's 1929 Harlem Renaissance novel and produced alongside Nina Yang Bongiovi, Forest Whitaker, and Margot Hand. Endeavor Content handles world sales. Passing premieres on January 30 at 3pm PT.
When did you first read the book?
About 13 years ago. That was when I wrote the first draft of the script. I was about 25.
What did it mean to you?
It was very personal, frankly. I grew up in in England and my mother [opera singer Maria Ewing] is from Michigan, originally Detroit. Her father, who sadly passed away when my mother was 16, was married to a Dutch woman, and he passed for white. He was almost definitely African American. I say he passed for white; there was no language for that within even my family… it was it was mysterious even for [my mother] and complicated for her. I then dug a little deeper, and it became very clear that he was white passing. And more than that, it was likely that his parents were also both white passing. And I started thinking more and more about the legacy of passing in a family.
You say those feelings evolved as you began to spend more time in the United States.
I started thinking more and more about this idea of the American Dream, the idea of being self-made and transforming yourself into something… And I started thinking that it's so fascinating that racial passing holds both the idea of that dream – that you can become something other, you can become self-made, you can make yourself anything you want to be – but it also holds the lie that is right at the centre of that, which is you only get to do that if your complexion is a certain colour.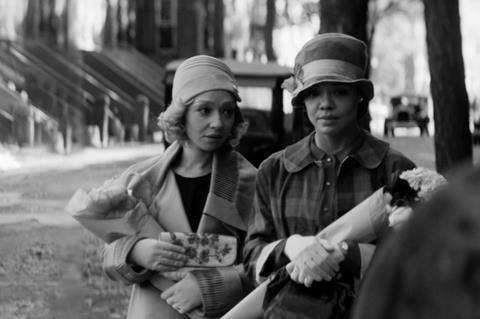 You say the book opened a door for you and helped you understand the choices your relatives made. How did you relate to the women in the story?
I was moved by the characters, and I understood the women even though I didn't entirely understand why. And my way of dealing with that was to turn it into a piece of drama, even if I had no intention at the time of turning into a film. But it was more an exercise in trying to work out why I was so compelled and drawn to it. So the question you're asking me – what drew me to it – is the one that I was trying to work out by making the film.
When did you begin talking in public about your family lineage?
I was about 25 I think when I first started actually saying it to people… I went through a stage of really bringing it into a room and being surprised by the reaction that I got and also confused by the reaction, which varied. Some people would be accepting, and a lot of people just would laugh and find it hilarious. And I'd always be like, "What does that say about you that you find that so funny? What's funny about it? Because I look like an English rose and that's funny to you because you have an absolute idea about what blackness is?" All these things start to percolate and you're like this walking paradox.
How did you feel when you wrapped?
I know that this film was something that I had to do. I don't think it's really resolved any of the ambiguity or questions that I have around this notion of identity, because I think that identity is hopelessly complex, and is shifting, and situationally determined. And I think one of the great mysteries about the book is that it shows a very binary world, black and white, male /female, straight /gay, and it shows the restrictions of that, and how nobody exists solely in one place.
Ultimately, it brings up the gap between what any one of us thinks we believe in and what we actually want, which can sometimes be quite large. And I think that's a fairly universal theme. I've come away from it understanding that it's possible to embrace the ambiguity around it, that it's possible to hold all of these things and to just keep negotiating what identity is because it exists somewhere between the story that you tell about yourself and the one that society puts on you.
What made you want to cast Tessa and Ruth as the leads?
Well, there is a little bit of a history of white passing movies in Hollywood in the middle part of the 20th century: Imitation Of Life, which was made twice, and then there's an Elia Kazan movie, Pinky, and some other ones. But they're nearly all white actors playing the roles. And it felt to me that it was paramount to not only cast black women in the role, but also cast women who were correct for the roles and not necessarily just because they were capable of white passing.
I cast the people that I thought were best for the roles, and the black and white [format of the film] already abstracts the situation so you're looking at everything conceptually and you're not thinking is this real; because it's black and white it's sort of a moot point. Tessa is so completely right and brilliant for this role… Ruth is just one of the most brilliant actors working today, I think they both are, honestly.
As someone who's been directed many times, as a director now yourself, what did you want to give the actors, and what did you want to avoid?
You don't tell an actor how to do anything; you just create that environment that allows them that freedom to be. I say that but it's an incredibly formal film in many ways and it's very structured. I said to them all at the beginning, "This is not the kind of film where you can go anywhere you want and there'll be a handheld camera on you. The shots are composed, they're lit, they're storyboarded. I will tell you precisely where to stand and what to do. But within that, the emotional journey is yours, it's all yours, and I can't wait to see what you do."
You adapted the book over a decade ago. What took you so long to make the film?
It was purely timing, honestly. The times we live in – and there's thankfully a broader understanding that every story needs to be told, which didn't exist until fairly recently – and also personal timing. I wasn't ready to make it when I wrote [the script] a long time ago. I understood that it had to be black and white. I understood how I wanted it to look, but it felt to me a little intimidating and huge as an undertaking for my first film, so it took me growing up and getting to the point where I knew it was the first film that I had to make because it was the only one that I knew exactly what I wanted it to be like. So yeah, time.