Wild Tales star talks Hollywood, playing the Argentinian president in his next film and which directors he would most like to work with.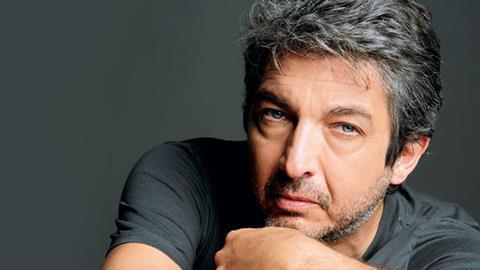 Should every actor's dream be to conquer Hollywood?
Ricardo Darín, the Argentinian national treasure, has often asked himself this question following the umpteenth insinuation that success in a non-English language market is somehow not as valid.
"I am fine filming in Spanish, thank you," reflects the 59-year-old actor who was in Uruguay last weekend to receive this year's Platino Honor Award in recognition of his outstanding contributions to Ibero-American cinema.
'Bombita Darín', as he is known, is more than fine. For almost two decades, he has been the face of Argentinian cinema and among the most recognised on the Spanish-language film scene.
The actor is best known for roles in Juan José Campanella's Oscar-winner The Secret In Their Eyes and Damián Szifrón's most-seen Argentinina film ever Wild Tales (2014). But Darín's career in cinema, theatre and TV stretches back to the 1960s.
He soared at home and abroad in Fabián Bielinsky's Nine Queens (2000) and Juan José Campanella's Son Of The Bride (2001). He is particularly good in films which delve into the dark corners of human nature and Argentinian culture, preferably through taciturn characters whose expressions speak volumes.
"I'm just lucky to find well-written scripts, which work with an economy of words," he says modestly.
"A lot of explanation in the text is usually an attempt to compensate for the fragility of story or the lack of a good director on set."
Hollywood
"We shouldn't feel inferior," says Darín about the separation between US studio and foreign independent films.
"Facing the subjugation of US blockbusters, with disproportionate budgets, we must respond with talent, creativity, imagination, effort, enthusiasm and daring. That is the way to address the lack of money. We have talent so we just need to have confidence in ourselves," he adds.
The actor is known for having turned down several Hollywood offers, including a role opposite Denzel Washington in Tony Scott's Man On Fire (2004). Darín didn't see the point in starring in another US film which stereotyped Latin Americans as corrupt [the Mexican drug dealer has been another stock character in mainstream scripts].
"It is not a matter of being anti-Hollywood per se. The screenplay needs to touch me somehow and I am not moved by surnames."
Despite his misgivings, there are two US directors who could make him change his mind, "for their filmography and way of thinking".
"The only ones I would really want to work with are Martin Scorsese and Woody Allen. If one of their films were suitable for me, it would be like touching the sky with my hand."
Among Latin American film-makers, the actor still hopes to work with the Brazilian Walter Salles. So far they haven't been able to make Terra, the working title of a project announced in 2010.
The plot follows the paths of two brothers who discover at their father's funeral that the old man had a mistress in Patagonia.
Gael García Bernal, who Salles directed in The Motorcycle Diaries (2004), was lined up to play Darín's brother.
"When Walter had a chance to shoot On the Road (2012), we ended up taking other commitments. But we are still in touch, hoping that, at some point, we will work together. Central Station (1998) is one of my favorite Brazilian films."
Next projects
The actor will next be seen in Martín Horada's Nieve Negra, a family drama currently in post-production, which explores the past of two brothers who live an isolated life in Patagonia.
From September he will film La Cordillera for director Santiago Mitre, playing the president of Argentina.
The script focuses on a three-day Latin American leaders summit in the Andes where political tension combines with a personal crisis for the president.
"It will be very interesting to examine the inner workings of power", says Darín of the role.
Born into a family of actors, Darín believes the decision to follow the same profession as his parents (Ricardo Sr. and Renée Roxana) was a natural step.
"My career move probably was no different from what happens inside a trapeze artists family. One day, when a member of the troupe is missing, one of the children takes their place having previously observed from the sidelines," he says.
The actor is proud to be a link in a family chain which now also includes his son Ricardo Mario, known as Chino. Chino has acted in the TV mini-series Historia De Un Clan (2015) and in Marco Dutra's O Silencio do Ceu, which will have its world première at Brazil's Gramado Film Festival at the end of August.
"The story continues with Chino, who since the beginning found his own path. Even if it is not easy to carry his father's last name in this business, he follows his own head, with a box of tools different from mine," says Darin.