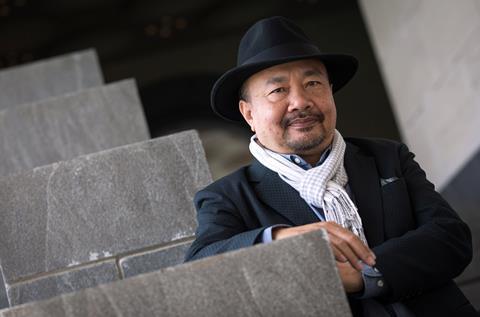 Oscar-nominated Cambodian-French director Rithy Panh has a vivid memory of how he first encountered filmmaking. As a young man, Panh had been studying carpentry in Paris and dabbling in painting. He had moved to France after his family had suffered horrific experiences under the Khmer Rouge in Cambodia.
One of his friends was making a short film inspired by Alfred Hitchcock and had asked Panh to "give him a hand." This was "just for fun." Panh helped with the lighting and other chores. Then, one day, the friend's father gave him "three cartridges of three minute each, contact chrome Super 8."
Panh used the film to make a short comedy ("very funny"), still his only foray into that genre. He went on to study at renowned French film school, IDHEC. "At the time, most of the young filmmakers in my generation, in my school, liked fiction films - the Nouvelle Vague, Almodovar, John Cassavetes or John Ford."
But Panh's tastes were different. He was drawn to the work of thee Russian directors Andrei Tarkovsky and Alexei Guerman and to the Neo-Realists. "And I very much liked documentary films."
He was one of the few students who wanted to make documentary. "Even today, when you go to the Oscars, you have one award for documentary film and for fiction film you have best director, best film, best lighting etc…it's like cinema doesn't want us to be part of the family.
Since those film school days, Panh has achieved huge success in a series of documentaries which have dealt with the Khmer Rouge genocide and its aftermath. His very first feature documentary Site 2 in 1989, about a refugee camp on the Cambodian-Thai border, won an award at the Festival of Amiens. He also picked the top prize for Un Certain Regard in Cannes with The Missing Picture in 2013, which secured an Oscar nomination.
Mentoring
For several years, Panh has combined his own filmmaking with his work teaching in Cambodia and at the DFI's documentary lab in Doha.
"It's something that keeps me close to the young generation," the director says of his mentoring work. "I always take some time in my life to train young people who come from different countries…it's very important for our society now, especially when you are from a country like Cambodia, where you come across many tragedies, you need art to rebuild your identity and social cohesion. It's the same when I move abroad to teach. At the Doha Film Institute, for example, many people come from Palestine or come from Yemen."
Panh's approach with rising filmmakers is straightforward. He encourages them to learn film grammar and "to use technique" but "the most important thing is to make them feel free."
He sends the students copious amounts of material to study: paintings ("from Jackson Pollock to Goya") and photographs as well as films.
"Most of the time, the people have talent but not yet a cultural background, especially people from poor countries," he says. "They don't have the possibility to watch films or go to museums or to read books etc. We need to give them the [cultural] background, the cinematographic background. Afterwards, we can talk about the project."
Silent retreat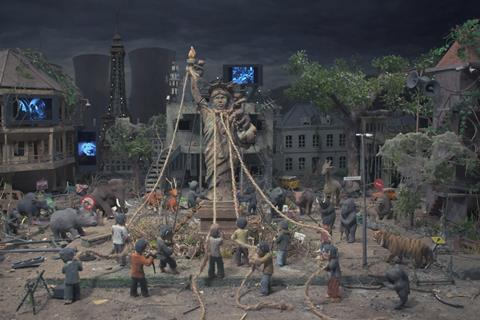 Panh's most recent feature, Everything Will Be OK, screened in competition at the Berlinale earlier this year, winning a Silver Bear. It is a documentary about the rise of totalitarianism which uses models of animals, archive footage and references to cinema history. As he said in his Berlin press conference, "democracy today is really fragile, more fragile than ever before. I was wondering about the role of cinema in these times. What can we do? What should we do?"
He acknowledges film can't "change the world." Instead, he believes it serves a similar purpose to poetry where "you read a few lines and it changes your day. You feel better…or even when you feel more sad, it's OK because it reveals something in you".
And now Panh is waiting for his next project to reveal itself. "I want to make a retreat to the forest to find some silence."
He admits he is spending many hours on the NASA website looking at images of the galaxy and pictures taken through the Hubble telescope. "We are only dust. Maybe I need to feel myself as nothing…maybe it is a good way for me to be normal."