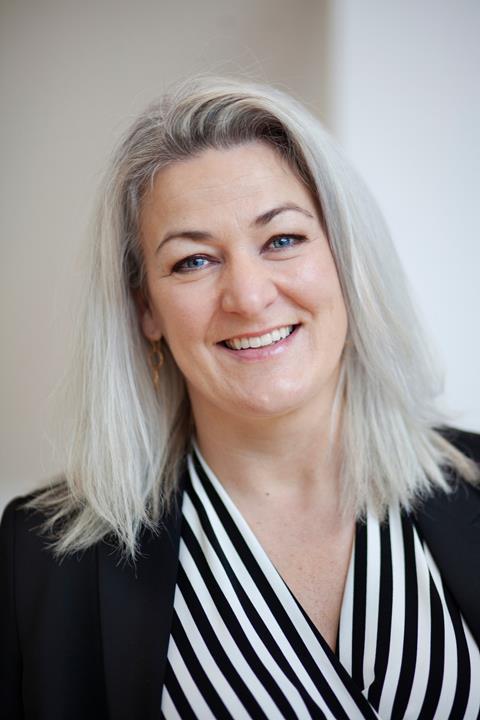 After more than 20 years at the International Film Festival Rotterdam (IFFR), Marit van den Elshout is overseeing one final edition as head of industry platform IFFR Pro.
Taking place entirely online, the IFFR Pro Days includes co-production market CineMart, which will showcase 28 titles from January 30 to February 2, and the Rotterdam Lab for emerging producers, running from January 24-28.
Speaking to Screen, van den Elshout revealed the biggest challenges in assembling this year's programme while reflecting on two decades at the festival, beginning as an intern at CineMart in 2000 and taking the head role of IFFR's industry section in 2006.
What have been the biggest challenges in building this year's industry programme?
The insecurities. We had planned an edition that would focus on bringing people back together, creating specific lounge areas for filmmakers and industry to network more than usual and re-build that community, recovering from all that time not seeing each other. But then, toward the end of last year, we had [government restrictions] of an 8pm curfew and then a 5pm curfew. We had to constantly re-imagine how our event would work.
Despite moving everything online, we are still building sense of community with the project teams and the upside is that a lot more people are available for things like the industry talks.
How has the online approached developed since you first did this in 2021?
It has become more efficient and leaner. Last year, when the whole world was in lockdown, we tried funny things like a workout session and tried to replicate the panel experience online. This year, it is more lean as I don't feel that people are going to watch two panels a day.
Also, the way we have organised spotlight events and meetings has been made more efficient. For example, last year's Rotterdam Lab ran for 10 days, which we have brought down to a week. The world is different now, include the concentration time that people have and the amount of what people can consume online.
What topics will you be exploring this year?
We will talk a lot about "the new possible". We will explore how to build your company in this new reality and how to diversify your content. But we will also talk a lot more about personal stuff such as career sustainability; how to mentally handle things; how to divide your business plan between working with streamers, arthouse film, distributors and sales.
At the beginning of the pandemic, everybody spoke about how this would accelerate change. I don't think that has quite been implemented yet but with Mubi buying The Match Factory and Wild Bunch merging with Bac Films, you can see things are starting to move.
How does going into your final edition as head of IFFR Pro actually feel?
I would have really enjoyed a physical last edition, seeing friends from all over the world, but it also helps that it's not like that because it would have been even more difficult to say goodbye. It's only now becoming very real that, in a little over a month, I'm out of the office.
What are some of your best memories?
There are so many. A lot are connected to filmmakers and friends in the industry. I remember people like Jovan Marjanović and Amra [Baksic Camo] coming to Rotterdam, because they were establishing CineLink at the Sarajevo Film Festival. Then there were filmmakers like Paul Thomas Anderson and producers we had in the early years of the Rotterdam Lab such as Erik Hemmendorff and Bettina Brokemper.
It's amazing to think back to standing next to a fax machine for days, sending invitations around the world, scheduling meetings by hand and pulling all-nighters to make the catalogues.
As head of IFFR Pro since 2006, of what are you most proud?
What I'm really most proud of are the people that I've worked with in the team. We always work together with so much respect, passion, fun, humour and love for what we do. We create an atmosphere here in Rotterdam that is open and warm, in which people really exchange ideas and conversation about their work and cinema.
I'm moving on to learn new things and would love to go back to content, reading scripts and dealing with filmmakers. I also want to make room for somebody else to bring a fresh energy to the festival. But it has taken me many years to make this decision. I'm sure there will be tears.