Saoirse Ronan was attached to Josie Rourke's Mary Queen Of Scots for five years before the cameras started rolling. She tells Screen about her lengthy prep and the emotional shoot.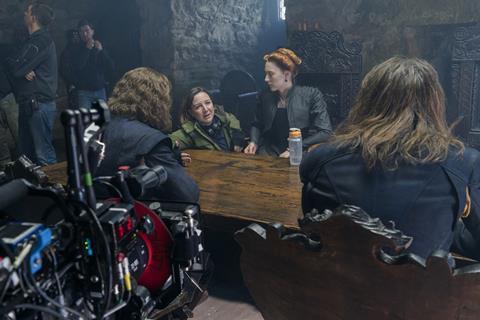 Saoirse Ronan already knew and liked Margot Robbie, but didn't want that to get in the way once the cameras rolled on Working Title Films' and Focus Features' Mary Queen Of Scots. As Mary, the 16th-century firebrand title character and Scottish rival to the English throne of Elizabeth I (played by Robbie), Ronan was keen not to let the respect between the women spill over into on-screen fondness.
The cousins and rivals for the English throne circle each other throughout the film, but only come face-to-face in an affecting finale. "I requested that I be kept away from her," says the 24-year-old Irish-American actor. "[Elizabeth's] look was so strong and Mary was so the opposite to her and there was such a contrast between the two that I knew the visual of both of the characters would have such an affect when we finally saw each other."
Josie Rourke, artistic director of the Donmar Warehouse theatre in London making her feature directorial debut, blocked out the scene so that by the time the two actors first set eyes on each other in full make-up, the camera was close in on both their faces.
"There was the adrenaline that comes from knowing your own personal experience is also being recorded for the character and is also going to be a part of the movie," says Ronan. "Something about that made it so special and emotional for the two of us."
A work in progress
The Oscar-nominated star of Lady Bird, Brooklyn and Atonement had been attached to Mary Queen Of Scots for about five years. She started prep in spring 2017 and describes the run-up to the start of principal photography in Scotland later that year as akin to working on a stage play. There were officially two-and-a-half weeks of rehearsals, although Ronan recalls months of rolling conversations with Rourke.
She related to Mary. At the time they shot the film, Ronan had begun to take greater ownership of her professional life, which is partly a product of finding her feet as an independent woman of means in New York, and reflects Mary's headstrong manner. She was known for sticking to her guns, even if it meant going against the counsel of her elders. "Because she was very young and surrounded by male advisers who were twice her age, that was a very brave thing to do and personally that really affected and helped me to bring that into my own life a little bit."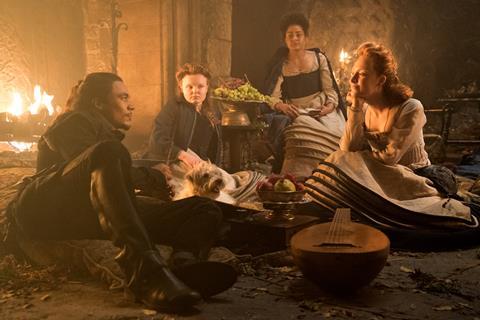 Mary's destiny set her on an ultimately tragic course as she attempted to usurp Elizabeth I. But whereas male rivals under similar circumstances would be tearing each other's throats out, that was not the case here. "Mary was very humane and open and warm, which was kind of to her detriment as well," says Ronan. "Elizabeth was incredibly astute and was cold when she needed to be, which meant she was able to be a ruler as long as she was.
"They both had their strengths and weaknesses… but at the same time they had this sisterhood and deep understanding of what the other was going through. It's really lovely to have that physical distance between these two characters and yet they've got this affinity for each other, this empathy."
Ronan considers how Mary might fit into today's political landscape. "She would be a brilliant politician. There are so many heads out there that lack character and humanity — that's something she has and it's a shame people see that as a flaw. Her greatest talent was she understood people so well, she knew how they ticked. She was a very intuitive, instinctual woman and she didn't try and repress that. We could do with a bit more of that. It would be a godsend if we had someone like her around."
Next for Ronan is Columbia Pictures' Little Women. Filming started in November, where she reunited with her Lady Bird director Greta Gerwig. "She has taken on something three times the size of Lady Bird. It's a very dense script and a massive cast and costumes and set design and all that stuff," Ronan says. "Greta is such a pro, such a natural leader so we've been having a great time."