The UK's Secret Cinema has evolved from humble origins to deliver big box office but only modest profits. Screen talks to the company heads about James Bond, international expansion and achieving a sounder business footing.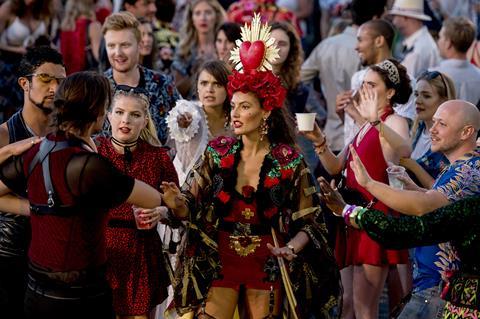 Since its launch in the UK in 2007, Secret Cinema has always been associated with its charismatic founder Fabien Riggall, who has been the voice of the immersive-experience brand and, frequently, its visible host. So it is something of a departure for Screen International to be sitting down with Secret Cinema's business leadership, and not have Riggall present in the conversation.
"Fabien is still absolutely involved in Secret Cinema. He's not full-time involved, but he is founder, on the board, a shareholder and creative guide to the organisation," explains Max Alexander, who joined the company just over a year ago as CEO, having served as managing director at Andrew Lloyd Webber's Really Useful Group, and before that as managing director of TalkTalk TV and Blinkbox. "Fabien will absolutely have his DNA running through all the shows, but he won't be directly responsible for delivering the shows."
The recruitment of Alexander is evidently part of the professionalisation of Secret Cinema by its principal investors — Active Partners and Neon — as the brand seeks to develop its business activities. Riggall has always been proficient at dreaming up rich worlds for audiences. But despite premium ticket prices and a $10.5m (£8.1m) box-office gross for its two 2018 productions, turning those worlds into healthy profits has proved trickier. The solution is to scale up the business by expanding from London into other markets.
"We've got three cards in our hand — and unsurprisingly they are Europe, China and North America," says Alexander. "We are talking to potential partners in all of those regions, because we're not naive enough to just think we can do it ourselves. I would expect us to have put tickets on sale in at least one of those territories this year. The one we'd most like to get right first is America."
In London, Secret Cinema has two main models: the indoor Secret Cinema Presents and the outdoor Summer Festival. In 2018, the films presented were, respectively, Blade Runner: The Final Cut — which ran in an east London venue for 16 weeks — and Baz Luhrmann's Romeo + Juliet, which ran for just 13 nights at Gunnersbury Park in west London, with a capacity of 5,000. "The nice thing about [North] America is it really suits our summer festival model, because you can chase the sun around and pretty much stay open all year," says Alexander.
Shaken, not stirred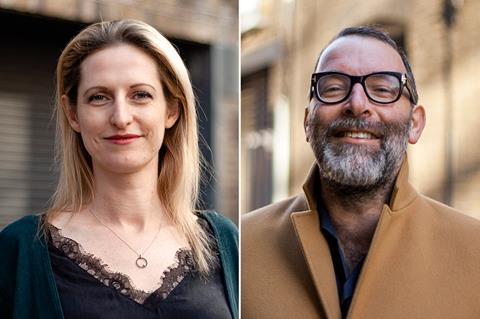 While in the past Secret Cinema has teamed up with a film brand as big as Star Wars — on that occasion it was to present a title that was several decades old, 1980's The Empire Strikes Back — the company has yet to deliver a film that is truly "huge", in the words of Alexander. But that is set to change this year, with the opening on June 5 of Secret Cinema Presents Casino Royale, running for 16 weeks in an as-yet undisclosed London location. The deal is a coup given how famously protective Eon is of its brand, and the result of a process that began when Katie Davidson joined as head of slate three years ago.
Hired to deepen Secret Cinema's relationship with the studios, Davidson spent time explaining to them the selection process for films, the different types of production, and how the company builds its "prequel" offering for each film — the interactive world that customers experience that exists within the world of the film, but has its own separate narrative. "It's not just a screening with some actors coming out," says Davidson. "Part of it is explaining what we do. So it's much easier when the team decides which films we'd like to do for next year. I can just go and have a very straightforward, frank and easy conversation with the studios and they trust us with their IP."
The notion of the "prequel" is integral to a Secret Cinema presentation. As Davidson explains: "What you don't want is to turn up, live the film and then watch the film, because that's repetitive and boring. It's all about leading people through a story, and giving them a reason why they should be supporting certain characters in the film."
In the case of Casino Royale, Eon has been heavily involved in its prequel narrative, as well as every other element. "They've certainly been more active," says Davidson. "It's very much a live approvals process. We see them very regularly. They have very strong opinions on how Bond is portrayed. We are guided in how we portray him and the other characters, and how we portray the world." She adds that the Eon involvement is "at senior level".
Casino Royale will be the first title guided by Kevin Fitzmaurice, former lead producer at the Royal Shakespeare Company (RSC), who joined as Secret Cinema's group creative producer last September. Angus Jackson, an RSC associate artist, has been hired to serve as creative director on the Bond event, while Robert Innes Hopkins will create the set designs. "It's a new approach for us that we're attracting talent at that level," notes Davidson. "Previously, it was very much Fabien who was the creative mastermind of it all, whereas now we're mixing and matching creative talent with titles — still under Fabien's watchful eye to make sure it has the Secret Cinema essence and the magic he brought to it."
Secret Cinema will have the budget to offer a lavish presentation. The company sold 50,000 tickets for Casino Royale across 70 nights within nine days of tickets going on sale last December, becoming its fastest-selling show ever. To increase capacity, the team looked at the planned venue and found, says Davidson, ways to "reimagine the space and expand the show so it works for a larger audience". Another tranche of tickets went on sale on January 25, also extending the run from the initial 14 weeks.
Building the slate
Not every iconic film title fits the Secret Cinema format, with the potential to script a prequel narrative being just one factor. "You can have an amazing film that everyone loves but when you sit down to do a topline creative, it doesn't work as a Secret Cinema," notes Davidson. "You need an ensemble cast, which is the audience. You need beautiful mirror moments from the film [for actors to perform during the projection]. You need a good visual, which is why Baz Luhrmann works so well for us.
"A lot of it is the venue. Do we have a good property that suits the film?" she continues. "You couldn't do The Shining, or something that needs a high-rise, in a carpet warehouse in Canning Town."
Factors that weigh into each decision are a mix of the braintrust's passion for a title, its availability, projected ticket sales and a creative concept that will do the title justice. "Some films require an amazingly rich and high-budget build in order for people to believe they're there, and some films are much more light touch," says Alexander. "That all feeds into a greenlight process."
Davidson is negotiating on further titles to follow Casino Royale: "In the past, it's always been — end one production; what are we doing next? Lurching from film to film. Being able to negotiate further out and having a nine-month lead time means the whole creative process is better and, from the studio point of view, we're not rushing through approvals at the last minute.
"I have my eye on a lot of titles for the next two years, which we're actively talking to studios about. Now the fluidity in the slate is because we have so many options. We're deciding where to slot things and what we do where, as opposed to not knowing what we're doing."
With a full-time team of nearly 40 people, Secret Cinema has the capacity to have one creative team working on the next production, while the current show is being delivered by a separate unit.
Beyond the studios that partner with the company, Secret Cinema reveals little about its commercial terms. "There's a perception that we're making a huge amount of money," says Davidson. "The studios are looking at it saying, 'You've got 60,000 people coming, you need to make it more tantalising for us'."
It is usually a flat fee-based model — and, as Alexander explains, "We carry the risk." But the CEO would prefer to move to a live-theatre model, where the producer puts up the capital and the rights-holder receives a share of the net box office — a small share to start, growing larger once the investment is recouped. "It's interesting to us for the studios to have more skin in the game," says Davidson. "If the show does well, they do better, so it's in their interest to promote, make talent available, or whatever it is. Then it's a win-win situation."
If Secret Cinema is able to start franchising its productions globally, and exploiting the creative IP it has built up over 11 years of operation, studios may be more interested in partnering on a business level. "If I'm the copyright holder, and I can't see that the show is going to go on for a year, I'll take my fee, thank you very much," says Alexander. "If we have a show that might go to North America and China, then that shift in risk and return becomes a bit more interesting to them. We're not there yet. We're culturally interesting to the studios, but not economically interesting."
Secret Cinema's greatest hits
Film/year/gross
1. Star Wars: The Empire Strikes Back - 2015 - $8.1m (£6.3m)
2. Blade Runner: The Final Cut - 2018 - $6.2m (£4.8m)
3. Moulin Rouge! - 2017 - $5.8m (£4.5m)
4. Back To The Future - 2014 - $4.5m (£3.5m)
5. Romeo + Juliet - 2018 -$4.3m (£3.3m)