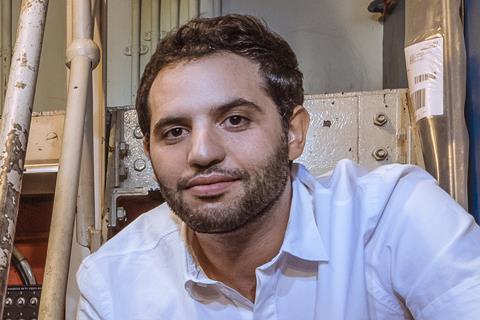 Currently developing the screenplay for his debut feature project, The Unwanted, Anwar Boulifa was this year selected to participate in Cannes' Cinéfondation residence, which welcomes 12 young filmmakers to work on their first or second projects.
Click here for the complete list of 2017 Screen Stars of Tomorrow.
Bertrand Faivre, head of London and Paris-based production outfit The Bureau, is attached to the project, which is loosely based on the experiences of Boulifa's relatives.
Set in northern Morocco, it follows a girl who becomes pregnant outside of wedlock after being seduced by a local hustler.
Growing up watching the films of Alan Clarke, Boulifa always had a taste for social realism. He cut his teeth working on socially focused observational television documentaries for the likes of the BBC and Channel 4.
Film was "my first love", however, and he always had his eyes set on the big screen (his filmmaker brother Fyzal was a 2012 Star of Tomorrow).
His self-funded first short, A Short Guide To Re-Entry (2016), which stars Ussama El-Houari as a man who struggles to rejoin society after a stint behind bars, had a healthy festival life, winning Glasgow's Bill Douglas Award for best international short and audience award.
For the project, Boulifa workshopped with non-actors and spent time at Wormwood Scrubs prison in London.
"I wanted to make it visceral, improvised and organic, to blur the boundaries of fiction," he recalls.
His next film, Templates (2016), was made with Film London as part of its London Calling initiative, and focused on an autistic teenager.Looking to the future, Boulifa's aim is to craft personal feature-film stories.
"My ambition is to make auteur-driven films, which display the way I see the world," he says.
Contact: Anwar Boulifa anwarboulifa@hotmail.com