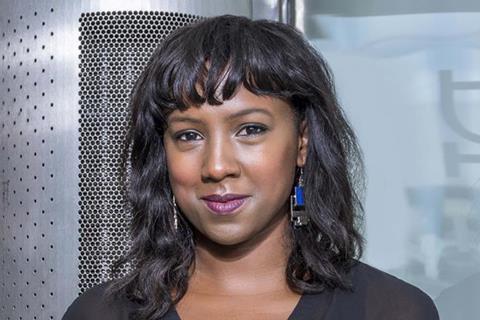 "I'm itching to do more screen stuff," says Jade Anouka, the actress who electrified the UK theatre world with her performances in the all-female Shakespeare trilogy of The Tempest, Julius Caesar and Henry IV at the Donmar Warehouse in 2016. She starred as Ariel, Mark Anthony and Hotspur respectively in the triptych directed by Phyllida Lloyd.
Click here for the complete list of 2017 Screen Stars of Tomorrow.
London-born Anouka then went on to take one of the two leads in the quietly contemplative Cover My Tracks at the Old Vic this summer, in which she played a melancholy musician and songwriter. "[Jade] is quite simply a phenomenon," says Matthew Warchus, who directed her in the latter. "A tremendous actor with a limitless future ahead of her."
Now the film and TV industry is sitting up and taking notice of this graduate of Guildford school of Acting. Anouka is starring with John Simm and Adrian Lester in the thriller Trauma, an ITV miniseries written by Doctor Foster scribe Mike Bartlett, in which she plays the daughter of a doctor whose life unravels following the death of a 15-year-old boy in his care.
Anouka began acting at a Saturday morning drama club in Dartford, Kent, before joining a holiday programme at Greenwich Theatre in south London, followed by a short course at the National Youth Theatre. "It was there I realised you could be an actor as a job.
"I'm looking for challenging material that pushes the boundaries," continues the actress, who also writes poetry and recently published a volume called Eggs On Toast. "I want to do things people haven't seen a black woman do before. I try to be fearless and honest about my connection to the role. It's my job to empathise and I'll jump in and see what happens. I'm up for trying any role."
Contact: Charlotte Davies