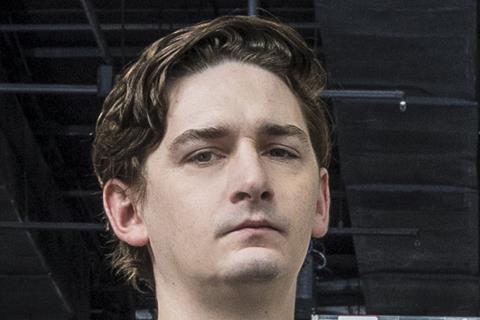 "Patience is a virtue," says James Harkness of what he learned as part of the huge company of actors, crew and technicians on Lucasfilm's Rogue One: A Star Wars Story in 2016, in which he played Private Basteren.
Click here for the complete list of 2017 Screen Stars of Tomorrow.
"I've never understood why people complain about all the waiting around. We're lucky to be there. It's all about the work and watching this film being built. You learn so much."
Harkness began at the Citizens Theatre's Young Co in his hometown of Glasgow, and it was during a performance at the National Theatre's Connections Festival that he caught the eye of Nicholas Hytner, who encouraged him to train at Lamda.
Since graduating, his standout performances have included as Angus in Justin Kurzel's Macbeth and Winston Churchill's war secretary in Joe Wright's Darkest Hour, which premiered at Toronto.
He also starred in the short film 13, written and directed by Natasja Fourie. A producer on 13 introduced Harkness to Paul Thomas Anderson who went on to cast the actor in Phantom Thread, his film about the London fashion trade.
Harkness most recently wrapped Tom Harper's Country Music, in which he plays the boyfriend of a woman desperate to move to Nashville.
"I've never been the romantic comedy kind of guy," says Harkness of the kinds of roles he is interested in playing. "I grew up watching This Is England, Stand By Me and The Breakfast Club. I like honest stuff, drama."
Contact: Sam Turnbull and Oriana Elia, Curtis Brown