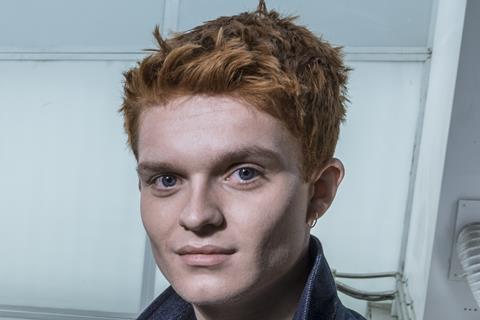 Salford-born Tom Glynn-Carney lives in a world where starring in Christopher Nolan's Dunkirk is not his most impressive piece of work this year. That accolade goes to his role in Jez Butterworth's hit stage play The Ferryman, directed by Sam Mendes.
Click here for the complete list of 2017 Screen Stars of Tomorrow.
Reviewers reached for the superlatives when describing the three-and-a-half-hour Northern Irish drama set in 1981, which premiered at the Royal Court Theatre in April before transferring to the West End. Glynn-Carney managed to stand out in the large ensemble cast as the lusty livewire Shane.
"I was fascinated by the contradictions in him," says Glynn-Carney of the character. "He has this teenage anger and bitterness but there's also a vulnerability."
The actor was shooting BBC TV drama The Last Post in South Africa when the call came through to audition for Mendes. But the reading was in London, and Glynn-Carney was not sure he would make it until a week's publicity work in the UK for Dunkirk made it possible. The Ferryman is only Glynn-Carney's third major job since leaving Guildhall School of Music & Drama. He left the course a few months early to shoot Dunkirk in France.
"I knew very little, slash nothing, about the character," he explains of his role as young sailor Peter in Nolan's Second World War epic. "When we were auditioning we didn't get any form of script. All we knew was that we were telling the story of the evacuation of Dunkirk. It all got decided when we were cast."
Most of his scenes were shared with Mark Rylance and Cillian Murphy, providing the young actor with a daily masterclass in acting. "I did an awful lot of listening and watching," says Glynn-Carney. "I didn't speak too much!"
Contact: Oliver Slinger and Natalie Day, Independent Talent