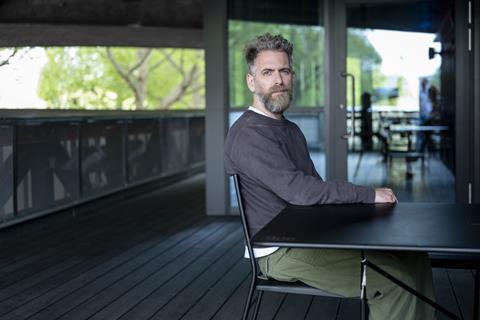 "A lot of my stories start like biblical fan-fiction — I'll take the parable of the good shepherd, but I'll kill all the sheep as opposed to saving them, and see what happens." So says Chris Andrews of his screenplay Scafells, which is in development with Ivana MacKinnon's Stray Bear Productions.
The project, which appeared under its original title Shepherd on the 2018 Brit List of the best unproduced UK screenplays, sees a Cumbrian shepherd drawn into a cycle of violence when he tries to avenge the killing of his flock. Andrews aims to make it his directorial debut.
Scafells is one of several projects in the works for the Cumbria-based filmmaker. Western Scuttler, developed with Creative England and which Andrews also plans to direct, is on hold until after Scafells is made.
He also writes scripts for others to direct. Cavendish is in development with BBC Films and Stray Bear. The story is "a bit like Thelma & Louise set in the British civil war", Andrews explains.
Andrews has also completed the script for a biopic about filmmaker Roberto
Rossellini's love affair with an Indian woman called Sonali Dasgupta for Cinestaan, and he has done substantial script revisions on feature Viking for AGC Studios. "It had been written in 2002 as a Viking version of Gladiator, but needed bringing up to date," he says.
Andrews started in the lighting department, working as assistant cameraman before changing his career to complete an MA in screenwriting at the London Film School in 2012. Sidelined briefly by illness, he went on write and direct shorts including Fire in 2015 and Stalker in 2018.
He would love to make a screen version of Cormac McCarthy's western novel Blood Meridian. "It would make an extra-ordinary TV series," he says. The epic scale plays into his desire to do "that thing you think would be terrifying to tackle but amazing if you won".
Contact: Jack Thomas, Independent Talent, Patrick Child, Independent Talent