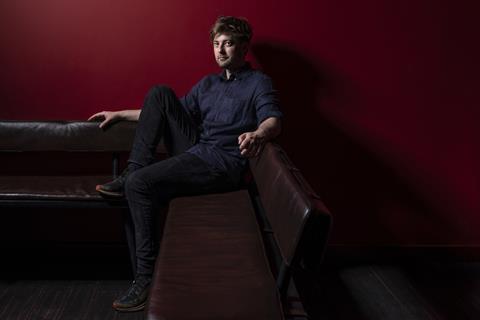 In creating an aesthetic for the untitled Game Of Thrones prequel, Luke Hull is keen to invent his own world. "We're trying to do something as different as possible, but within that universe," he says.
Written by Jane Goldman, the series is set in the fictional Westeros's Age of Heroes, several thousand years before the events of HBO's hit show. This allows its production designer "a certain amount of free reign. It's sophisticated but still older — a tricky balance to strike."
A pilot began shooting in Ireland last month; Hull is "pencilled in" to work on the full series if HBO make an order for it. He started work on the project in November 2018 after completing Chernobyl, another HBO show (in collaboration with Sky), which was a watershed moment for Hull. "It was the first time I'd read a script and thought, 'I have to do this,'" says Hull of the dramatic re-enactment of the 1986 Chernobyl nuclear power-plant disaster. "I got quite obsessed."
As well as research in London, his preparation included extensive recces in both the original Chernobyl nuclear plant near Pripyat, Ukraine, and its sister site at Ignalina, Lithuania, which was used for filming in the spring and summer of 2018.
Since premiering in May, the five-episode drama has been celebrated for its distinctive appearance, with Hull taking inspiration from "things that clash, that feel grim and depressing and strange, built largely from nosing around houses and other buildings in Kiev. It's like someone has hit the pause button in Ukraine.
"I didn't want to make a documentary or a disaster movie," he adds. "It's about finding your rules and knowing when to break them for dramatic purposes."
Hull graduated in 2010 from the production design MA programme at the National Film and Television School (NFTS), and gained experience in the art department of films including Ridley Scott's Prometheus and Amma Asante's Belle. After working as art director on the first season of Amazon Studios' Arctic Circle-set thriller series Fortitude in 2014, he took over from Gemma Jackson as production designer for the second season.
Hull credits Jackson and her partner, production designer Andrew McAlpine, for their help with his career. "It's felt like a big leap with every project, but never an unnatural leap," he says. "What interests me is good stories — I'd love to do a sci-fi."