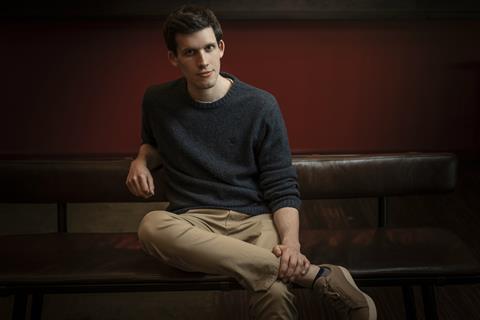 "Horror cinema is such an interesting area at the moment," says Phillip Morgan, the writer of Benny In The Dark, the number one title on the 2018 Brit List of best unproduced UK screenplays. "Movies are being made there that in other instances may not be the most commercially interesting propositions, but when pushed through this genre lens will get bums on seats."
This is the goal for the 1950s-set Benny In The Dark, which follows two young brothers as "a marauding figure" commits a murder in their small town, setting a mystery in motion. "It's about family breakdown and a kid discovering some of the fault lines in his relatives' lives," says Morgan of the project, which is being produced by Tessa Ross and Juliette Howell's House Productions.
Morgan was working as a script reader when he had the opportunity to adapt a novel on which the option was running out. Although the project did not make it to production, the screenplay secured him an agent. He kept taking breaks from other scripts to write horror shorts for fun — "just as little palate cleansers" — and realised it was the genre in which he most enjoyed working.
Morgan also has two TV projects in the works. A pilot script is complete for Séance, about a crooked psychic who gets mixed up in a child abduction case, with producers The Forge; and he is again working with House on a treatment for Dark Country, a mystery set against the backdrop of the 2001 foot-and-mouth disease crisis in the UK farming industry.
An admirer of filmmakers including Kenneth Lonergan, Andrew Haigh and Céline Sciamma, Morgan says he particularly responds to those who "write empathetically about characters, and make elegant stories out of messy situations".
Contact: Ikenna Obiekwe, Independent Talent