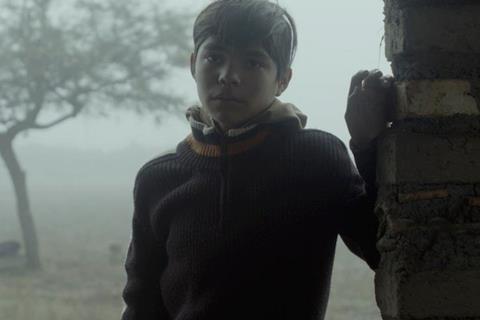 Mexican filmmaker Fernanda Valadez got the idea for her Sundance World Cinema Dramatic Competition entry Identifying Features (Sin Senas Particulares) when she read an article about a mass abduction several years ago.
"I come from the state of Guanajato and there are lots of migrants from there who try to get into the United States," says Valadez, whose feature directorial debut premieres on Saturday afternoon (25) at Prospector Square. "I came across a report about 13 boys who were abducted from a bus and it made me think about what a tragic fate befell those boys and hundreds like them in Mexico. So I started writing."
That turned into a short film called 400 Maletas that premiered in 2014 and earned a Silver Ariel nomination in Mexico. The film graduate from Centro de Capacitación Cinematográfica in Mexico City put plans for a feature adaptation on hold, only to revisit the project when she secured financing from Mexico's public funds, private sources, and the San Sebastian 2019 Films In Progress award.
The result is a poignant and harrowing odyssey that reflects a tragic aspect of Mexican life and resonates at a time when President Trump's immigration policy continues to affect lives south of the border.
The feature stars Mexican actress Mercedes Hernández as Magdalena, a mother in search of her adult son who went missing after he left Guanajato in search of work in the US. Magdalena joins a man on his own personal quest as they seek out the truth.
Abductions have become commonplace in the country. Asked who the perpetrators are, Valadez replies: "All kinds – even the military. Now fortunately in Mexico we have a government that's trying to battle corruption, but we've been in a war against cartels for more than 12 years.
"This war has many faces and it involves all kinds of illegal business: people trafficking, sex trafficking, drug trafficking. The traffic of merchandise has the same route as the migrants, so it's very dangerous with all kinds of criminal groups and the military."
Corpulenta Producciones and Avanti Pictures co-produced Identifying Features and the $700,000 film shot over nine weeks between December 2017 and December 2018, often in the Cajones community in the county of Guanajuato, with a largely female crew.
The undertaking was not without risk, and Valadez knew inquiring local minds would be suspicious. "We requested support from the state police in the communities that we felt could be dangerous, in the state of Guanajuato," she says. "Guanajato has been number one for violent crimes these past three months but we didn't see it."
Driven by a powerful central performance and compelling cinematography by DoP Claudia Becerril Bulos that includes a dazzling flashback sequence, Identifying Features is artistically accomplished. Yet the director hopes it will affect those who see it on a human level, too. "I believe the US is in a particular moment regarding policy towards migrants and I would like to encourage empathy towards migrants."
Identifying Features premieres at on Saturday at Prospector Square at 5.30pm. There are further screenings on Monday, Friday and Saturday. Alpha Violet handles world sales.