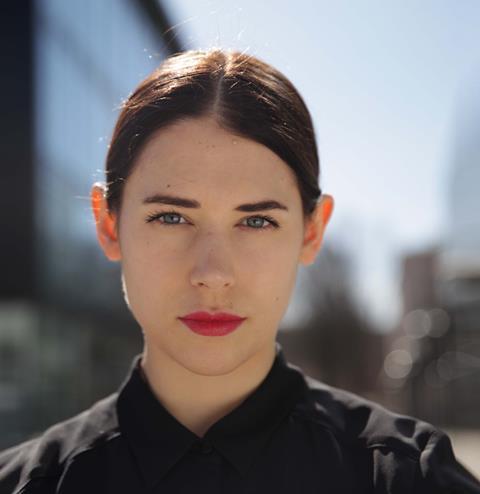 "I'm very interested in gender roles and power dynamics," says Swedish writer/director Ninja Thyberg, whose bold debut feature Pleasure is an unprecedented look at gender and power in the adult film industry.
Pleasure, selected for the Cannes Label and having its world premiere on January 30 in Sundance's World Cinema Dramatic Competition, is the story of a 19-year-old Bella Cherry (newcomer Sofia Kappel), who moves from Sweden to Los Angeles to break into the porn world.
This is not the porn industry as we've ever seen it before – there is plenty of nudity, but the audience stays with Bella's perspective. "We're literally turning the camera around to show the other angle," Thyberg, 36, explains. "I wanted the scenes with sex workers to be about something else than what people expect."
Thyberg has been working on her debut feature for six years, including many trips for extensive research and immersing herself in the adult film community of LA; real actors and producers from that industry populate nearly all the film's scenes.
She auditioned professional actors for the porn industry roles, but found "no actor could do it as well as they could."
This industry is a topic Thyberg has been thinking about even before starting her American research. "I've been interested in porn as a subject for 20 years. I started as an anti-porn activist with very black and white views. During this long journey, I've been able to look at things from another perspective and see the real people behind the porn world. How do they see things differently than I see it? And how can I understand them? I always want to understand people and somehow try find a way to connect with them."
Thyberg graduated from the Stockholm Academy of Dramatic Arts in 2015; before studying directing there she'd already won the Canal+ Award at Cannes' Critics' Week in 2013 with the short Pleasure, which explored similar themes but was set in Sweden. In all, she estimates she made about 20 shorts (starting in 2008) before moving onto her debut feature; some of the festival award winners include Hot Chicks, Catwalk and Stallion.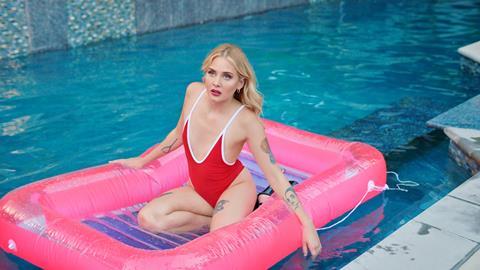 For the feature, she knew she'd have to move the action to LA, the porn world's global HQ. She won the trust of the adult entertainment community she met there. "I knew when I went [to LA] I was going to find something that would change me and would change my story… I knew I wanted to look for the things that I didn't know and the new perspective that I didn't have. I felt like a treasure hunter, although I was looking for something and I didn't know what it was I had to keep my eyes open for the unexpected."
Making her debut feature in the English language and shot in America was led by the story, not any sort of career path. "I didn't think too much about it being LA and making my first feature in the US. I was just following the story. That didn't hit me until quite late in the process that what I was doing was quite ambitious."
Simultaneously, she was hunting for nearly 18 months for the right young actress who would take on such a complex and challenging role as Bella Cherry. After considering 2000 actresses, she found Kappel through a friend who worked in nightclubs. "Sofia had never done any acting at all. I had to ask, 'Can she handle this? Is she stable and mature enough? It's going to affect her life so I really wanted to be sure her family and friends and parents were really supportive."
She adds that her lead actress had to be "someone who takes things 10 steps further than a normal person….it was also super-important that she felt intelligent and strong because it was crucial that the audience shouldn't feel as if they had to go in there and rescue her."
Plattform's Erik Hemmendorff produces alongside Grand Slam's Eliza Jones and Markus Waltå. Paris-based Versatile handles international sales.
The film shot in 2018 and 2019 over several blocks of filming in LA, Las Vegas and Sweden. On set, Thyberg wanted to encourage Sofia and other performers to explore each scene. "We did a lot with improvisation. I'd say what I wanted with the scene, and I wanted them to improvise and see what more could happen. I wanted to create something that feels as real as possible. I'm in my most creative place when I'm shooting."
Of course, one scene showing Bella's particular degradation on one adult film set had to be very carefully planned to make sure all the actors were comfortable. They plotted it out it weeks in advance and Kappel "could draw the line where her limits were."
Thyberg says that the kinds of films she wants to continue to make will "give new perspectives," something that's certainly true with Pleasure.