Now in its third year, Sydney Film Festival and EFP's Europe! Voices of Women in Film programme showcases the work of ten rising European women directors.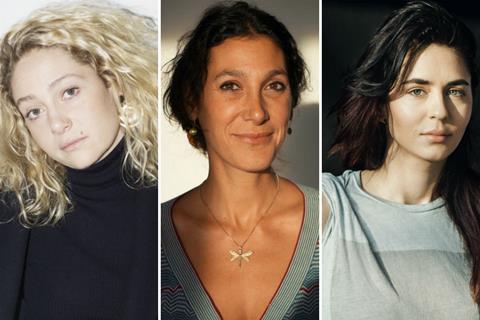 It has been three years since Sydney Film Festival in co-operation with European Film Promotion (EFP) first dedicated part of its programme to emerging female directors from Europe, and much has changed in that short time. Courtesy of #MeToo, the filmmaking gender gap has been further thrust into the spotlight in a significant and much-needed manner — an issue the festival's showcase was specifically designed to address.
A hit across its first two outings, Europe! Voices of Women in Film returns to offer a "platform for talented European women filmmakers to share their work and perspectives", says festival director Nashen Moodley. Presented in conjunction with Screen International and EFP from June 6-17, 10 directors will screen their latest films, with eight filmmakers attending the festival to discuss the challenges facing women in the film industry, the journey towards inclusivity and parity, and the current state of gender diversity.
Emily Atef - 3 Days In Quiberon
Emily Atef had originally intended to become an actor, but "always enjoyed telling stories", she explains. After studying in Paris, she "felt the urge to tell my own stories inspired by what I saw around me, instead of acting in other people's."
Following a stint in theatre in London, Atef attended the German Film and Television Academy. She won a screenwriting award at Munich Film Festival for her 2005 debut Molly's Way, while 2008's The Stranger In Me premiered in Critics' Week at Cannes. After 2012's Kill Me, Atef made two TV films before exploring the latter days of actress Romy Schneider's life in Berlinale Competition entry 3 Days In Quiberon. The film won seven prizes at the German Film Awards including outstanding feature film and best direction.
Isabella Eklöf - Holiday
While Holiday marks Isabella Eklöf's feature debut, she worked as a location assistant on Let The Right One In and co-wrote the screenplay for this year's Cannes Un Certain Regard prize-winner Border. Her CV includes 11 short films, all made during her studies. She completed a two-year video course in Skurup, a degree from the University of Gothenburg's school of film directing and an art degree from the National Film School of Denmark. During the latter period of education, Eklöf made the 30-minute short Notes From Underground, which won Denmark's Bisballeprisen art prize. It then took five years to make Holiday, which debuted in Sundance's World Cinema Dramatic Competition in January. Those five years were spent "perfecting the script, meticulously planning the visuals, casting and casting again", says Eklöf.
Nanouk Leopold - Cobain
Nanouk Leopold came to filmmaking via art school, where she enjoyed working across various forms. "It hit me that film is a very natural combination of different things, like light, space, rhythm, language, structure and choreography," she says. Attending Rotterdam's Willem de Kooning Academy, then the Netherlands Film and Television Academy in Amsterdam, she won a Netherlands Film Festival award for her graduation short Weekend, which led to TV movie Max Lupa followed by her first feature, Iles Flottantes, in 2001.
All six of Leopold's features have premiered at major festivals. Iles Flottantes screened at Rotterdam, while 2005's Guernsey debuted in Directors' Fortnight at Cannes. Her four subsequent features have all premiered in Berlin: Wolfsbergen and Brownian Movement in Forum in 2007 and 2011 respectively, It's All So Quiet in 2013's Panorama and Cobain in Generation 14plus this February.
Fanni Metelius - The Heart
Writing, directing, editing and starring in The Heart, the multifaceted Fanni Metelius explains she is driven by her "curiosity for new projects". Her debut feature offers an intimate account of modern romance, and explores the attitudes of young Swedes today. It premiered at International Film Festival Rotterdam in January.
Metelius has also worked as an assistant director on Lukas Moodysson's We Are The Best! and acted in Ruben Ostlund's Force Majeure, earning a Guldbagge Award nomination for best supporting actress. As well as graduating from the University of Gothenburg's school of film directing, Metelius has made four short films, with Unruly (Banga Inte) screening in the Generation section of 2012's Berlinale.
Katharina Mückstein - L'Animale
"I wanted to make a film that is poetic and well-crafted, intimate and political at the same time," says Katharina Mückstein about L'Animale. Studying philosophy and gender studies before her directing degree at the Film Academy Vienna, she drew on these fields for her second fiction feature, which premiered in the Berlinale's Panorama in February. Mückstein was inspired to become a filmmaker by the work of Claire Denis, as well as the paths carved by fellow Austrian talents Barbara Albert and Jessica Hausner. Straight out of film school, she co-founded production company La Banda Film with two friends, with an aim to "be as autonomous as possible when it came to filmmaking". As well as writing, directing and producing her 2013 debut Talea, she has produced documentaries Holz Erde Fleisch and Tiere Und Andere Menschen.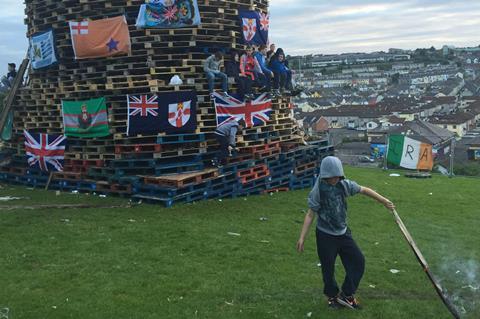 Sinead O'Shea - A Mother Brings Her Son To Be Shot
Before making her feature documentary debut with A Mother Brings Her Son To Be Shot, Sinead O'Shea won an Irish Media Justice Award and an Irish Film and Television Award. She has worked as a journalist for RTE, the BBC, The Irish Times, The Guardian, The New York Times, Channel 4 and Al Jazeera, and has 60-minute documentary The McCanns Versus The Media on her CV.
O'Shea studied film production at Dublin Institute of Technology, specialising in cinematography, but "the film industry was very challenging when I began in Ireland", she recalls. "It was a big advantage to be able to shoot and edit myself, though," which helped her find work in current affairs. She is now making a short drama called Humblebrag, and developing her first fiction feature, Female Terrorist.
Virpi Suutari - Entrepreneur
"My films are so-called 'creative documentaries', where there is a lot of freedom to express oneself," Virpi Suutari explains. "This freedom to interpret reality appealed to me." It is why the Finnish director pursued filmmaking after working as a journalist and then studying photography. It is also what she has focused on across her career for more than 20 years. Working across television and film, as well as short and feature-length efforts, Suutari first started directing with Susanna Helke, but has worked alone for more than 10 years.
Her documentaries have covered topics as varied as social outcasts (The Idle Ones), garden-proud couples (Garden Lovers) and pheasant hunting (Elegance). She describes Entrepreneur as "a humanistic nature documentary about a couple of Finnish entrepreneurs in the middle of their everyday survival".
Jagoda Szelc - Tower. A Bright Day
Jagoda Szelc does not consider herself to be a filmmaker. "There are specific stories I would like to tell, and if I start thinking only how to get on set and work as a director, I will quit," she says. Szelc knows the kind of narratives she would like to explore, and also the impact she wants her films to make. "Watching a film is a form of ritual, because you are different after the screening than you were before [you watched it]."
Studying at the National Film School in Lodz, Poland, Szelc made six short films between 2011 and 2015. Such A Landscape received the Golden Tadpole award at Camerimage film festival in 2013.
Her feature debut, Tower. A Bright Day, premiered at the Polish Feature Film Festival in Gdynia last year before going on to screen in the Berlinale's Forum section this February.
Ana Urushadze - Scary Mother
Ana Urushadze's Scary Mother won the best first feature award at Locarno last summer, and recognition from festivals around the world. The film, which mixes reality and fiction, follows a 50-year-old housewife who must choose between her family and her passion. It was Georgia's entry to the best foreign-language film category for this year's Oscars. Urushadze is the daughter of filmmaker Zaza Urushadze, the director of 2013's Oscar-nominated Tangerines. "My inspiration came at a young age, watching my father being a filmmaker and wanting to imitate him," she says. Urushadze studied at Georgia's Shota Rustaveli Theatre and Film Georgia State University, and her shorts credits include Ideas and One Man Loved Me.
Blerta Zeqiri - The Marriage
Growing up in a small Kosovo town, Blerta Zeqiri's only form of excitement was to be found in books. "It felt like I was experiencing all those moments and I was having all those feelings the characters in my books were having," she explains. Her love of reading inspired a love of storytelling, which first manifested itself in a high-school hip-hop band.
After turning her attention to filmmaking, Zeqiri worked in video production and made her short films largely after hours — including 2012's The Return, which won the short film jury prize at Sundance. The award "was definitely a huge encouragement for me to take the big step towards the feature film", she notes. The Marriage has also received acclaim, earning a special jury prize in the first feature competition at Tallinn Black Nights Film Festival in December 2017.