In Zurich opening night film Get On Up, US director Tate Taylor tells the story of legendary showman James Brown.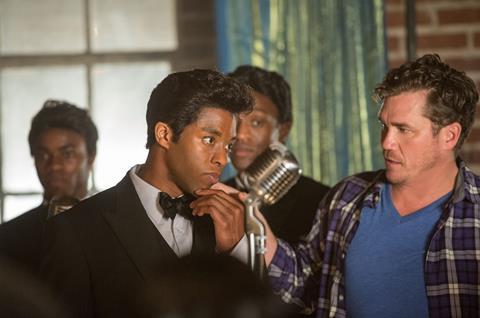 Chadwick Boseman plays the influential musician and is in Zurich with Taylor. As a director and screenwriter, Taylor is best known for his 2011 Oscar-winner The Help.
How did you come to direct Get On Up?
After The Help, I had a tough time finding what I wanted to do next. I love character with tons of story, spectacle and history, and that was really hard to find. I had a meeting scheduled with [producer] Brian Grazer and while I was in the lobby, one of their associates said: "We just got a James Brown script."
I thought it would be an awful and formulaic that didn't do Mr Brown justice. I was on a flight when I started reading it and, somewhere over Vegas, looked at my producing partner and said: "Oh fuck, I wanna direct this." Within two days I met with [producer] Mick Jagger and I was the director.
What was important to you about telling this story?
I wanted it to be a psychological piece about who this man was and what was going on in his brain. He wasn't a man who wanted to be rich and famous. He was a man who was afraid of going backwards and being irrelevant. That's when I had the idea to break the fourth wall and I thought if anyone could figure out how to come back from the dead and infiltrate their own movie, it would be James Brown.
How much input did Mick Jagger have?
What he did for me that was most helpful as a director was the time he spent with Chad, just listening to music. Chad's not a musical performer so Mick explained the psychology of the performer and his relationship with the audience and how he conducts the band and his audience. It was really helpful to give Chad a sense of ease and authenticity.
You came to the Zurich Film Festival in 2011 with The Help. How does it feel to be returning with the Opening Film?
It feels fantastic because part of my lengthy deliberation on what I would do next was to show that I wasn't a flash in the pan. It's very validating to have made my second film opening such a prestigious festival. It makes me feel like I'm on the right path.