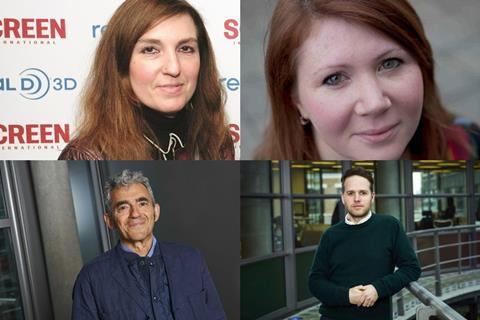 Change is in the air for the UK's public film funders. Mia Bays is five months into her three-year tenure steering the British Film Institute (BFI) Film Fund while its 10-year funding strategy review is poised to go out to industry consultation; Rose Garnett is leaving her role as director of BBC Film to co-lead a London outpost of US production and distribution firm A24; and Film4 continues to grin and bear the threat of Channel 4 privatisation.
This is all set against a backdrop of immense difficulties for UK independent producers and filmmakers, with production budgets up by around 20%, a reduction in market value of independent films and box office uncertainty, all accelerated by the global pandemic and the rising influence of the deep-pocketed US streamers.
The BFI Film Fund, BBC Film and Film4 have annual budgets of around £25m, £11m and £25m respectively. By comparison, Netflix gave UK filmmaker Jeymes Samuel £65m to make his first feature, The Harder They Fall, for which he won this year's Bafta for best British debut. His budget was more than the UK's three public funders annual spend, combined.
But the public funders are steadfast in what they believe they offer the UK indie film sector – endurance and reassurance.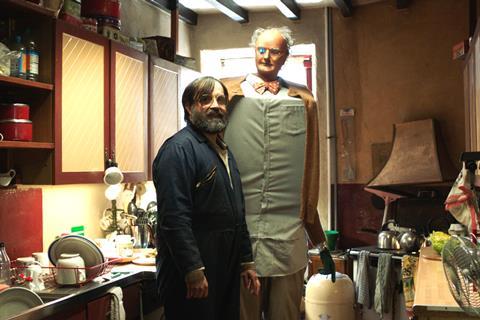 "The landscape has changed, but our role within it has remained pretty consistent," says Daniel Battsek, director of Film4. The company's recent films include Rebecca Hall's directing debut Passing and Sundance 2022 titles Living, the literary adaptation starring Bill Nighy and directed by Olivier Hermanus, and Jim Archer's comedy Brian And Charles. "We support a very wide range of filmmakers, through all the different stages from development right through to distribution. That role hasn't changed, but the competitive environment around what we do has changed."
"Our aim is to continue to find and support the voices that will keep defining the cultural landscape in this country, and also have some global reach," adds Eva Yates, commissioning executive and acting director at BBC Film. "Our focus has always been on creative excellence, good development and encouraging a healthy metabolism towards production, and I don't think that's changing for us, in spite of the fact that there are some new challenges ahead. We continue to be committed to theatrical – we have to be optimistic about it."
BBC Film part-funded the development of Jane Campion's Netflix production and Bafta best film winner The Power Of The Dog and its upcoming titles include Joanna Hogg's The Eternal Daughter, starring Tilda Swinton, and Nora Fingscheidt's The Outrun, starring Saoirse Ronan.

"We can get better and faster"
The funders are all working slightly differently to address the extraordinary challenges facing the UK's indie filmmakers.
Yates points out co-financing reduces the stress of rising costs. "We're not limited by money because we're co-financiers on everything. It's been possible to build very healthy, ambitious budgets recently and strong sales on films with other international partners. I don't think we're feeling as though it's difficult to find the budgets to make the films," she says.
When it comes to addressing the gap between the rise in production budgets and the reduction in market value of indie features, Film4's approach is to hold its nerve.
"We're making sure we don't undersell our films and filmmakers in terms of the value of those films, so if that means taking a greater risk and making a film just by investing equity and not pre-selling the distribution rights so that it can prove itself and show the film has value once it's made, then we'll take that risk and do that," says Ollie Madden, head of creative at Film4.
"We appreciate the industry is hurting," admits the BFI Film Fund's Bays. "We're mindful of how important our role as a support mechanism is. We're working to try to address the bigger issues, but also be on the ground in real time."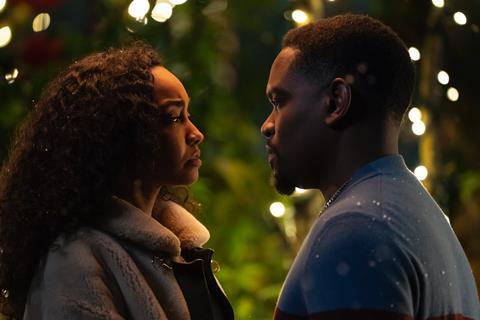 The BFI regularly partners with Film4 and BBC Film on projects. Janis Pugh's chicken farm musical Chuck Chuck Baby, shooting now in Wales, Craig Roberts' The Phantom Of The Open, currently on UK release, and Dionne Edwards' festival-tipped Pretty Red Dress are all recent collaborations with BBC Film, while Cannes hopeful A Gaza Weekend by Basil Khalil and Christmas release Boxing Day by Aml Ameen are Film4 collaborations.

The BFI is in the consultation stage ahead of a new 10-year strategy on National Lottery funding, to be published in September, with the aim for it to be implemented from April 2023. There is also a strategic skills review which the BFI is conducting on behalf of the UK government's Department for Digital, Culture, Media and Sport (DCMS), plus UK analyst Alma Economics has been commissioned by the BFI to create a review of the independent film market across the country, framed around films that are budgeted at £14m or less and are UK-talent driven, with the results to be published in the summer.
"We need to have evidence-informed policy and practice going forward," says Bays. "There is a lot coming through the independent economic review of film that I think will help us take the temperature of what the climate is really like now. It's the first time the sector's economic health has been assessed."
Bays is keen to address the high level of bureaucracy that some producers say they become bogged down in when working with the BFI. "I'm very aware and looking at that for sure," says Bays. "We have to remind the industry that lottery funding does come with a lot of responsibilities and requirements. We have to adhere to the various checks and balances so it gets passed on.
"I know that can be quite challenging and as a producer on the other side it can be difficult, but also people should seek solace in knowing it's fair and equitable. No one gets to buck the system, every application gets looked at in the same way, which takes time and resource. But for sure, we can get better and faster."
Nurturing talent
One area that Bays remains fiercely protective of as the BFI's new funding strategy takes shape is the support of emerging talent. "We're looking at how we may reframe our priorities, but public funding always plays an important role in development, and I don't see why that would change," says Bays. "Our lottery funding is precious. It is about public good, not private gain. It's about market failure, and market failure exists very strongly around early work. That's why public funding exists, not just in the UK, but around the world.
"It's in the independent, low-budget space in front and behind the camera where talent cut their teeth, without the big commercial pressures – they get to practice, take risks and are more creatively liberated."
"There is a discipline within very low-budget filmmaking and there's an aim to get it to market and for it to have an audience, but we take away the necessity for those films to be profitable," adds Battsek, with Film4 committed to backing between four and six debuts a year. "They're new filmmakers, they need to be able to take those first steps, without them thinking that if it doesn't turn out to be a smash hit, it's the end of the road."
Low-budget debut filmmaking initiatives, with the help of National Lottery funding, have historically played an important role in creating training grounds for up-and-coming talent. Film London's Microwave scheme launched in 2006, with support from BBC Film and BFI. Its third round was bulldozed in 2019 by the pandemic. Plans are currently underway for a reboot.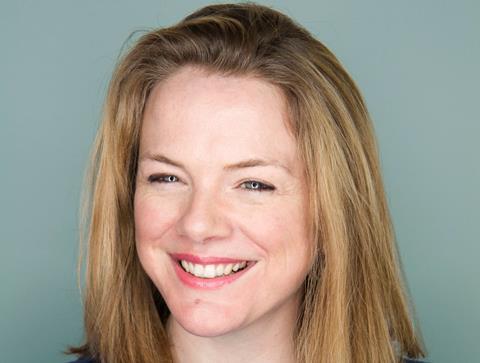 "It won't be the same scheme in 2022, because that's not necessarily what filmmakers and the industry need right now," says Jordan McGarry, head of talent, development and production at Film London. "We're in a slightly different place, and some of the changes to industry thinking caused by Covid, including flexibility around the length of theatrical windows, may actually be helpful for small films."
Creative England's development lab iFeatures – which began in 2009 and has received support from the BFI and BBC Film – is currently inactive. Under Creative England's rebrand as Creative UK, the not-for-profit has partnered with Netflix for a new low-budget debut genre filmmaking and training initiative, Breakout, from which at least one film will be greenlit with an approximate £1.5m budget and a global launch on Netflix.
Paul Ashton, head of film and TV at Creative UK, says the response for the Breakout application process has been immense. "We've had a lot more [applications] than we were expecting, which is great – it just goes to show the need and demand that's out there," he reveals.
"The idea of what is achievable as a microbudget or low-budget film is always shifting and changing," Ashton adds. "A few years ago, making a film for half a million pounds was a very achievable thing to do, but now to do that properly, and not in a guerrilla way, is much harder."
"[iFeatures and Microwave] wouldn't work in this market," believes Bays, who was the creative producer on Microwave from 2007 until 2014. "It's impossible to imagine making films at that budget level. I'm very keen to look at those frameworks and what the next generation might look like. We need to make them fit for purpose from 2023 onwards – it's a very different set of circumstances to the climate in which iFeatures and Microwave were invented."
Bays adds that she is delighted about Breakout's launch: "It's another gatekeeper and another place talent can go. It's a healthy climate."
Helping to build careers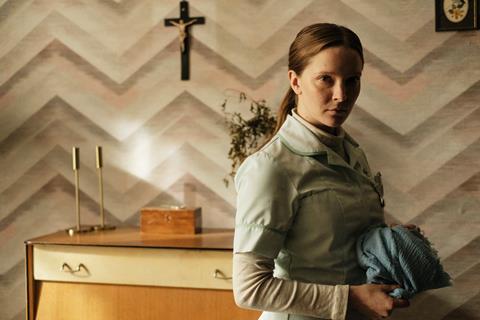 While first-time filmmaker support structures are plentiful, there is much less coherent support for filmmakers moving forward.
"It's the second, third, fourth time [filmmakers] who maybe haven't established themselves as A-list name directors or writers, who are still growing an interesting career, and need some extra support that the market might struggle with," suggests Madden. "That's an important role we [Film4] play and we like to think we're very loyal and committed."
When it comes to working with second-time filmmakers and supporting filmmakers throughout their career, Film4 is working with Rose Glass on her follow-up to the critically-lauded Saint Maud. Glass's debut was backed by Film4, with the BFI and Escape Plan Productions, and marked her out as one of the UK's most exciting new voices.
"It's hugely ambitious and feels completely fresh and out there, but in a completely different way to Saint Maud," says Madden of the new film.
The BFI may make backing second and third films more of a focus going forward too.
"The last [BFI] strategy period had a big focus on debuts, but we're the midst of reviewing that," says Bays. "We're looking at where the struggles for talent are that are new and emerging, and how we might support people further down their career. Nurturing talent is quite bespoke. Sometimes people will be up and running on their second film, and others won't. Ultimately, it's about giving talent creative control and the opportunity to retain their rights, which later in career deal terms becomes incredibly important, but is probably less so earlier in your career."
"Making sure these people get their second and third films made is hugely important," affirms Yates. "There are a lot of ambitious second films on our [BBC Film] slate. Daniel Kokotajlo's Starve Acre, following his debut, Apostasy, is a good example of how we're helping to build careers, not just films."
Streamers: friend or foe?
Bays is pro the options streamers have opened for indie producers, although she caveats: "So long as there is choice."
She adds: "We don't make anyone sign a contract and say, 'Because we give you funding you've got to stay forever more in the independent space.' There are big financial struggles out there. I can speak from lived experience – lots of people struggle to make a living even when on the surface you look like a success. I really wanted to remain independent [as a producer], so I didn't take certain jobs. To retain that you forgo certain other things, like financial stability. But for some people that may be very, very important.
"A lot of our films sell to streamers for specific territories. It's not a new collaboration, but I'm keen to continue those conversations and find new ways of working and new partnerships. The door is definitely open on that front."
Film4 has partnered with Netflix on features including Babak Anvari'sI Came By and Thea Sharrock's The Beautiful Game, but draws the line at being outshone when it comes to talent development. "We've made four or five films with Netflix in the last few years and the streamers are doing great things," says Madden. "Our responsibility to our filmmakers is to find ways to work with anyone and everyone who might enable films to happen."
"That isn't to say we won't compete tooth and nail for the talent," adds Battsek. "We have a track record with finding and supporting new talent, it's there for all to see. It's good to have another player doing that, but we've been doing it for a long time, and we intend to continue to do it."
Similarly, BBC Film remains protective of its network. "We don't ever want to be in a position where we feel that we're doing the development work for the commercial entities to just pick up those relationships," affirms Yates. "We want to make sure we're a sustainable place."