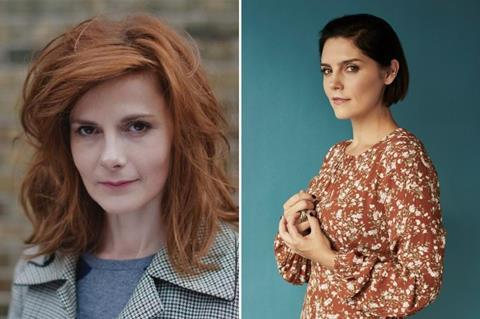 Filming has started in north Wales on UK writer-director Janis Pugh's debut feature Chuck Chuck Baby, a musical drama set in a chicken factory in industrial north Wales.
The cast is headed up by Louise Brealey and Annabel Scholey, with Sorcha Cusack, Celyn Jones and Emily Fairn also starring.
Anne Beresford and Andrew Gillman are producing through their label Artemisia Films, alongside Adam Partridge of Delta Pictures and Peggy Cafferty of Play House Studios.
It is funded by the BFI, with Lizzie Francke executive producing, and Ffilm Cymru Wales, both awarding National Lottery funding, and BBC Film. It was developed by Ffilm Cymru Wales, the BFI and Artemisia Films.
Pugh was a Screen Star of Tomorrow in 2008. Her previous credits include documentary Conversations With My Aunt, about her aunt's experience of living with Alzheimer's, and The Befuddled Box Of Betty Buttifint.
Chuck Chuck Baby takes place in the present day, and is set to existing songs from the 1960s and 70s. Brealey – known for her roles in Sherlock and Sundance 2022 title Brian And Charles – plays Helen, a woman stuck in a rut, working in the local chicken factory and living with her former mother-in-law, ex-husband, his new girlfriend and their baby, whose life is injected with fresh excitement when the object of her teenage adoration (Scholey) returns to town.