1. Ammonite, See-Saw Films (£1.32m)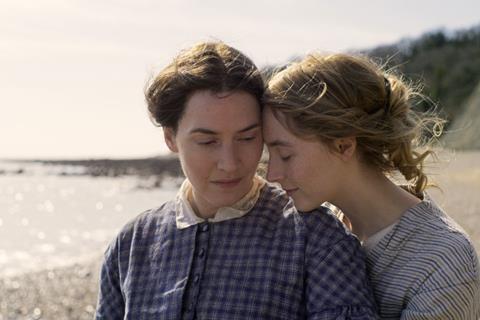 Kate Winslet and Saoirse Ronan headline the cast of this period drama, which centres on the intense relationship between fossil hunter Mary Anning and companion Charlotte Murchison. It marks the second feature of God's Own Country writer-director Francis Lee and was shot in Dorset, Surrey and London in spring 2019. The producers are Iain Canning and Emile Sherman for See-Saw Films, with Fodhla Cronin O'Reilly. See-Saw handled sales through its in-house sales arm Cross City Films, and the film has sold out internationally, with Lionsgate taking the UK and Sony Pictures Worldwide Acquisitions taking several international territories.
2. Ali & Ava, Avali Film (£970,000)
Little is known about the latest film from Clio Barnard, director of Bafta-nominated The Arbor and The Selfish Giant as well as Toronto 2017 prize-winner Dark River. The production was based in Bradford for three months this year, where the film was shot in autumn. It is produced by Barnard's regular producer Tracy O'Riordan of Moonspun Films and has BBC Films on board.
3. The Souvenir: Part II, Souvenir 2 Productions (£895,000)
Following the festival success of Sundance premiere The Souvenir this year, Joanna Hogg has returned to write and direct the sequel. Returning cast Honor Swinton Byrne, Tilda Swinton, and Richard Ayoade are joined by Screen Stars of Tomorrow Joe Alwyn, Charlie Heaton and Harris Dickinson. The film wrapped shooting this summer and will be released in the US through A24 – which provided funding after seeing the interest in the first film. Further backers include BBC Films, JWH Films, Martin Scorsese's Sikelia Productions an Ireland's Element Pictures.
4. A Gaza Weekend, AGW Films (£875,000)
When a viral epidemic consumes Israel, Gaza becomes the safest place in the region and sees one man accept a fast-cash job to smuggle a couple out of the country. It marks the feature debut of Palestinian-UK director Basil Khalil, who was nominated for both the Oscar and Palme d'Or for his 2015 short Ave Maria. A Gaza Weekend will be produced by Alcove Entertainment, which has offices in the UK and UAE.
5. Surge, Banana Gun Films (£840,000)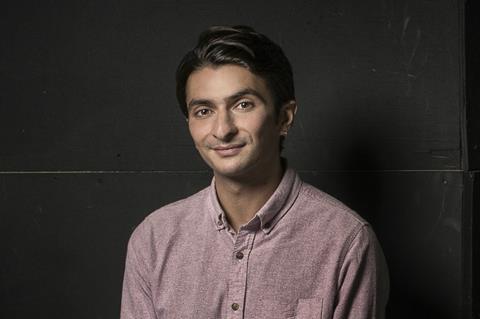 Ben Whishaw leads the cast of this London-set thriller in which a man unleashes a wilder version of himself after robbing a bank. It marks the feature directorial debut of Aneil Karia, a 2014 Screen Star of Tomorrow who has worked on TV dramas such as Top Boy and Pure. The film, which is set to play in competition at Sundance, is produced by Julia Godzinskaya and Sophie Vickers of Rooks Nest Entertainment (The VVitch) for the BFI and BBC Films.
6. The Power, Afraid of the Dark Films (£785,000)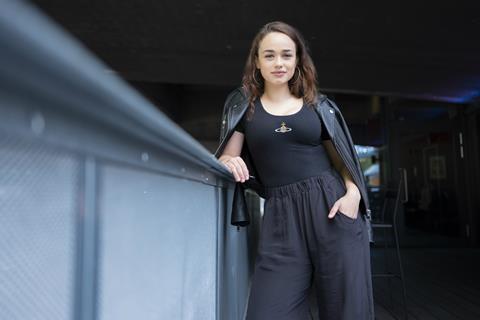 Screen Star of Tomorrow Rose Williams leads this supernatural thriller about a young nurse forced to work the night shift in a crumbling hospital, a terrifying presence lurks inside the walls. It is written and directed by Corinna Faith, who was Bafta-nominated for her 2006 short Care. Producers are Rob Watson and Matthew Wilkinson for Stigma Films. Altitude Film Sales is handling international rights.
7. Martyrs Lane, Martyrs Lane Limited (£770,000)
This ghost story marks the second feature from actress-turned-director Ruth Platt after her 2015 horror The Lesson. The film centres on a young girl living in a vicarage with her quiet parents and unstable sister. The cast includes Denise Gough, Steven Cree and Hannah Rae. The producers are Christine Alderson and Katie Hodgkin for Ipso Facto Productions.
8. Supernova, Supernova Film (£770,000)

This star-led drama sees Colin Firth and Stanley Tucci play a couple, one of whom has early onset dementia, on a road trip across the UK. It marks the second feature from Harry MacQueen after directing 2014's Hinterland, and is produced by I Am Not A Witch producer Emily Morgan (a Screen Star Of Tomorrow) for Quiddity Films and Tristan Goligher of The Bureau. Shooting took place in the Lake District for six weeks across September and October. The Bureau Sales is handling international sales and has already secured key territories such as the UK, where Studiocanal has rights. The cinematographer is two-time Oscar nominee Dick Pope (Mr. Turner, The Illusionist). BBC Films is also backing the project.
9. Pretty Red Dress, Teng Teng Films (£750,000)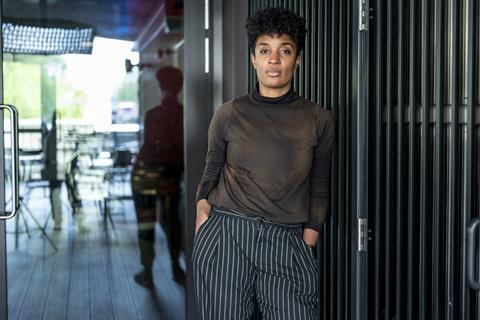 Centred on a black family in London, this drama follows what happens when they find their father wearing a dress. It marks the debut feature of 2019 Screen Star of Tomorrow Dionne Edwards, who has also written the script. Produced by regular collaborator Georgia Goggin of Teng Teng Films, it is also backed by BBC Films.
10. Censor, Censor Productions (£720,000)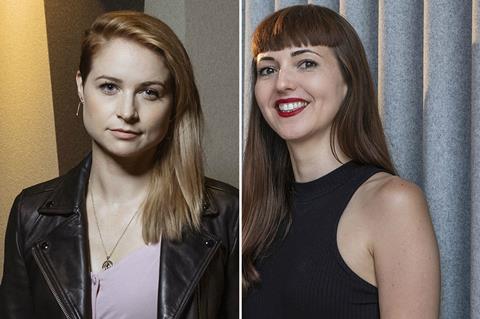 Irish actress Niamh Algar leads the cast of Prano Bailey-Bond's debut feature, which shot in Leeds this autumn. Both were Screen Stars of Tomorrow in 2018. The story is about a censor who starts to lose her grasp on reality after watching a 1980s video nasty. It is produced by Helen Jones of London-based Silver Salt Films. Bailey-Bond co-wrote the script with Anthony Fletcher. Horror writer Kim Newman is serving as executive producer alongside Ant Timpson of Timpson Films and Andy Starke of Rook Films. Mary Burke (BFI), Lauren Dark (Film4) and Kimberley Warner (Ffilm Cymru Wales) also serve as executive producers. Protagonist Pictures is handling worldwide sales.