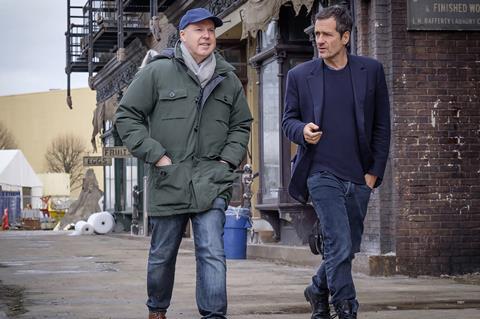 Need to know: Since it was founded in the late 1990s, David Heyman's Heyday Films has established itself as a company that can identity British IP with blockbuster potential. Across its eight films, the Harry Potter series grossed a massive $7.7bn at the global box office for Warner Bros. The franchise is now living an extended life through the Fantastic Beasts films, which Heyday is also producing — the first film took $800m globally and the sequel will be released this November. Backed by Studiocanal, Paddington and its sequel — based on the children's books by Michael Bond — both grossed north of $200m apiece. The company has also produced hits from non-franchise original properties, most notably with Alfonso Cuaron's Gravity, which won seven Oscars and took $720m worldwide, also for Warner Bros. The company's founding principle is to identify projects that the team is passionate about, and then turn them into commercially viable prospects, rather than initially approaching them from a business point-of-view. In 2016, Heyman joined a vaulted list of producers to be bestowed with the Producers Guild of America's David O Selznick award for career achievement.
Key personnel: David Heyman, founder (London and Los Angeles); Rosie Alison, producer/director; Tom Winchester, Rob Silva, producers (London); Jeffrey Clifford, president (Los Angeles).
Incoming: Heyman is deep into production on Quentin Tarantino's Once Upon A Time In Hollywood, which stars an A-list cast in a story set against the backdrop of the Manson family murders. In post-production is Marc Munden's The Secret Garden, starring Colin Firth and Julie Walters, and an untitled Noah Baumbach project with Adam Driver, Scarlett Johansson and Laura Dern. Further ahead, the Paddington franchise is likely to be back for its third edition, again with Studiocanal. Heyday Television, which Heyman founded as a joint venture with NBCUniversal International Studios in 2015, is a burgeoning part of the business — DNA Films executive Tom Winchester is joining Heyday's TV division in January 2019. The company is in post-production on Mahalia Belo's The Long Song, a three-part adaptation of Andrea Levy's novel, for BBC1. It is now in pre-production on Moira Kirland's supernatural drama series The InBetween for NBC, and Ben Chanan's conspiracy thriller series The Capture for BBC1.
David Heyman says: "It's about marrying talent with material. The key to any film is the voice of the filmmaker you want to support. Ultimately, it's the filmmakers who make me look good. [On moving into TV] I love making films and that will never go away, but I'm very excited about the opportunity of telling stories over a longer period, and exploring characters in a richer way."
Contact: office@heydayfilms.com