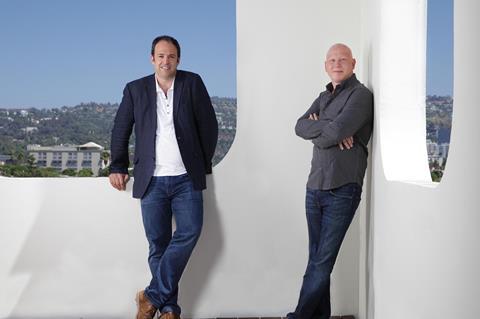 Need to know: Via his previous company Red Box, Simon Chinn produced documentary Oscar winners Man On Wire and Searching For Sugar Man. Setting up Lightbox in 2014 with his Los Angeles-based cousin Jonathan Chinn, Simon Chinn has gone on to produce for film (including Los Angeles riots doc LA 92 and the Louis Theroux-fronted My Scientology Movie) and television. This summer saw the release of Kevin Macdonald's Whitney, grossing $3m at the US box office. Lightbox employs a full-time team of 15 across its two offices.
Key personnel: Simon Chinn, Jonathan Chinn, co-founders; Ness Tovell, COO.
Incoming: Lightbox is shooting TV series Diagnosis, based on The New York Times column about patients with unique illnesses, with Scott Rudin Productions for Netflix. Cajun Navy is a feature doc for Discovery, following the titular volunteer New Orleans hurricane-disaster rescue unit. LA 92 and Undefeated directors Daniel Lindsay and TJ Martin are making an as-yet-untitled Tina Turner documentary, and Ursula MacFarlane (Charlie Hebdo: 3 Days That Shook Paris) is directing a doc about Harvey Weinstein. Storm Over Brooklyn — the 1989 story of how black teenager Yusuf Hawkins was murdered by white youths in Bensonhurst, Brooklyn — is the first beneficiary of a Lightbox initiative in partnership with the American Black Film Festival to foster diverse voices in documentary filmmaking.
Simon Chinn says: "Lightbox's bases in London and LA give us vital access to documentary commissioners, financiers and creative talent in both the UK and the US. Although Jonathan and I are 6,000 miles apart, most of the time we manage to be across everything together. It helps that we're family — we are sort of telepathically linked."
Contact: info@lightboxent.com