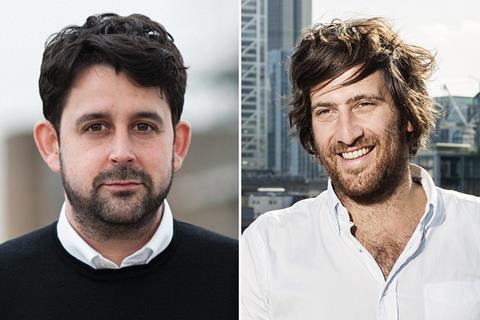 Need to know: Pulse Films was co-founded by Thomas Benski and Marisa Clifford in 2005 as a studio that would work across feature films, TV, non-fiction, commercials and music videos. Lucas Ochoa joined in 2008 and now heads up scripted work across the film and TV departments. Pulse's work on documentaries has been eye-catching, including the hit LCD Soundsystem doc Shut Up And Play The Hits, and two Nick Cave films, 20,000 Days On Earth and One More Time With Feeling. On the fiction side, Crystal Moselle's Skate Kitchen was at Sundance this year, Andrea Arnold's American Honey was at Cannes in 2016, and Robert Eggers' horror film The Witch grossed more than $40m worldwide. Key to Pulse is its relationship with talent, and many of its filmmakers are given commercial projects in between films or series.
Key personnel: Thomas Benski, founder/global CEO; Marisa Clifford, founder/CEO (UK/Europe); Lucas Ochoa, chief creative officer of scripted; Dimitra Tsingou, president of scripted film and TV; Jamie Hall, EVP of scripted — production and commercial affairs; Emma Cooper, global president of non-fiction.
Incoming: Pulse Films is gearing up for production on Gareth Evans' Gangs Of London with HBO's Cinemax and Sky Atlantic — the company's first move into TV drama. The Nun's Corin Hardy has been enlisted as one of its directors. Upcoming features include doc XY Chelsea, Tim Travers Hawkins' portrait of activist and former US soldier Chelsea Manning made with Showtime and the BFI, and Wiley, Adam Smith's biopic of the UK recording artist. Also on the TV side is Atomic Bazaar, a series about nuclear trafficking from writer Gregory Burke. Pulse has set up a fund with UK financiers AI Film, the AI Pulse fund, which will soon unveil its first projects.
Thomas Benski says: "We're going to scale up from a financier and production perspective to be more of a one-stop shop."
Lucas Ochoa says: "It's a company made in the talent's own image. We allow them to extend out into all the areas they are interested in."
Contact: info@pulsefilms.co.uk