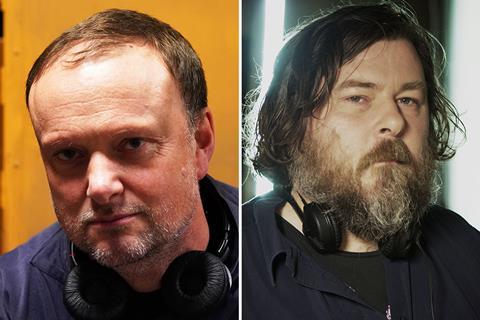 Need to know: Director Ben Wheatley, writer Amy Jump and producer Andy Starke launched Rook Films in 2008, working on Wheatley's Kill List, A Field In England and Free Fire, as well as distinctive films by Peter Strickland (The Duke Of Burgundy, In Fabric), Steve Oram (Aaaaaaaah!) and Jim Hosking (The Greasy Strangler, An Evening With Beverly Luff Linn).
Key personnel: Andy Starke, producer; Ben Wheatley, writer/director/exec producer; Amy Jump, writer/exec producer; Pete Tombs, exec producer.
Incoming: Toronto premiere In Fabric nabbed a US deal with A24; Wheatley's Happy New Year, Colin Burstead. had its premiere at the BFI London Film Festival; Paul Duane's doc Best Before Death is in post. The company is co-producing Brandon Cronenberg's Possessor, which will shoot in January in Canada. In development are Wheatley's Freak Shift; Ben Rivers' narrative feature After London; Lucile Hadzihalilovic's drama Earwig; Justin Anderson's Swimming Home based on Deborah Levy's novel; Jim Hosking's children's film Lady Gold; Miguel Llanso's international co-pro Jesus Shows You The Way To The Highway; Caroline Catz's doc hybrid Delia Derbyshire: The Myths And Legendary Tapes; and TV series House Of Psychotic Women adapted from Kier-La Janisse's memoir.
Andy Starke says: "Rook is entirely focused on writer/director-driven projects to create personal, unique films. As producers, we're there to help realise the visions, not tell anyone what their visions are. All the films are pretty weird — a positive in my book."
Contact: info@rookfilms.co.uk