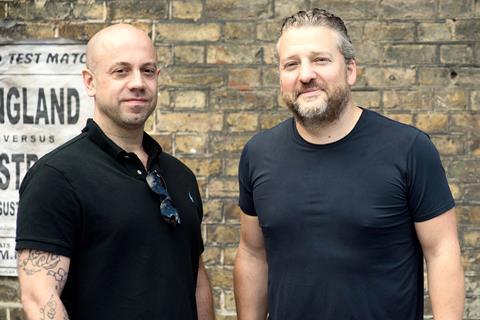 Need to know: Salon Pictures was founded in 2013 as a finance and production outfit by Nick Taussig and Paul Van Carter. In the past five years, the company has produced a mix of documentaries and fiction features, from sports doc Gascoigne and crime doc The Guv'nor, to the Brian Cox-starring political biopic Churchill.
In 2018, feature doc McQueen, a portrait of fashion designer Alexander McQueen, premiered at Tribeca and then grossed $1.3m for Bleecker Street in the US and $850,000 for Lionsgate in the UK. This year has also seen Breaking Habits, a documentary about cannabis-growing nuns, which Film Constellation has sold to Noth America, and the festival premiere of Fred, about a notorious villain, at CPH:DOX. On the TV side, Salon Pictures produced pilot Dinner With Friends for Will Smith's Overbrook Entertainment.
Key personnel: Nick Taussig, founder/managing director; Paul Van Carter, founder/creative director; Annabel Wigoder, head of development; Emilia Arno, production manager.
Incoming: Salon Pictures is looking to ramp up activity in 2019. The company has recently completed two documentaries — My Design Life about car designer Frank Stephenson, and The Spy Who Fell To Earth about the death of an Egyptian double agent — and is now working on The Billion Dollar Game, a chronicle of the Grand Theft Auto videogame franchise with Breaking Habits director Robert Ryan, Independent and Quickfire Films.
In development are Seaholme with director Rob Savage and the BFI, a biopic about the early life of an iconic musician, and some higher-budget action titles. Channel 4 has also commissioned a pilot script from Salon Pictures for a six-part adaptation of Irvine Welsh's Glue, which the author will write himself with Dean Cavanagh.
Nick Taussig and Paul Van Carter say: "Projects such as McQueen have put us on the map and established us as capable of delivering prestige feature documentaries. We now have the ambition to develop larger-level fiction projects, and the game plan is for both departments to assist each other."
Contact: office@salonpictures.co.uk