Estonian filmmaker Sulev Keedus is premiering his latest feature The Manslayer/ The Virgin/ The Shadow in the main competition of this year's Tallinn Black Nights Film Festival (Nov 17 - Dec 3); it's the first time in three years that the festival has screened an Estonian film in official selection.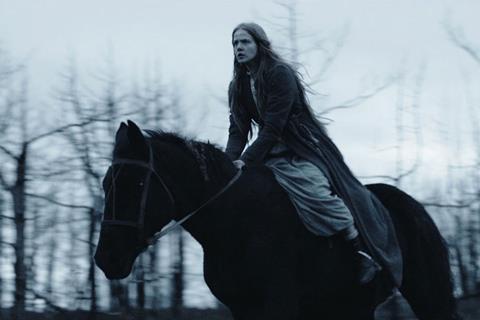 Keedus is known for putting Estonia at the heart of his work, which nows spans more than 40 years, including documentaries and features such as In Paradisum (1993), Georgica (1998) and Somnanbuul (2003).
In The Manslayer, Keedus binds together three distinct chapters (which he refers to as 'novellas') that explore folklore, arranged marriage and fantasy.
Each of the three segments is linked together by one actress, Estonian up-and-comer Rea Lest, who Keedus discovered in theatre rehearsals. She has also starred in Rainer Sarnet's November (also screening at Black Nights this year) and Martti Helde's Skandinaavia Vaikus.
In the below interview, he describes the lengthy process behind The Manslayer - which he began writing in 2011 and then took three years to shoot - and addresses the challenging funding and distribution situation in his home country.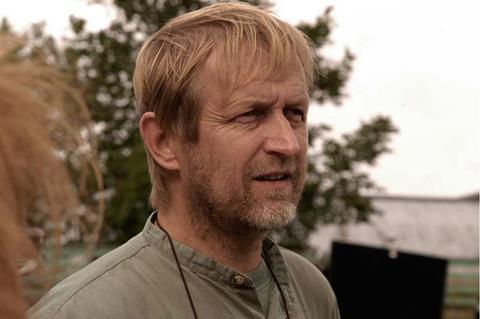 Screen: What was the inspiration for the the three stories in The Manslayer?
Sulev Keedus: The second novella [chapter], The Virgin, is based on a story someone told me six years ago. I liked the story, but I thought it wouldn't work like a feature film, so I started to think about the other stories connected to it.
The first novella, The Manslayer, was inspired by Estonian folk stories, some written 70 years ago. And the last novella, The Shadow, is a made-up fantasy which was needed to bring the first two together. I thought all three needed a character, a young girl, and I thought it should be played by the same actress [Rea Lest].
Can you talk about the financing of the film?
We typically receive funding from the Estonian Film Institute, Estonian Cultural Endowment Fund and Estonian Television. Since we were shooting in the region of Ida Viru for The Manslayer, we could also receive a small amount of funding from the Viru Film Fund. We also had co-production support from Lithuania, so several crew members were from Lithuania.
We filmed the first two parts and then the funding had run out. There was no way we could receive additional funding due to regulations; the maximum amount had been spent. So co-production with someone from abroad was the only option. We looked for a year and a half - production was forced to be halted. Then we found Lithuania co-production support. It worked out so well that I now can't imagine doing it differently.
The funding [in Estonia] is not growing, not since the last economic crisis ten years ago. In fact it's worse, the funding level stays the same but inflation rises. Film production is not a priority for Estonian policy makers, compared with national defence for example.
Is it challenging to get your films into Estonian cinemas?
It's extremely challenging to find audiences in cinemas. And when looking at what the local Estonian television channels have to offer, it's not encouraging. Netflix has a very poor selection as well. Certainly co-production has a positive side in that this film will also be seen in Lithuanian cinemas and on television. It will also be screened online on the streaming site Telia. My documentaries in particular have long-term historic interest so it is frustrating that distribution is so modest.
Your films have a strong focus on Estonia. Is your ambition for your films to also receive international distribution?
When I make documentaries, my main concern is not the international audience, I want to make documentaries that nobody else in Estonia will cover. I also know that if someone made a documentary from abroad, they would have a different perspective on the same themes. So usually my films are screened theatrically, on broadcast and festivals.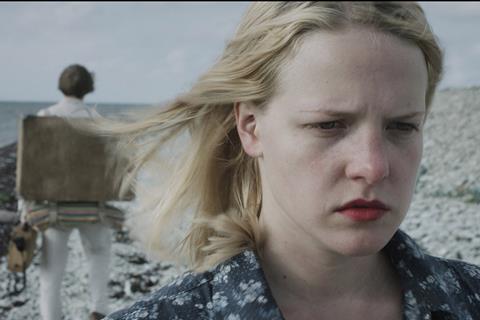 Can you talk about the look and feel of the three chapters of The Manslayer? Each segment had such a unique and distinctive visual look.
The visual inspiration comes from the landscape of Estonia, it reflects what exists. We had a long preparation period searching for locations and this is how the visual part organically came about, it wasn't planned. We shot on the Arri Alexa using prime lenses. And I like filming close-ups, as simple, technically speaking, as possible.
Where specifically did you shoot in Estonia?
We filmed in at least 30 locations. Each of the three novellas included a number of locations. Even when you see one river, it's not always one river. Or the characters entering the interior locations, it might be a different exterior location.
What was the timeline?
I started writing it at the beginning of 2011, but the Estonian Film Institute initially rejected it. But I just kept going. Filming began in the autumn of 2013 for the first novella and spring of 2014 for the second. The summer of 2016 is when the final part was filmed. Post-production lasted for over a year.
The music is memorable and helps to build the suspense. How did this musical layering come about?
We had an agreement with the composer in the beginning that he would create a piece of music that I could use as I saw fit. We singled out some of his instruments such as the cello and the accordion, and layered the sounds to give it this eerie, textured feel.
How can audiences revisit your extensive body of work?
You've touched on a painful issue. Some DVDs are on Amazon but I don't know if DVDs are available for my older documentaries. And my older fiction films can't be screened again because they haven't been digitised because there is no funding. And the waiting time to do this is very long - the Estonian Film Institute will only pay for digitising two films a year.
The Manslayer/ The Virgin/ The Shadow has screenings at Tallinn Black Nights on Nov 29 and 30.