Hong Kong's Better Days surprised many when it clinched a nomination in the Oscars' international feature category. Screen traces the film's journey to the final five.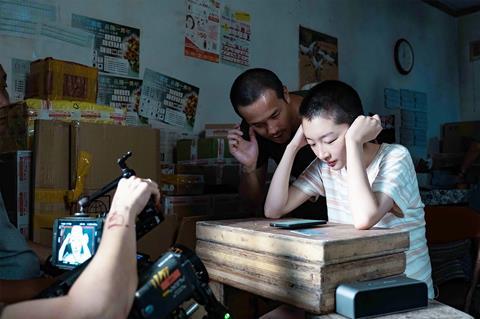 Derek Tsang's Better Days is the first film from Hong Kong to be nominated for the international feature film Oscar in almost three decades. But when US distributor Well Go USA Entertainment released it back in early November 2019, says president and CEO Doris Pfardrescher, "We were not thinking of the awards campaign. We were completely focused on getting people into cinemas to watch it."
After Better Days was selected in late November 2020 to represent Hong Kong, Well Go shifted its marketing to an official awards campaign targeting the Academy and Hollywood foreign press members. While the film was already available on DVD, Blu-ray and VoD in the US at that time, the coronavirus pandemic forced cinemas and screening rooms to shut and not a single physical event could be planned.
"The direct and personal touch gets lost. But we knew we had an extraordinary movie. Audiences loved it — for a movie to do almost $2m on only 94 screens says a lot," says Pfardrescher, referring to the film's US box office.
Better Days is a powerful coming-of-age drama, exposing the dark world of school bullying and national exam pressures. The $12m Hong Kong-China co-production is set in China with a mainland Chinese cast headed by renowned actress Zhou Dongyu and Jackson Yee, from popular boyband TFBoys.
"The subject matter definitely strikes a chord with US audiences," says Pfardrescher. "School bullying is a serious epidemic in the US. Besides, Zhou and Yee's acting is so emotional and raw that you feel their pain, and that goes with the chemistry they have on screen. Word-of-mouth really helped the film — people want to discuss and tell their friends about it as soon as they see it."
The censorship controversies surrounding Better Days may also have fuelled publicity for the film, including its last-minute withdrawal from the Berlinale's Generation 14plus section in early 2019 and the cancellation of its original China release in June of the same year.
When an edited version finally appeared in late October 2019, it dominated China's box office, taking more than $220m, and went on to sweep the Hong Kong Film Awards, winning eight prizes including best film and best director. It also proved a favourite with Italian audiences when it took two awards, including the top Golden Mulberry, at Udine's virtual Far East Film Festival last July.
The pandemic delayed preliminary voting for the Oscars' international feature category until early February this year. Texas-based Well Go pushed ahead with publicity to bring awareness to Academy members, including adverts supporting the campaign. While the campaign budget has not been disclosed, the film's Hong Kong producer Jojo Hui says it was very limited and without any subsidies from the Hong Kong government. "We probably have to spend a ton of money to make a huge difference, and somewhere in the middle won't help much," Hui explains. "But it shouldn't come down to just how much we spend. Derek and I believe that every film has its fate. We let nature take its course."
It came as a surprise to Hui when the film's sales agent We Distribution informed her of the nomination. "We never thought it would make it that far. We are just lucky that all the stars aligned. Festivals and awards were not really on our mind, we simply set out to make a film that speaks to us."
Learning curve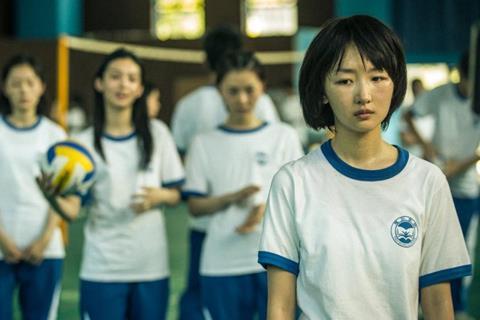 Hui, an established producer with about 20 films under her belt, admits she is new to the Oscars campaigning process. It is also the first time Well Go has seen one of its films nominated, although it previously handled shortlisted titles such as Taiwan's Warriors Of The Rainbow: Seediq Bale in 2012 and South Korea's Burning in 2019.
With more campaigning having migrated online, the format presents new challenges and opportunities. "Outreaching voters has been very challenging and screen fatigue is one of the most common causes," says Alvar Carretero de la Fuente of Joshua Jason Public Relations (JJPR), the Los Angeles-based firm hired by Well Go to strategise publicity and get the film to voters. JJPR has worked on nominated films such as Mamoru Hosoda's Mirai and Spike Lee's BlacKkKlansman (both in 2019).
But the computer screen can be "a great equaliser in many ways", says de la Fuente. Online screenings also seemed to work well under the current voting rules for the international feature film category, which over recent years have seen wider participation by Ampas members, versus the traditional Los Angeles-centred voting committee.
One voter from Asia echoes his sentiments, "My inbox was inundated with screening invites, including personal emails from directors who urge me to watch their films. A few DVDs also arrived."
In the end, she picked some screenings with recommendations from friends and director Q&As organized in Asia time zones. It is a new experience for her to participate in such Q&As. "Nobody would reach out to us to meet the directors before. Zoom has made that possible now."
Pfardrescher feels that all contenders benefited from the changes in voting rules and the longer shortlist, expanded from 10 to 15 titles — which were determined solely by votes from the international feature branch, without any "safety net" intervention from the international executive committee. "The power of the whole process this season was in the hands of the Academy voters. Everything was more transparent and ultimately, the Academy members voted for the movies they loved."
When it comes to final voting (April 15-20) to determine the winner, Pfardrescher adds that this year all Academy members — instead of just the international feature branch — can vote for best international feature, as long as they have viewed all five nominees. This is in line with the Academy's initiative to diversify its membership over the past few years. The number of international members has almost tripled from 724 to 2,107 since 2015. This year alone, 49% of the invited new 819 members are international, hailing from 68 countries.
JJPR redirected its efforts to expand the reach with more international opportunities. A series of five online screenings was organised, including ones in collaboration with US media partners, and with Tsang — who grew up in Canada and speaks fluent English — participating in online Q&As from his base in Hong Kong. Tsang is in fact the first Hong Kong-born director to have a film nominated for the international feature Oscar, as previous nominations from Hong Kong — Zhang Yimou's Raise The Red Lantern (in 1992) and Chen Kaige's Farewell My Concubine (in 1994) — were by mainland Chinese directors. Hong Kong filmmaker Wong Kar Wai's The Grandmaster made the shortlist in 2013.
While the pandemic has ruled out event-style screenings, some contenders still received celebrity support. Cate Blanchett put her weight behind Greece's submission Apples, which she executive produced; Ang Lee sat down with Chung Mong-Hong, director of Taiwan's submission A Sun, in a video produced by Netflix; and Daniela Vega, star of A Fantastic Woman, hosted a Q&A with Chilean director Maite Alberdi for best documentary entry The Mole Agent.
Better Days did not have a celebrity cheerleader. But on Twitter, Baby Driver director Edgar Wright said he "was really happy to see the strong Better Days get a nod in international film" and retweeted actress Lupita Nyong'o's post in which she described the film as "the most haunting and devastatingly beautiful love story I have ever consumed".
The film is up against Thomas Vinterberg's Another Round (Denmark), Alexander Nanau's Collective (Romania), Kaouther Ben Hania's The Man Who Sold His Skin (Tunisia) and Jasmila Zbanic's Quo Vadis, Aida? (Bosnia & Herzegovina) in the international feature category — a strong field but, as the nomination proves, the voting changes have made the process less predictable. Were Better Days to overcome the formidable opposition, it would see the first back-to-back wins for Asian nations in this category, following South Korea's Parasite last year.