As The Weinstein Company ramps up its scripted TV productions and acquisitions, Andreas Wiseman talks to the executives behind the push.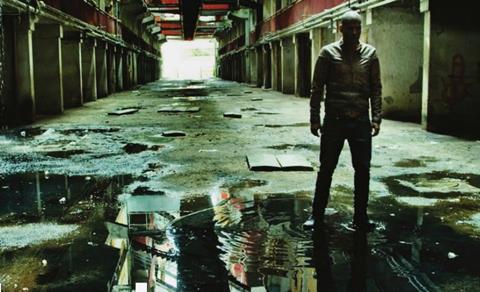 Moguls Harvey and Bob Weinstein have long been synonymous with prestige dramas of the big screen, such as The English Patient, Cold Mountain, Shakespeare In Love, The Reader and Gangs Of New York.
Over the past year, however, the brothers' powerhouse sales, distribution and production outfit The Weinstein Company (TWC) has made a concerted push into scripted TV drama, through production and acquisitions.
"A lot of people think, 'Wow, where did you guys come from?' when they see how many scripted and unscripted shows we have on our slate," says TWC COO David Glasser, Weinstein's chief deal-maker. "But this comes from years of moving towards the small screen."
Indeed, under the stewardship of president of television Meryl Poster, the company has mined a string of lucrative reality-TV series including Lifetime's Project Runway, spin-off Project Runway All Stars and VH1's Mob Wives.
However, it wasn't until last year that its growing slate of popular factual programmes became supplemented by a host of anticipated scripted dramas, many infused with the big-name film talent that TWC is known for.
Among major series either in, or heading towards, production are big-budget Netflix commission Marco Polo, to be directed by Kon-Tiki directors Joachim Ronning and Espen Sandberg; WGN America commission 10 Commandments, which will see film directors including Lee Daniels, Wes Craven and Jim Sheridan each tackle one of the Commandments; and a 10-episode detective drama set in ancient Egypt called Book Of The Dead.
A key part of the company's small-screen strategy is to revisit the films it has acquired for US distribution in TV format. Thanks to a recent deal with Harvey and Bob's former firm, Miramax, now owned by Colony Capital and Qatar Holding, TWC is also developing TV spin-offs of some of their biggest hits from the Miramax days, including Pulp Fiction, Good Will Hunting and Flirting With Disaster.
Investing in drama
The ongoing convergence of the film and TV industries is an inevitable factor in the company's push into scripted drama.
"The scripted world has become one," explains Glasser, who joined the company six years ago from Syndicate Films International. "A lot of the film-makers we work with want to make TV and they want to make it with us if those projects reflect our film output."
That output is largely high-end. "We're looking to make big event pieces that feel like a feature," adds the US-based executive, who is regularly in the UK on business. "We're not going to be making procedural cop shows."
TWC's TV push has been turbo-charged by a deal with US lender Union Bank, which has made $370m available to the company for its film and TV operations. Almost half of that money has been earmarked for TV.
"We have set up a separate amount of capital internally for our TV operations," explains Glasser. "We've invested a lot in TV to date and [will] invest more in that side of our business because we see it as a big part of our future."
European push
In keeping with Harvey Weinstein's passion for European film, TWC's rapidly growing TV slate has a distinctly European flavour, with many of the projects emanating from the UK.
Spearheading the company's push into European TV are well-known London-based film executives Robert Walak, president, production, acquisitions and TV, Europe; and Negeen Yazdi, EVP acquisitions and co-productions, Europe.
The respected duo now work across film and TV for TWC, a strategy that chimes with the company's - and industry's - desire for film and TV synergy.
Among a number of projects being generated out of the UK are an ambitious mini-series adaptation of Leo Tolstoy's War And Peace, on which TWC is partnering with Simon Vaughan's Lookout Point and the BBC, and which TWC will distribute in the US, Canada and China; and Stan And Ollie, a TV film written by Jeff Pope (Philomena) about the later days of comedy duo Stan Laurel and Oliver Hardy, also for the BBC.
The company has at least five projects in the works with Vaughan.
"We're looking to balance the slate so we don't only have high-end literary adaptations," explains Walak. "We're also looking to do some darker, genre projects." Out of the UK, TWC has also acquired US rights to shows including Tiger Aspect/Caryn Mandabach's Peaky Blinders and Cattleya/Sky Italia series Gomorrah.
TWC is now working with Italian producer Cattleya on an English-language spin-off of the latter. "We are very excited by what we see of Gomorrah, which could be our City Of God for the small screen," says Walak.
And the production/acquisition spree is unlikely to end there. As Glasser notes: "There's an incredible appetite for strong UK and European shows in the US."