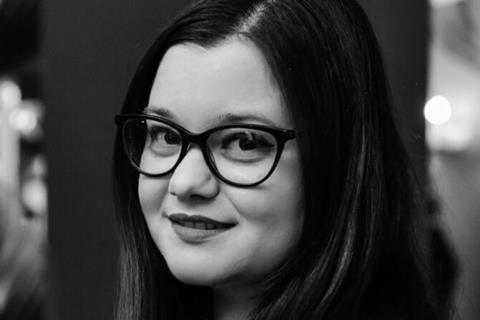 Dumitrana Lupu took over as head of industry just two months before the 2022 edition of the Transilvania International Film Festival (TIFF). A year on and Lupu has had time to implement several changes to enhance the overall impact and experience of the industry events at the Romanian Days, now rebranded as Ro Days | Industry Events.
The centrepiece of TIFF's industry platform - Transilvania Pitch Stop (TPS) - is now in its 10th edition and will be presenting 10 feature film projects in development from the region to potential co-production partners and financiers at a public pitching session on June 15. This will be followed by one-to-one meetings.
Some 45 projects were submitted to Transilvania Pitch Stop - almost 50% more than in 2022 - and the final selection of 10 projects was decided on "after a very, very long deliberation," Lupu explains.
"What sets these 10 selected projects apart is their thematic thread of mystery and magical realism," she says. "These very different projects find common ground when it comes to the unexplained. It's the quiet force that moves their protagonists forward in the most unexpected and surprising of backgrounds and discoveries."
The selection includes Bulgarian director Martin Markov's debut feature The Life We Never Had, to be produced by Vanya Rainova of Sofia-based Portokal, Romanian actor Valeriu Andruiță's directorial debut The Circle, Turkish director Elif Sözen's debut Veha, which was invited by Lupu to participate at TPS after being pitched at Meetings on the Bridge in Istanbul in April, and Ukrainian filmmaker Olga Stuga's documentary Second Line which received one of the German Film Academy's Filmboost development scholarships.
Ahead of the pitching event, five of the projects will have benefitted from a tailored script consulting provided by script consultant Christian Routh and pitching consultant and producer Agathe Berman.
Previous projects pitched at TPS include Ukrainian director Maksym Nakonechnyi's debut feature Butterfly Vision which premiered in the Un Certain Regard section at Cannes in 2022 and Teodora Ana Mihai's La Civil which screened in the same section in Cannes 2021.
Two former TPS projects that have made a splash on the festival circuit are back at TIFF for their Romanian premieres.
"Carbon really stands out in this respect especially after it premiered at San Sebastian last September," Dumitrana notes. "It had been pitched at TPS in 2019 when it won the CoCo Award from the Connecting Cottbus East-West Co-Production Market. It is now screening in the official TIFF Competition and almost the entire crew will be joining us from Moldova."
Mihai Mincan's fiction debut To The North, which received the VILLA KULT Residency Award at TPS in 2018, has been selected for the Romanian Days' feature film competition after premiering at last year's Venice Film Festival.
A lively programme of panel discussions will focus on issues including innovation in series creation and production, co-production opportunities and the cash rebate scheme in Moldova, and what the local and international film industries can expect from a re-launch of Romania's cash rebate scheme for attracting international productions to the region.
The industry platform also has initiatives including the Drama Room and First Cut Lab.
"We had around 30 submissions in all kinds of genres from Romanian screenwriters or teams of screenwriters and producers for the third edition of Drama Room for the development of series and mini-series," Dumitrana explains. "Whether they were established filmmakers or emerging filmmakers, they all embraced the initiative and were keen to participate."
Film producer and Torino Lab Head of Studies Eilon Ratzkovsky will be returning to Cluj to serve again as Drama Room's main tutor for the participants of the five selected projects. The five-day programme will include two case studies about HBO Max's Spy/Master series with producers Johnathan Young and Ioanina Pavel and on the Israeli series Dismissed with producer Saar Yogev.
An innovation this year will see the presentation by Romanian broadcaster ProTV of a pilot development deal as part of its best series project award which is decided on at a public pitch session by a three-person international jury. It is comprised of Gabriela Jacob, head of scripted content development at ProTV, writer-director Bogdan Mirica, and Anthony Muir, senior executive for international co-productions at Sweden's Film i Väst.
The third edition of First Cut Lab to be held in Cluj will be casting the spotlight on a different area of Romanian storytelling by selecting two documentaries, Tudor Platon's An Almost Perfect Family and Ioana Mischie's Government of Children II.
The two projects will receive expert feedback on their edit from producers Suzy Gillett, Dyveke Bjorkly Graver and Saar Yogev, editor Una Gunjak, and acquisitions executive Petar Mitric.
Meanwhile, In a change to the practice of previous years, TPS' five awards - including Chainsaw Europe postproduction prize, Avanpost's TPS development award and a cash prize sponsored by CNC Moldova - and the Drama Room's new award will be handed out at a special awards ceremony held on the evening of Friday, June 16 ahead of TIFF's gala closing awards event on Saturday (June 17).
"That was one of the first items on my to-do list of changes this year," Dumitrana says. "I think that it's only fair and proper that these participants should get as much visibility and attention as the filmmakers in the festival programme."