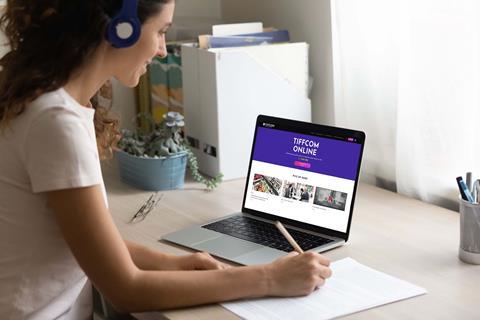 TIFFCOM (November 4-6), the film and TV market that accompanies Tokyo International Film Festival (TIFF), was all set for a big move in the physical world this year before the Covid-19 pandemic disrupted its plans.
After spending three years in the Sunshine City entertainment complex in the Ikebukuro district, the market announced in February that it would hold its 17th edition in the Prince Park Tower Tokyo in Roppongi. The move was in response to feedback from TIFFCOM attendees who said they would prefer the market to take place at a location closer to TIFF. While Ikebukuro has its charms, it is several train stops from the festival's main venues in Roppongi and drew a mixed response from industry guests.
But by September it became clear that, due to global travel restrictions, TIFFCOM would have to move online, just like Filmart in Hong Kong, Busan's Asian Contents & Film Market and the American Film Market, which will now take place after TIFFCOM from November 9-13. In keeping with what has become the industry's new virtual format, TIFFCOM Online will encompass virtual booths, online business matching supported by recommendation services, online screenings and a series of webinars.
Fortunately, the move into the virtual world has not affected TIFFCOM's plans to launch a new initiative, the Tokyo Project & Pitching Forum (TPPF), which builds out its activities in the areas of project financing and pitching.
TPPF includes three events that each focus on a different stage in the life-cycle of a project. One of these, the MPA/DHU/TIFFCOM Master Class Seminar & Pitching Competition, is a returning event, while the other two — Tokyo Gap Financing Market (TGFM) and VIPO Japanese Movie & Animation Pitching (JMAP) — are completely new.
"TIFFCOM's mission is not only the buying and selling of completed films, but also to provide a platform for collaboration between the Japanese and international film and TV industries in the early stages of production," says TIFFCOM CEO Yasushi Shiina.
Shiina explains the MPA event — co-organised with Hollywood trade body the Motion Picture Association (MPA) and Digital Hollywood University (DHU) — is "designed for young filmmakers looking to make their first steps abroad".
Scheduled for November 6, the event comprises a masterclass — this year featuring VFX producer Thomas M Horton (Brave New World) — and a pitching contest for young filmmakers. The winners are awarded with all-expenses-paid study trips to Los Angeles and the Asia Pacific Screen Awards in Australia.
JMAP is a three-day event for Japanese producers to pitch their film and animation projects to potential co-producers and distributors. Part of a strategy to encourage international co-production with Japan, it provides the producers with training sessions on pitching in English and industry feedback on their pitches. "This is an opportunity to brush up on their English pitching skills, which are essential for selling projects overseas," Shiina explains.
TGFM (November 4-6) is designed for projects at a more advanced stage that are looking for the final piece of the financing puzzle. It's also the only TIFFCOM pitching event open to international producers. For the first edition, 20 film, TV and animation projects have been selected from 14 countries (see sidebar).
"It's a challenge to create a new co-production market as there are already more than 150 around the world, but we felt the gap financing model made sense for TIFFCOM as Asia has the same problem as Europe in that it's always difficult to find the last part of the financing," says TGFM head Pascal Diot. "We also felt it was important to make it an international market, not just Japanese or even Asian, as co-production between Japan and the rest of the world is very low."
Indeed, encouraging the Japanese film industry to be more outward-looking has been a major policy mission for UNIJAPAN, the industry body that organises TIFFCOM, in recent years and one that has resulted in greater international participation at the market — which last year had a record number of 405 exhibitors, among which 230 were non-Japanese.
Industry response
For this year's TIFFCOM Online, companies from East and Southeast Asia account for most of the non-Japanese exhibitors, although US-based Radiant Films International, Italy's Intramovies and Canada's Pink Parrot Media have signed up for virtual booths. "The number of registrants per company is lower than in previous years because there is no need to pay courtesy calls, parties and dinners at the online exhibition," says Shiina, when asked about the general industry response to the online format. "But the number of exhibition booths has increased by 143% compared to last year's results."
Shiina adds that moving online might make more sense in a year when production schedules have been hugely disrupted: "Some exhibitors were saying they had very few new works to sell due to the coronavirus. Due to the decrease in funds available, many buyers were saying it might be tough to attend TIFFCOM or other markets. On the other hand, this year's TIFFCOM is easily accessible online. We're making every effort to make TIFFCOM a fruitful opportunity for those who have had difficulty in participating in the past."
The online format also allows for greater flexibility in scheduling market screenings, which this year take place over a longer period than the market from October 31 to November 9. Some of the market screenings are also TIFF selections, reflecting closer ties between TIFFCOM and the festival, including three Tokyo Premiere 2020 titles — Chinese filmmaker Shi Meng's Alaya, Spanish drama That Was Life directed by David Martin de los Santos, and Turkish filmmaker Cem Özay's Forgiveness.
TIFFCOM's webinars, which will be recorded in advance, include sessions dealing with the impact of Covid-19 on Hollywood production and Japan's anime tourism and the global strategy of Japanese publisher Kodansha with case studies of its successful properties Attack On Titan and Fire Force.
As for next year's TIFFCOM, Shiina says he hopes the market will finally make its physical move into the Prince Park Tower in autumn 2021. "Drawing on this year's experiences, next year's TIFFCOM will attempt to create a hybrid format, combining online events with actual events in Tokyo," Shiina says.
Tokyo Gap Financing Market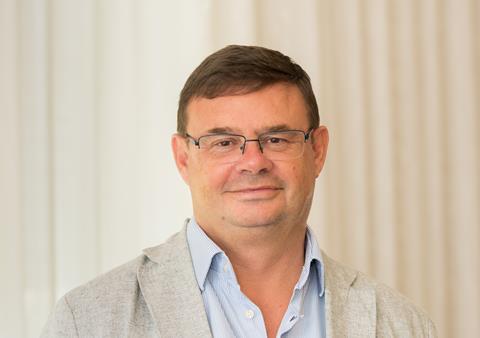 The first event of its kind in Asia, Tokyo Gap Financing Market (TGFM) aims to help the producers of Asia-related projects find that elusive last portion of their financing. The projects involved reflect the wide range of content on offer at TIFFCOM, falling into four categories: live-action features, live‑action TV series, animated films and animated TV series.
In order to apply, projects needed to have 60% of their total budget in place (50% for TV series) and to include Asian elements. Despite the pandemic impacting production, TGFM organisers received 87 applications from 36 countries, from which they selected 20 projects.
TGFM head Pascal Diot, who also founded the Venice Gap Financing Market, says the initiative is fairly flexible on the definition of Asian elements. "They could have part of the shooting take place in Asia or Asian elements in the story, but they don't need to have Asian financing in place. The idea is to increase co‑production potential between Asia and the rest of the world."
The selection includes films such as Royston Tan's 24 and Edwin's Vengeance Is Mine, All Others Pay Cash; animated films including Toei Animation's The Lost Titan (working title, formerly known as The Monkey Prince) and Czech animator Michaela Pavlatova's My Sunny Maad; and series such as Wong Kwok Keung's Dragon Of Destruction, and Tin's Firebots from Russia's Wizart Animation.
Female producers are involved in 11 of the projects, which have a total budget volume of around $3m, with an average of 66% financing secured. TGFM is arranging one-on-one meetings for the projects with financiers, producers, sales agents, distributors and streaming platforms.
While animation has been less affected, the financing of live-action projects slowed down considerably this year as investors waited to assess the impact of the pandemic. This disruption potentially makes gap financing events even more necessary than usual.
"In Venice we saw the investors start to come back as production resumes, which reassured the producers," Diot says.