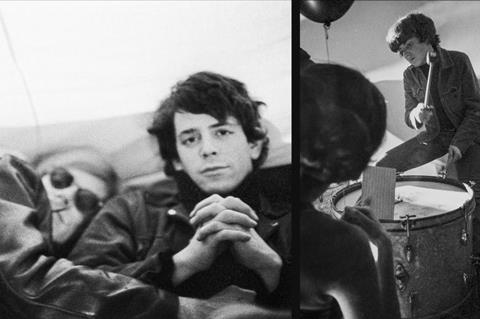 Making out of competition documentary The Velvet Underground, Todd Haynes, whose Wonderstruck played in Competition in 2017, sidestepped the usual hagiography drawn from celebrity testimonies. Instead he invokes the 1960s New York avant-garde scene from whence the hugely influential rock band erupted through interviews with surviving members and friends, interspersed with previously unseen performance footage and films from Andy Warhol and fellow experimental artists.
Haynes and longtime producer Christine Vachon of Killer Films worked with Universal Music Group, New York documentary specialist Motto Pictures, and collaborated with Lou Reed's widow, Laurie Anderson, sister Merrill Reed Weiner, among others. Apple holds worldwide rights to The Velvet Underground. Haynes and Vachon produced with Julie Goldman, Christopher Clements, Carolyn Hepburn, and David Blackman.
How did this all start?
Christine Vachon: I got a call from David Blackman at Universal Music Group asking if Todd would be interested. Todd and Laurie Anderson had met a few years ago and shortly after that time, Laurie [who was turning the Lou Reed Archive over to the New York Public Library] communicated to UMG that if a documentary was going to be made, she would like Todd to make it.
How did you tackle the subject matter?
Todd Haynes: I started with a series of rules or limitations to focus on what I hadn't seen or read about The Velvet Underground. I wanted to bring us back to the time and place by interviewing people who were there. I wanted to rely on avant-garde film to be the visual language that supports this experience so you feel you're hearing the music afresh. The third thing was to look at New York 60s art and the Velvets and the way they differed from the broader counterculture and felt like true outsiders whose music, frankly, frightened people when they first heard it.
Were surviving band members John Cale and Maureen Tucker willing contributors?
CV: John Cale was very willing. There was a lot his shoulders since he's alive and, and Lou isn't. He was really generous. It was incredibly important to Todd that we find Maureen, which took a little work: she lives in rural northern Georgia and is the primary caretaker of her grandchildren.
Cale's reflections on Lou Reed are poignant, powerful.
TH: There was a lot of conflict in the creative partnerships that Lou had in his lifetime, and none more so than with John Cale. John Cale's testimonies and descriptions of Lou come with such a reservoir of conflicted feelings of love and frustration and hurt and still feel very raw. It shows you how much their formative years were shared.
Todd, what did The Velvet Underground mean to you?
TH: I discovered them in college and like other people I realised very quickly they were at the root of all kinds of music I'd already been getting into, whether that was punk rock, or glam rock, or years later indie rock. This was the common route to an entirely new attitude about music.
Christine, you've worked together for so long. Did you know this would be a good fit for Todd?
CV: It's different case by case, but I had a feeling Todd would be interested in this because he hadn't ever done anything like this before. We have a strong friendship. This is probably the longest we've ever gone without seeing each other in person.
TH: We're looking forward to hanging out in Cannes.
Did the pandemic impact any of the process?
TH: If anything, it came at a perfect time. We had already filmed 19 out of 20 interviews in 2018. We were starting to create a database of all of the archive material and the experimental films in the movie, and we brought on a second editor, Adam Kurnitz. After I made Dark Waters with Christine and one of my key editors, Affonso Goncalves, me and Fonzie joined Adam. That was right when Covid hit, so all of a sudden we had everything we needed to just tunnel into it. It was such a lifesaver creatively during that crazy, weird, scary time.
Will Apple give this a theatrical release?
CV: Those plans are still being hashed out but yes, they absolutely will in the States.
How do you feel about returning to Cannes at this point in history?
CV: I feel great. I went to Venice last September to be on the jury and it was such a cinema-affirming experience to be back in theatres having that collective experience. I imagine Cannes will feel very similar, if not stronger, because we're further along in the recovery.
What's next?
TH: Most likely the Peggy Lee [film, starring frequent Haynes collaborator Michelle Williams]. We have a full stack of great stuff coming our way.