Baldvin Z talks to Screen about his topical fifth feature, which premieres in Contemporary World Cinema at this week's Toronto International Film Festival (September 6-16).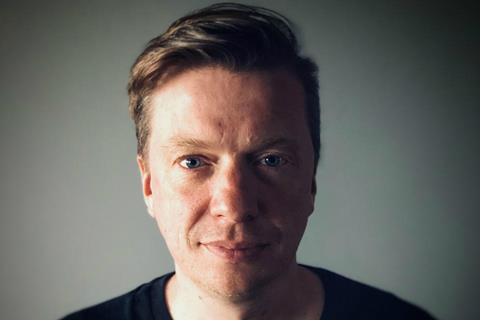 Icelandic director Baldvin Z was last in Toronto with Life In A Fishbowl (2014), which explored a three disparate Reykjavik citizens facing personal challenges. He's back at TIFF with his new Reykjavik-set story Let Me Fall, about teenage drug addiction and its repercussions years later.
The story is topical today – 29 people in Iceland have died in the first half of 2018 from drug overdoses (mostly opioids).
Júlíus Kemp and Ingvar Thordarson produce for Icelandic Film Company; Finland's Solar Films co-produces. Raven Banner handles sales.
This story started with adverts for missing teenagers that you saw in Icelandic newspapers?
Yes, it was sort of a new thing in Iceland to have these newspaper ads, usually for missing girls. There was this one particular girl who was going missing like once a month. I started thinking, "We are just a small island. how can they get lost?"
Then in 2011 I was working on an anti-drugs campaign and heard about the story of Kristin Gerdur, who took her life around the year 2001. I got her diaries from her parents. That was the biggest inspiration. She had written the diaries in the seven years after getting sober. I realized it was about not just getting sober, but living with things you have done and have been done to you.
We also got involved with four of those girls who were getting lost, and started interviewing them, they let us into their lives even when they were still using. Only three of them are still alive.
The film is not just about teenage addicts, it's about the repercussions for their lives many years later. Why was that important to you?
We didn't want to just to do another film about drug abuse, we know how that works. There was a line in Christine's diary before she committed suicide that read, "I'm not doing it because I used drugs, I am doing it because of what happened to me when I was doing drugs."
The film is not about drug abuse, it's also about abuse that they experience, or men driving them into prostitution. How is it possible that a man is capable of doing those things to girls? There is something wrong in the big picture, we have to take a look at these things too.
This is not the kind of Icelandic film with sheep or nature…
This is the biggest thing in Iceland now, this is very contemporary, it is happening now. The death toll for drug abusers in Iceland is the biggest in history. We are not just farming and cows and sheep, we also have to deal with this. I am from the countryside, but I am fascinated by Reykjavik and contemporary stories. We have a lot of directors doing the farming stories, I think I will never go there. There are many sides of Iceland: 101 Reykjavik [the 2000 film by Baltasar Kormakur] was the film to give me the hope of making contemporary stories. It was a game changer for me.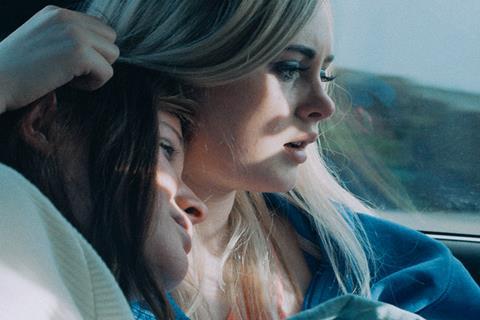 How did you find your actresses, especially Elín Sif Halldórsdóttir who plays young Magnea?
I had directed a TV series, Case, and she had a part in that. I discovered her when she was auditioning for Eurovision. She came on stage and did a song, and we saw a great talent in her. She had never acted before.
Eyrún [Björk Jakobsdóttir] came along for Stella, and she's younger than Magnea but she plays the older girl, we knew this was going to be the combo. There was something magical. It was awesome working with them.
They are strong women, they don't take any bullshit, I trusted them to stop me when I was pushing them too far. I told them, "You have to realise you are in control of how far I can push you."
The most difficult part was meeting the parents. They read the script. I told them it was "a beautiful film about an ugly world." It took five months to convince one set of parents.
What's the writing process like with Birgir Örn Steinarsson?
For Life In A Fishbowl, it was a totally different approach: I had the idea, he did the first synopsis, I took the synopsis and did a treatment and outline then we sat down and wrote the script together for 3-4 hours every morning. For this film, we did every step together, we wrote treatments for two years. Then we went to this cabin in the countryside and wrote the script in one week from all those treatments. Then it was two years of rewriting. At first, there was a happier ending, but at the first read through we realized there is no happy ending to a story like this.
Do you feel pressure to follow such a big local hit like Life In A Fishbowl?
Life In A Fishbowl was a film that hit some nerve, I just cross my fingers that this film will do it too. We have all seen some of the same stories told over and over again, but if you really do it by your heart and put everything into it, the cliché becomes something fascinating.
What's next?
In 2019, I will shoot a TV series called The Trip, with our company Glassriver and Wild Bunch and MGMT Entertainment. It's an international project to shot in Iceland and Puerto Rico, with a foreign and Icelandic cast. It's a drama with a small flavour of thriller in it. The story is about a group of Icelanders visiting Puerto Rico in 1993, and twins are kidnapped from their group; 25 years later, an American girl comes to Iceland with a letter claiming she's one of the twins.