Finnish writer-director Teemu Nikki's third feature Euthanizer is about Viejo, a 50-year-old mechanic who has a sideline putting sick animals to sleep more cheaply than the local veterinarian.
He has a special bond with the animals, and does his work humanely, even playing soothing music during the animal's final moments. But he's also an angry man who prefers animals to people and has a grudge to bear with his father, who lies in hospital. Playing Viejo with gusto in his first leading role is Matti Onnismaa, a popular character actor in Finland.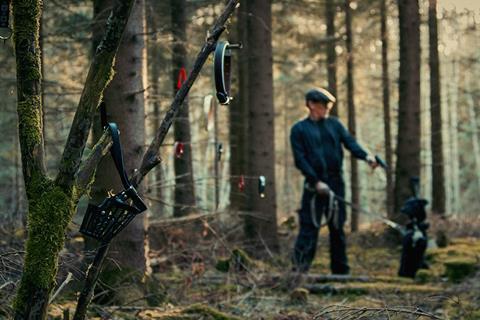 Things come to a head when Petri, a frustrated member of the local nationalist group, takes his dog to be euthanized and becomes enraged when Viejo saves the dog instead.
Nikki, who says proudly that he is the son of a pig farmer, has previously made commercials, TV, shorts including Sundance-selected A Mate and the features Sismo Times Three and Lovemilla.
Helsinki-based It's Alive Films, the company Nikki founded with producer Jani Poso, produces, with backing from the Finnish Film Foundation and YLE. Wide Management handles international sales and Scanbox has Scandinavian rights.
Where did the ideas for Euthanizer come from?
The film combines many idea I had through the years. I love 1970s and 1980s genre films; I love the simple plot of a vigilante film – it's one man on a mission. I wanted to update the vigilante film in Finland so that it had more in it, it went deeper.
The usual attitude is, if you have a bad guy in a film, have him kill a dog. In Hollywood films, the hero can kill 500 people but he can't kill a dog. It's hypocrisy. So with this film, we show him killing an animal in the first five minutes, but the audience is on his side.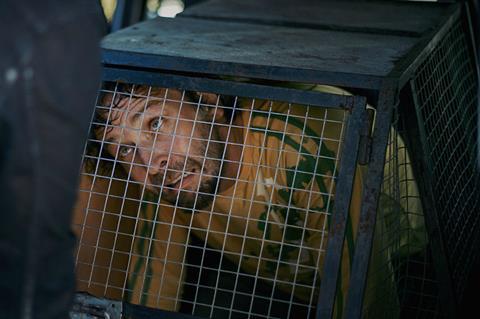 How was it working with the animals?
The main dog was our neighbour's dog. She was terrible to work with [laughs]. It wasn't a trained dog for films. We had to have Matti react to what the dog was doing.
There is also roadkill in the film and that was real roadkill. I drove 200 kilometers to find real roadkill – the raccoon and the rabbit. It looks correct because they are real.
In addition to being about animal rights, it's a film about men set in their ways.
It's middle-aged men, old-fashioned men. These men have their own laws. They can't let go of their principles.
The younger men in the film are part of a nationalist group called Soldiers of Finland. Is that commentary on the political situation in contemporary Finland?
That is happening here. I wanted to make those characters as normal as possible, they aren't skinheads. I wanted to make Petri look as human as possible, he's the one who is crying for the dog. Most of these real Finnish warriors are like this – they need a hug.
How did you use music to set the tone?
It was composed by this band KXP. They play an ancient Finnish stringed instrument called a jouhikko. You can play it like a violin and you can also hit it. That was combined with electronic music and other noises. You have this Finnish countryside that is sunny and beautiful, so we wanted very hard music.
How would you describe the genre of Euthanizer?
We call it a violent Finnish summer noir. It's not a straight drama or thriller.