Film executives looking to hone their business smarts have a new EMBA in the UK to consider, created with Oscar-winning UK producer and former Hollywood chief David Puttnam.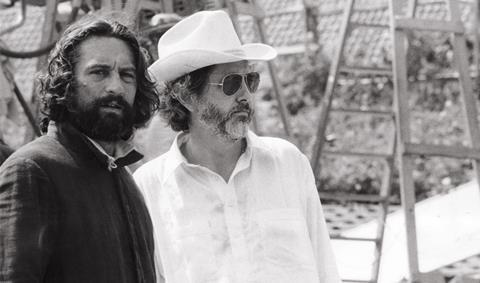 UK and European producers are first among equals for invention and creativity, and have long prized those qualities somewhat higher than hard-nosed business proficiency. This is partly because, unlike in the US, there are few formal training programmes for top professionals already working in the creative sector in Europe.
While European high fliers can work for an MBA in everything from champagne management to space industries, real estate and construction, there are few places for established producers, distribution executives or new media entrepreneurs to hone their business skills in their chosen arena.
Until now, one of the few has been the Berlin School of Creative Leadership's Executive MBA (EMBA) in creative leadership, which is awarded by Steinbeis University Berlin. It offers a flexible structure of 18-24 months of part-time study, with five separate two-week modules taking place in Berlin, the US and Asia.
Now the UK's Ashridge Executive Education is hoping to mould future studio moguls and a fresh generation of creative business leaders with the launch of its EMBA for the creative industries. The first participants will embark on the course in October this year.
"Creatives are brilliant at what they do but the industry needs to develop leaders and leadership skills," says Richard Nichols, marketing executive at Ashridge. "There's been a lot of growth in the sector and it's an important part of the UK economy that is recognised in setting up this course."
Expert in the field
UK producer and former Columbia Pictures chief David Puttnam is one of the driving forces behind the push to create the educational programme to foster leadership, business savvy and develop the industry from the inside up. The Oscar-winning film-maker, whose credits include Chariots Of Fire, The Killing Fields and Bugsy Malone, retired from film production in 1998 to focus on his work in public policy in relation to sectors including education and the creative and communications industries.
In 2012, Puttnam launched the Atticus Education organisation through which he delivers online lectures and seminars to international film students and professionals in places as far afield as Australia and Singapore. Now Atticus Education is partnering with the BFI-backed Creative Skillset for what Ashridge is billing as the UK's first dedicated creative industries EMBA. Puttnam will provide the EMBA with tailored interactive video lectures and modules for the course participants from his home in rural Ireland.
As the business of entertainment becomes more and more complex with an increasing number of platforms, the job of the film-maker is expanding. "What is missing from the equation, or has been missing, are the entrepreneurs that grasp the whole picture," said Puttnam when the course was unveiled.
Ashridge, located just north of London in Hertfordshire, has 35 years of experience in running MBA programmes. The EMBA (specifically aimed at executives who do not necessarily need to have an undergraduate degree) can be studied online over two years, with attendance required for four residential weeks at Ashridge House.
Channel 4 scholarship
The course costs $46,000 (£32,500) plus VAT, with Ashridge offering up to 50% off for selected participants. Additionally, the UK's Channel 4 has committed to fund a 90% scholarship to selected candidates and plans to fund two executives a year over three years, supporting six in total. Up to 30 spaces will be available for the programme's first intake in October this year.
Puttnam chairs the EMBA course's industry advisory board, made up of heavyweights from across the publishing, film, television, advertising and music industries, including Channel 4 CEO David Abraham, film and TV producer Steve Abbott and Arts Council of England CEO Darren Henley.
The aim is to establish an international cohort and according to Nichols, applications are already pouring in from Europe and the US.
"It's for busy professionals either already working in the creative sector or looking to make the transition into the sector, who wish to gain the strategic skills and knowledge required to respond to increased digitisation and globalisation," he says.
The EMBA will occupy a unique place in education, as it will be the only advanced business course for those working in film, television and music in the UK. The Film Business Academy at Cass Business School in London offered an MBA with modules in film and television production and financing between 2005 and 2010 but had to close after it lost its funding.
Puttnam, who turns 75 this year, doesn't have to dedicate his time to such endeavours. But perhaps his experiences of being plucked from his glittering career as a successful independent producer to be plunged into Hollywood's shark-infested studio waters to run Columbia Pictures, before being unceremoniously fired after two years, drives him to arm against harm.