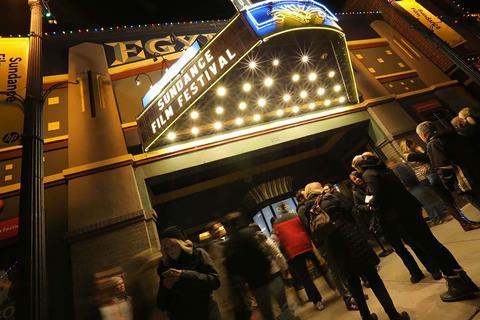 On the eve of the 2021 Sundance Film Festival, Screen spoke to three prominent US buyers to take the pulse of the independent market ahead of the mostly virtual event.
We asked IFC Films' Arianna Bocco, Bleecker Street Media's Kent Sanderson, and RLJE Films Mark Ward what they think of the acquisition titles on offer, which slots they are looking to fill, and how they adapted as distributors to the pandemic last year.
Talking points also touched on which releases worked for the executives in 2020, and where they stand on the viability of theatrical releases today.
Screen's hot list of available Sundance titles looking for distributors will appear this week. Sundance Film Festival runs from January 28-February 3.
Arianna Bocco, president, IFC Films
What do you think of the acquisition titles at Sundance?
In a very general sense, it feels like there are more discovery titles and more arthouse – less of the cast-driven, gala-type films. In general there are fewer titles, but from what we have seen on paper, some very, very strong arthouse films.
What are you looking for? What slots do you need to fill?
We're actively buying. We're continuing to release titles, despite the pandemic, as we did in 2020. We're full-steam ahead and are already scheduled for the most part through early summer, so we're looking at titles for the fall and for 2022. We're looking for everything: documentaries, genre titles, and we're looking for bigger titles.
Will any of this year's slate get theatrical releases?
Absolutely. It will be very dependent upon what kind of a film it is. For instance, we just released No Man's Land [thriller directed by Conor Allyn] on 250 screens, which is amazing. [Sam Pollard's] documentary MLK/FBI is on [around] 79 screens this weekend. Every film will be tailored for what it is, and we anticipate every film will have a theatrical release.
What's happening to asking prices?
It's a little bit of feast or famine. There's a scarcity of films right now because of the lack of production that happened with the pandemic, so finished films have value. I anticipate for some of the more commercial titles that the asking prices will go up. It might be harder or take longer to place some of the more challenging titles because of the pandemic. For bigger commercial titles it's a seller's market, and for the more arthouse titles it's a buyer's market.
Which movies worked for you in the pandemic?
The Rental, Relic, The Wretched, Swallow. We released a film called Hunter Hunter in December, which is doing incredibly well. We had three titles out of Sundance 2020 –Farewell Amor, Relic, and The Nest – and all of them got released, and all of them did well in one form or another.
Did you pivot much in 2020 from theatrical to VoD, and will you continue to do so this year?
The most obvious comment is that we continue to release. We didn't stop, we actually leaned into [the pandemic]. We just pivoted to focusing more on the digital side of it, using the drive-ins on some of the titles like The Rental, Relic and The Wretched to really promote the films and utilising the virtual context for publicity purposes, like premieres and things like that. We had a flexibility that I think a lot of people weren't able to have and I think that benefited us.
The initial plan for The Nest was to go traditional theatrical, which we did, but we just shortened the window. For various reasons, we couldn't hold it because of international. It's dependent upon the film. When we acquire the film we usually have an idea of how we're going to release it but depending on market shifts and changes, we can always adjust.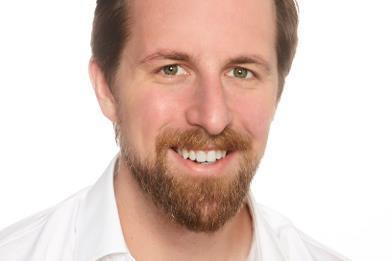 Kent Sanderson, president, acquisitions and ancillary distribution at Bleecker Street Media
What do you think of the acquisition titles at Sundance?
It's a leaner line-up than what we're used to largely because fewer films got made last year. There's plenty of things that we're excited about and there's going to be a wide array of discoveries. There are fewer obvious acquisition targets, but at Sundance I think that some of the best movies are often surprises, so we will have to see. There's a lot of filmmakers we're excited about.
What are you looking for?
Our core audience remains sophisticated adults. If you look at our slate over the course the next year, we have everything from specialised LGBT dramas to an animated documentary that's going into production. The through line is we're a filmmaker-driven company that really aims for a smart audience. We're primarily targeting a theatrical audience first, but obviously, this year, we're changing things up and trying to reach people on a variety of platforms.
What slots do you need to fill?
We're not really in the slots business. We tend to be fairly opportunistic, which is why you see our slate ebb and flow between six and 10 titles a year. We'd rather have one good title than a couple we're not sure about. That said, we have a few things that could be ready for the end of the year and earlier in the year, and if there's an opportunity to find things for the summer or early fall, that would be great… There are two films playing the festival that we're rolling out this year [The World To Come, and Together Together].
Will any of them get theatrical releases?
The answer is all of them will get theatrical. We're releasing Supernova with Colin Firth and Stanley Tucci theatrically on January 29 probably north of 300 screens nationwide, followed by a VoD roll-out 18 days later on February 16.
What's happening to asking prices?
Totally dynamic. If somebody wants to go out and believe they have the goods to create a bidding war among streamers, then the asking prices and expectations are on a very different level. Otherwise it's somewhat of a status quo. I don't feel like we've been backed into having to wildly overpay for movies, but you see examples of people going crazy for very specific movies, like Malcolm & Marie [which Netflix bought]. I'm hearing already some pre-emptive things happening on Sundance titles at very aggressive levels, but it's not like that's going to be an across-the-board phenomenon. It's going to be these very specific titles. The streamer marketplace is going to be what it's going to be while all these streaming companies build themselves up, but I think the rest of the market is fairly straightforward.
What movies worked for you in the pandemic?
It's tough to gauge because all of them were so different and they were all released differently. The metric of success for a PVoD release which is still in progress is going to be different than it is for a short theatrical window. Every movie we released during the pandemic I would consider a success. Audiences really loved the movies and hopefully we can continue finding the right path forward during what is hopefully the third and final act of this thing we're all going through.
Did you pivot much in 2020 from theatrical to VoD, and will you continue to do so this year?
We did nothing but pivot last year, so much that every film we released had a different release strategy. We released Military Wives in May as a simultaneous drive-in, theatrical, Hulu and VoD release. Then we did The Secrets We Keep with Noomi Rapace and Joel Kinnaman that had a 400-screen theatrical release and then VoD, and DVD 30 days later. We did [Sundance 2020 acquisition] Save Yourselves!, which I think it was 380 screens and had a four-day window to VoD and DVD and Blu-ray. And then we did Wild Mountain Time in December, which was simultaneous theatrical on about 400 screens and PVoD at the $19.99 price that studios have been rolling out.
The pandemic got everyone to really take a step back and try to build the right release strategy for the time around each individual movie, which is how we looked at it. I don't think that a cookie cutter approach works during normal times, and it doesn't work during Covid times. We really believe in building everything from the window to the price point, everything around each individual movie. The more you try things, the more you learn… All that said, I'll be very excited to have your more traditional theatrical releases again, when the time comes.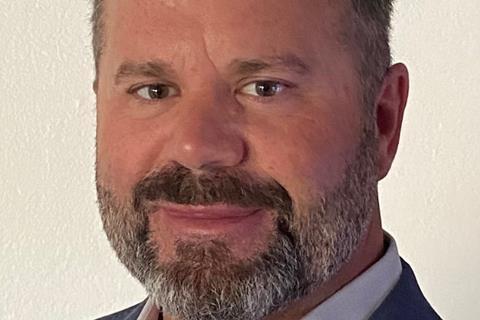 Mark Ward, RLJE Films chief acquisitions officer
What do you think of the acquisition titles at Sundance?
I'm excited to see any new films. It's unfortunate we can't be there in person at The Library at midnight, where, we saw Mandy [which RLJE acquired]. We're adapting. It's an asterisk year for all of us, but we're excited for the movies that work for us – obviously genre and the Midnight section, but also other sections. There's definitely a hit list for us, and we'll see what happens.
What are you looking for?
We like to find very audience-accessible content for everyone, for every bucket from the iTunes audience to streaming audience to the Walmart audience. That usually entails genre, or star-driven stuff. That's been our MO for the last five or six years. And we continue to do that. We lean a little bit towards the genre side, although we've done non-genre stuff too.
What slots do you need to fill?
We're looking for Q3, Q4.
How many films do you release each year?
Theatrically, we try to do 15-18 RLJE acquisitions. We do other stuff with our partners like Shudder [AMC Networks stablemate].
So you're a firm believer in theatrical?
Absolutely. We've always believed in theatrical just as we've always believed in digital and VoD. We had a movie come out last Friday, Psycho Goreman, which we did with [AMC Networks stablemate] Shudder and we're going to theatres with it along with digital DVD. We absolutely believe while the huge studio movies aren't out we're filling those slots. We've never not done that and will continue to do so once everyone's back.
What's happening to asking prices?
Actually, I think it's sometimes a little bit more. There's not a plethora of product out there that there normally would be, but with the streamers coming in and paying pretty bucks, we're an alternative to that. Obviously we will be on streaming at some point, but I've not seen prices go down at all.
Which movies worked for you in the pandemic?
Colour Out Of Space, and obviously Tax Collector was massive for us. We did very well with Bryan Bertino's [The Strangers] Dark And The Wicked in November. Genre works. We just came out with Archenemy with Joe Manganiello, who really promoted it for us as if it was on 3,000 screens.
Did you pivot much in 2020 from theatrical to VoD, and will you continue to do so this year?
We pivoted a little bit. Early in the year we did Colour Out Of Space and we had that 30-day theatrical-only window. So as much as we did very well with that, we obviously pivoted to the non-30-day window on a lot of our titles like Tax Collector, The Dark And The Wicked, The Sprees. All of those got theatricals… whether it was 10 screens or up to about 300. Every release we did in the day-and-date model absolutely got a theatrical.
So do you tend to go day-and-date or exclusive theatrical first?
It really depends on the title. We welcome the 30-day window. Color Out Of Space did very well in that window. We're open to any kind of release pattern, whether it's shorter than that or longer than that. We'll see when the world opens back up, but while the world is not like that, we're still trying to book those theatres that are open and give the consumers a choice for any content out there that's not on your TV screen.