With China's local film industry booming, the US studios are finding it difficult to gain a foothold in local-language production, while a few persistent indies are making inroads.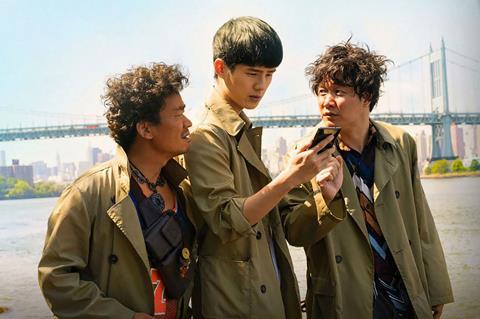 Three to four years ago, as Chinese box-office growth was starting to hit warp speed, the US studios made a string of splashy announcements about local-language production initiatives in China.
In 2015, Warner Bros established Beijing-based Flagship Entertainment with Li Ruigang's China Media Capital (CMC) to produce a slate of Chinese-language films, as well as $150m English-language action title The Meg. Around the same time, Fox lost Sanford Panitch, founding president of Fox International Productions (FIP), who moved to a similar role at Sony, but appointed distribution veteran Tomas Jegeus to oversee local-language production, including in China. Universal also started hiring executives to explore this space in Beijing.
Disney was also ramping up a slate of Chinese productions, with partners including Shanghai Media Group and Taiwan's Wudi Pictures. There was also DreamWorks Animation's joint venture with CMC, Oriental DreamWorks, established with much fanfare in 2012.
Cut to early 2018 — when China has just scored the world's biggest ever monthly box office with $1.6bn (RMB10bn) in February — and there's little to show for the US studios' previous enthusiasm. While The Meg is scheduled for release in August, Flagship has only invested in a handful of Chinese movies, none of which have set the local box office on fire, and is beset by rumours that its joint venture partner CMC has pulled back from film financing.
Disney has halted Chinese-language production after the flop last summer of The Dreaming Man, a remake of 1995 romcom While You Were Sleeping starring Chen Bolin. Fox shuttered FIP late last year and Jegeus was moved back into the main studio. Sony continues to develop and acquire Chinese-language productions but has recently been more active in India and Japan, and Universal's local production executives have mostly left the studio.
More recently, Universal's parent company, NBC Universal, divested itself of the stake it inherited in Oriental DreamWorks following its acquisition of DreamWorks Animation, selling the 45% it didn't already own to CMC.
So what is it about Chinese production that is so difficult for the world's biggest movie-making machines to get a handle on? On one level, it's a good old-fashioned culture clash between the risk-averse, highly regulated US studios and the Chinese film industry's more freewheeling, entrepreneurial filmmaking style. When it comes to overseas production, the US studios need to consider issues such as tax, currency remittance and compliance with the US's anti-corruption legislation, the Foreign Corrupt Practices Act, long before they even get to worrying about creative control.
But these are also factors in other territories, and the US studios are currently much more active in other Asian and international markets. Warner Bros has long been producing Japanese films and scored a Korean hit with Age Of Shadows. Fox also scored in South Korea with The Wailing, recently wrapped Indonesian co-production 212 Warrior and is active in India through Fox Star Studios. Sony, too, recently had hits with Pad Man in India, Psychic Kusuo in Japan and a record-breaking opening weekend for Oleg Trofim's Ice in Russia. If the studios are gaining so much traction in other markets, they are obviously facing distinct obstacles in China.
Mature market
In some ways, the huge success of this year's crop of Chinese New Year films and the difficulties foreign companies face engaging in local production are not entirely unrelated. Chinese studios are positioning themselves as financiers and co-producers of Hollywood films, but when it comes to projects they're producing themselves back home they don't really need foreign investment. "They're happy to access our know-how and international muscle but, when we've mentioned having skin in the game in terms of local box office, they didn't need our money so why share the pot?" said one US-based executive with experience in China who asked not to be named.
Even when US studios develop projects themselves from the ground up, they face an intensely competitive environment for sourcing directors, writers and acting talent. There's also the problem of hiring and retaining local development and production executives. While the US studios have worked hard to find the right people on the ground, the Chinese studios can just pay more and are more obviously committed to local production over the long run.
Panitch, promoted last year to president of Columbia Pictures but still working on a Chinese-language slate with local executive Carrie Wong, says it helps if you stop thinking about China as a developing market. "China has grown so quickly that you can't treat it as a brand new market any more. In its own way and its own timeline, it's actually already matured."
Of course, competition for talent is not just a Chinese phenomenon — the rise of television and streaming platforms has made securing talent much more competitive on a global level — but China is the only market outside the US where three films can each gross more than $360m over a holiday period. "It's a very vibrant market, so you have to wait 18 months for a big star to become available," says Panitch. "But then you have to wait 18 months for [a star like] Dwayne Johnson to become available [for a US project].
"If you think of China as a mature market, then of course you have to wait for the right directors and stars."
Indie approach
Meanwhile, some fleet-footed indies are starting to make headway in Chinese production — but not without years of plugging away at the market. Among the most successful is Australia's Village Roadshow, which last year joined forces with Beijing-based Perfect World and US talent agency WME to form Chinese production venture Perfect Village Entertainment. Its upcoming slate includes Zhang Yimou's Shadow, cyber-hacker thriller Reborn and a Hong Kong project to be announced at Filmart.
An online gaming and TV production giant, Perfect World is also growing its distribution team, owns a cinema chain and has a slate financing deal with Universal for English-language pictures. "It's a whole different concept. We're not just a satellite or outpost of a foreign company. Perfect World, a strong content creator in its own right, is the majority shareholder of Perfect Village, so we're now part of the Perfect World family," says Perfect Village president and CEO Ellen Eliasoph.
Eliasoph says this structure — her team works out of the Perfect World offices in Beijing — helps to enable a creator-friendly environment. "Domestic content creators like Perfect World understand the need for flexibility to seize opportunities before someone else does and work at 'China speed'," she adds. "While we're operating in accordance with rules and procedures, we appreciate the company's entrepreneurial spirit and willingness to try new things, which are essential if you want to keep up with China's rapidly evolving film industry."
SK Global's international division Ivanhoe Pictures recently changed course in China, where it had previously invested into a few projects, deciding to establish its own production team under former Fortissimo and Jet Tone Films executive Winnie Lau. Appointed head of Asia production and distribution, Lau is building a Beijing-based team to produce a slate of Chinese-language projects, working in tandem with local production companies.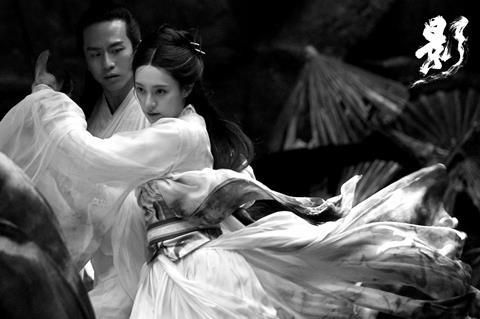 The US-based company — which through its Los Angeles team is producing an English-language adaptation of Kevin Kwan's novel Crazy Rich Asians with Warner Bros — is aiming to get two Chinese-language projects into production by the end of the year. "We've struggled for several years trying to impute a particular methodology [in China], and finally had more success in becoming a support mechanism, allowing our local team to create a strong Chinese apparatus," says SK Global president John Penotti.
Lau agrees with Panitch on how the China market has matured, not just in terms of infrastructure but also the audience, which is demanding better quality and more diverse films. "You saw it last year with two documentaries making a mark at the box office unexpectedly," Lau says. "Filmmakers are becoming more confident and trying different genres, and even exhibitors are becoming more open-minded about what they'll book."
Meanwhile, most of the US studios insist they have not given up entirely on Chinese production. Warner Bros says it remains committed and Fox is assessing opportunities through its local distribution offices. They are also keeping their hand in with local producers by picking up Chinese films to distribute overseas. Sony recently took some territories on Monster Hunt 2 and Warner Bros distributed Detective Chinatown 2 in North America.
They will, however, remain cautious until China's white-hot production sector starts to cool down. The message seems to be that if you want to get involved in Chinese-language production, at least within China, you need to make a major commitment in terms of investment, people, developing a slate and building relationships with local talent and partners. More importantly, if you want the best people and projects, you have to prove that you're in it for the long haul.