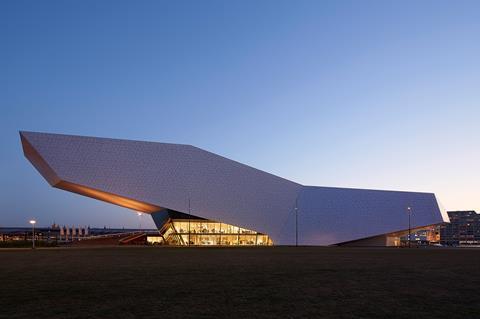 How do film museums and cinematheques maintain their excellence while ensuring they're accessible to as wide a range of audiences as possible? This was the question pondered by delegates at 'Let's Zak', a panel discussion held during Filmfest Hamburg this week.
Hamburg's own Kinemathek is exploring the idea of setting up a new, internationally-facing "cinema of the future," the Centre of Audiovisual Cultures Hamburg (ZAK), and Mila Schlingemann, head of programming at the Eye Filmuseum in Amsterdam, and Angela Seidel, director of Germany's Cinémathèque Leipzig, were on hand to offer their advice and observations about the path ZAK should take.
"We talk a lot about inclusion and diversity in the cultural sector," Schlingmann stated as she addressed multiple issues ranging from wheelchair access to ticket prices, from location to the cost of coffee and sandwiches, from subtitles to programming choices, from the age of visitors to their ethnicity and gender.
With a new cinematheque, she suggested, it all starts with architectural choices. You need to make the building easy to access. "It sounds very obvious but it doesn't happen everywhere," the Eye executive noted.
It is nine years since the Eye building opened in 2012. Located on the other side of the river from Amsterdam's Centraal Station, it is, in the words of Schlingmann, a building with "a very cinematic feel. Sometimes, we compare it to a sci-fi bird. It's a very sci-fi looking building, completely white, very modern, with beautiful architecture."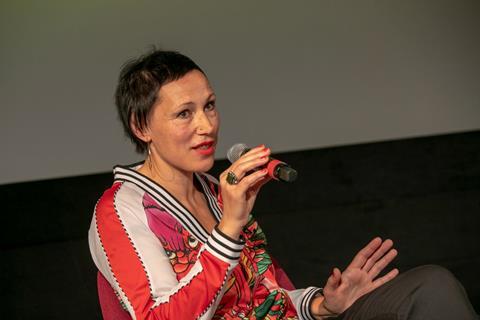 The building was designed at a cost of $50m by Austrian architects, Delugan Meissl. It has exhibition spaces as well as several screening rooms, all of different sizes. The venue can host everything from dance performances to VR shows. It also has its own 70mm projector in its biggest screening room to cater for works by directors like Quentin Tarantino and Christopher Nolan.
"Another thing is that we offer most Dutch films with English subtitles," said Schlingemann. "We are also working with different systems like Earcatch and Subcatch so blind people can hear what is happening and for deaf people the other way round."
Schlingmann warned the only way cinematheques can address the fast-changing concerns of younger audiences is "to change your organisation from within, and that is a very difficult one…you have a lot of people working at the institutions who have a lot of knowledge, who are very experienced and have their own specialisms. In my view, you don't want to replace these people with young people but there should be a way of more interaction between those two groups."
To bridge the gap between generations, Eye Filmmuseum is launching a new scheme next year for 'Programmers of the Future'. The aim of the initiative, which had funding for three years, is to train up future programmers while also enabling experienced staff members to get "back from the younger generation new perspectives and a new way of looking at the world which is very hard for us to see."
Seidel, meanwhile, emphasised the importance of "authenticity" and credibility. "We have to set the right themes…the audience has to feel that we want to reach them."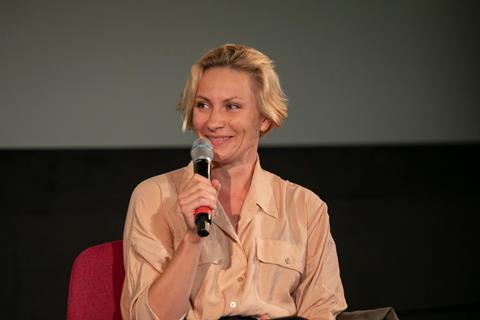 She also pointed to Leipzig's success in drawing youthful visitors. "We are very glad of this fact…half of our audience is under 30 years. They're young people, especially students and politically engaged [viewers]. They come to us because of our special programming and they trust in our work."
The EYE Filmmuseum, which has a programming team of 10 people, holds up 20 screenings each day in its different auditoriums alongside its exhibitions and other events. It offers Dutch cinema goers everything from new arthouse releases to treasures from the archive. Schlingmann said that ticket prices were the same as in commercial arthouse cinemas but acknowledged that food and drink are more expensive.
"When it comes to having a cup of coffee or especially having dinner, the venue] is targeted to a more well-off audience," she said.
And she had a warning for those behind the new Hamburg venture. "If you want to be a more inclusive place, changing your programming won't do. It has to be the whole package that has to change. It really is a challenge to be there for everyone while trying to hold onto a specific artistic profile also."
The issues Schlingmann raised affect cinematheques everywhere and will clearly be important to the future of Zak. Such organisations depend on public funding. Being available to everyone is part of their remit. That is why "the price of a sandwich" or the positioning of ramps and lifts for wheelchair users are crucial matters. They can be as important as the choice of films to achieving the elusive goal of full accessibility.