Shutting down production two-thirds of the way through due to an international health crisis would be a nightmare for most first-time feature directors. Reggie Yates is seeing the positives of the enforced break on Pirates.
"I recognise how lucky I am being in this gap between quarantine and whatever life will be after it," he says, speaking to Screen two weeks after filming ceased, with 16 of 24 shooting days completed. "I'm able to do what no first-time director gets to do, which is stop mid-production, look at my rushes and go, 'Hang on, what am I missing? What can I change?'."
The time has not been wasted; Yates has worked with editor Ash White to cut more than 60 minutes of the film already.
Produced by Hillbilly Films with BBC Films and the BFI also on board, Pirates developed slowly over several years, and then suddenly all at once. It follows three friends driving from North to South London on New Year's Eve 1999, in search of tickets to the hottest party in town.
It is partly inspired by his admiration for La Haine, Mathieu Kassovitz's 1995 black-and-white drama set in a Paris banlieue which Yates first saw aged 14.
"With that story, Mathieu Kassovitz made a world that was similar to my own – kids from all different backgrounds living in council blocks, a certain age with a certain attitude, demeanour, a certain love for the culture. He made it cinematic. I hadn't seen my world cinematic up until that point."
Yates' film adds a comic edge and celebrates the city in which he was born and still calls home. "The version of London I have is warm and can be fun and full of music and life and culture."
Having been acting since he was eight, he is well-versed in many parts of the entertainment industry. Yates has worked extensively as a presenter on television and radio, reaching mainstream TV audiences as one of the last presenters of weekly chart anthology programme Top Of The Pops, which finished its four-decade run in 2006.
He has fronted multiple documentary series for the BBC including Reggie Yates' Extreme UK. More recently he has moved into directing; his four short films to date count Daniel Kaluuya, Tosin Cole and Jessica Hynes among their cast.
Warp speed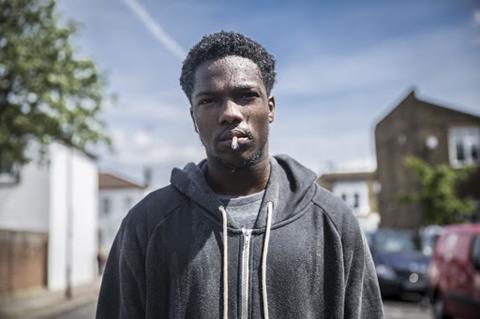 It was on the third of these, 2015's BBC-funded Shelter, that he first collaborated with Polly Leys and Kate Norrish's Hillbilly Films.
This led to BBC Films adding Pirates to their development slate. The arrival of a new team there in 2017, led by Rose Garnett, really got Yates's debut feature moving.
"Rose was very clear about what she wanted and how she wanted to do it," he says. "It's happened at warp speed because she's amazing."
Yates believes his diverse career has "massively" informed his directing style.
"As an actor, you learn a hell of a lot about what a director can and should be. I've worked with directors that don't speak to anybody, and I've worked with directors that get drunk at lunchtime.
"The best directors are aware that even though they have final say, it's collaborative. Listening to my actors when things didn't feel right in rehearsal, giving them license to make the characters their own was a huge part."
Even the most experienced directors, however, would not have been prepared for the situation he faced from the end of February and beginning of March. He can't put a date on when he first heard the term 'coronavirus', "but I was aware of it quite early on. We have a lot of Italians on our team; I knew it was only a matter of time before it started to affect us here in the UK."
Pirates is especially unique as it started shooting on February 24, prior to any social restrictions in the UK, and was able to continue through the early spread of the virus. Yates says a lack of clear messaging from on high meant they just kept going.
"Nothing had been announced in terms of the appropriate way to manage the situation," he says. "There were no guidelines in place. So we were literally playing it by ear. We were being very respectful of anybody and everybody that felt concerned. The minute it made sense to stop, we did."
The director is entirely confident that when that decision came, "it was the right thing to do."
"Ensuring that people are safe and felt secure was the most important thing," he says. Yates and his loved ones are all in good health. "I'm very thankful and realise how lucky I am because there are a lot of people who are dealing with a lot more than I'm having to right now."
His producers are currently handling the logistics of the shutdown and how best to support the cast and crew during this time.
As for a potential restart, he is hesitant to talk specifics. "At this stage, everybody is waiting for some sort of indication as to how we move forward as an industry because the entire industry is on pause. Anybody in film or TV that says when we're going to be back and what the parameters for that will be is lying."
That doesn't dampen his enthusiasm to get back to it. "Based on the conversations I've had, we will be back," he says. "Just like everyone else, it's just being patient."
Yates is as aware as anyone of the short-term changes the pandemic has brought about but also finds a positive perspective. "We all, not being able to work, realised how much what we do for a living matters to us," he says.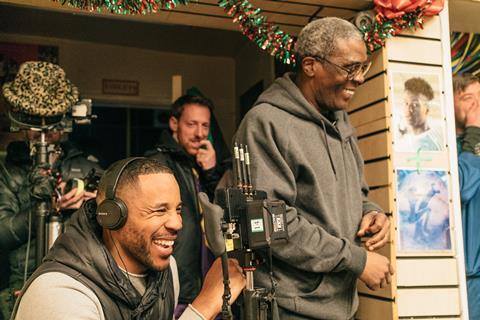 "To do something that you care about and that you're proud of isn't something that is afforded to everybody's career choice. I want to go back to work – not because I'm desperate to pay my bills, I want to go back to work because I like work!"
Back to work
A prodigious output is further evidence of this. He has used the slowdown of the last few weeks to write three new screenplays – two for TV and one for film.
Also upcoming is Make Me Famous, a 60-minute drama Yates wrote about the consequences of fast fame on reality TV contestants and their close friends and family. The cast was announced last week, and it will screen on online channel BBC Three at an as-yet-unannounced date.
With several figures from the UK reality TV realm having taken their own lives in recent years – including Caroline Flack, presenter of ITV's Love Island, in February – Yates is looking to engage with a topical subject without preaching.
"In my documentaries, I made a concerted effort to ensure that films ended with a conversation starter," he says. "That's what Make Me Famous is doing; we're not speaking at people, we're presenting a version of the truth and lots of reasons as to why that truth exists in our real world. Hopefully, people will have conversations about the part that they play in it."
Lack of representation across the industry is another contemporary issue on which he wants grater focus. He brought in Shaheen Baig to cast Pirates as "she's brilliant at finding talented young people that don't get a shot… going to places that don't normally get looked into to find talent."
Together they found rising actors Elliot Edusah, Jordan Peters and Reda Elazouar to lead the film. Yates is keen for the diversity conversation to look beyond big stars. "There are people who are doing incredible work on stage that are getting given opportunities in things like Pirates and January 22nd [an upcoming BBC/HBO series written by and starring Michaela Coel]."
"I take on the responsibility of being part of that change and part of the movement in the right direction."
A strong rapport with cast and crew has been his favourite part of the Pirates experience so far. "Whenever we're turning our cameras around, we've got the biggest speakers in the world playing the wickedest tunes and everyone's having a dance. I never realised that my sound man and my gaffer had such amazing moves! We're on a WhatsApp group now, we talk every day. I genuinely love them. I wish that we were still shooting, but we'll get back to it."
In this unprecedented situation, Yates is defiantly staying bright and looking forward.