Long considered the poor relation to cinema in France, the country's TV drama scene is sizzling as boundaries break down amid a content boom.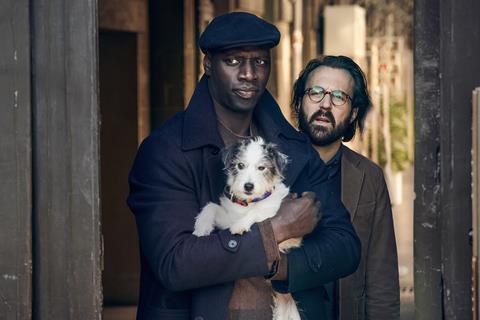 When French TV drama writer David Elkaim was a student in the screen­writing department of France's celebrated film school La Fémis in the mid-1990s, he asked permission to write a series bible rather than develop a feature film screenplay, as was the norm for the course.
"I was the first student to make such a request, but working in TV was seen as shameful at the time," he recounts. "I was rapped on the knuckles and told, 'David, you're not going to do that, it's TV. Look at your classmates, they're all writing feature screenplays.'"
Twenty-five years later, Elkaim is head of La Fémis' TV series development course with fellow writer Vincent Poymiro and producer and writer/creator Xavier Matthieu. It takes five to nine students a year with the ambition of nurturing writer/creators capable of inserting themselves into existing series or developing their own projects.
In another sign of changing French attitudes to TV drama, all students at La Fémis, whatever their department, are now offered the opportunity in their third year to develop a series pilot project, which is then presented to TV professionals and further developed through an exchange programme with Columbia University School of the Arts in New York. La Fémis has also created TV courses for experienced film professionals.
"We are not trying to impose TV on cinema students; the aim is to foster exchange," says La Fémis director general Nathalie Coste Cerdan, citing a raft of cinema directing and screenwriting alumni who have gone on to work in TV in recent years — Rebecca Zlotowski (Savages), Audrey Fouché (Borgia, The Returned), Deniz Gamze Ergüven (The Handmaid's Tale) and Claude Le Pape (Hippocrate).
Outside of their roles at La Fémis, Elkaim and Poymiro have recently taken co-head writer credits on En Thérapie, the French remake of Nir Bergman's hit Israeli show In Treatment, spearheaded by Intouchables directors Eric Toledano and Olivier Nakache. Transposed to the aftermath of the 2015 Paris terror attacks, it drew a record 40 million playback views for Arte in less than a month this spring.
They are also collaborating with Matthieu, who is producing their upcoming French-language adaptation of US writer Harlan Coben's thriller Gone For Good for Netflix. The five-part series, starring Finnegan Oldfield, Nicolas Duvauchelle, Guillaume Gouix and Garance Marillier, and directed by Juan Carlos Medina, is due out later this year.
Working under the banner of Calt Studio, Matthieu's credits also include Arte's hit crime series Moloch. Olivier Gourmet plays a psychiatrist who teams up with a reporter (Marine Vacth) to investigate a series of mysterious deaths by immolation in a seaside town. It was recently acquired by Disney+ for France, Danish broadcaster DR and AMC Networks' Sundance Now for the UK, US and Canada.
Global success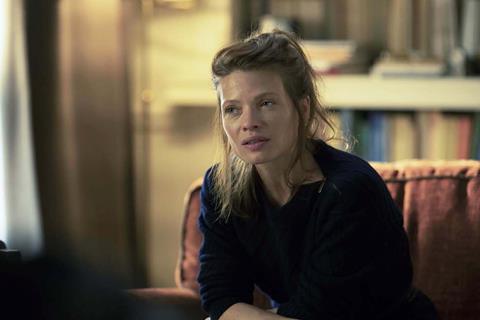 Launched in North America on June 10, Moloch joins a growing wave of French TV drama pursuing an international career, following in the wake of recent global hits such as talent agency comedy Call My Agent! and gentleman burglar caper Lupin, starring Omar Sy.
"This is just the beginning," says Lionel Uzan, co-founder and group CEO at Federation Entertainment. The Paris-based pan-European production and sales house was behind early international French TV export The Bureau as well as Netflix's first foray into a French-language series Marseille, and sells En Thérapie. Uzan suggests the global content explosion — sparked by the proliferation of channels and platforms at home and abroad over the past decade and the resulting openness to foreign-language content — has liberated professionals working in the French TV drama scene, as elsewhere.
"There has been a widening of editorial lines. There is more scope for historical dramas, fantasy, horror and comedy, which there wasn't a lot of here before, alongside popular genres such as police procedurals and crime thrillers," he says. "They now have a bigger market to tap into and it's easier to move between platforms and channels — before it was very partitioned. It's like they've been stuck in a narrow tunnel and now the sky is their limit. This has raised ambitions and competition, and quality has risen too."
These developments have encouraged Federation Entertainment to step up its commitment to local productions, while continuing to produce and sell English-language shows and foreign-language fare from other hot drama territories such as the Nordics and Israel.
The company recently announced comic-book adaptation Lucky Luke, starring Michaël Youn (Divorce Club) and aimed at "a platform release and local audiences", and Dan Franck and Jérome Salle's adaptation of Alexandre Dumas' The Count Of Monte Cristo, which has strong international potential.
Pioneering commissions
Uzan cites Canal+ as "a precursor" and continuing major player in the rising drama scene. Its pioneering commission of originals from the mid-2000s, under longtime director of drama Fabrice de la Patelliere, kicked off with hits such as Spiral and Braquo. Netflix has also been "an accelerator", and has piled into French-language series since opening its Paris hub in early 2020. Aside from Lupin, which was produced by Gaumont Television, the streamer's other local series commissions span comedy drama Family Business, teen fantasy tale Mortels and twenty­something dating comedy The Hook Up Plan. Upcoming shows include Funny, the new show by Call My Agent! creator Fanny Herrero.
"We shouldn't forget Arte, which has also pushed the boundaries," adds Uzan, "while the traditional broadcasters are also taking risks."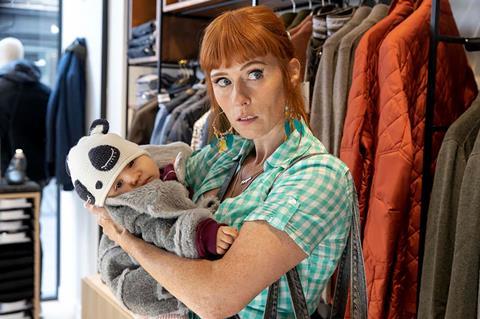 A gamechanger for France Televisions has been the creation of The Alliance, the pan-Euro­pean co-production partnership with Germany's ZDF and Italy's Rai, which has enabled it to spearhead ambitious shows such as Germinal. TF1 has upped its game with big-budget productions including historical drama The Bonfire Of Destiny and quirky eight-episode police procedural HPI. Starring Audrey Fleurot (Spiral) as a cleaning woman turned detective, HPI drew more than 10 million viewers per episode when it aired this spring and is on the radar of international buyers.
"It has got all the elements of a classic procedural that linear broadcasters love, but there is also a lot of humour mixed with the strong criminal story­line," says Leona Connell, who took up the role of EVP distribution at TF1 parent company Newen Connect last year, after nearly a decade selling English-language fare for Sky Vision and NBCUniversal.
HPI is just one example of TF1 being more adventurous in its programming, she says, also citing its foray into event-style mini­series with six-part crime drama La Promesse from Spiral show­runner Anne Landois. "That was quite a departure for TF1 and there is a place for this sort of event mini­series in international schedules," adds Connell.
Back at La Fémis, Elkaim, Poymiro and Matthieu say there is still much work before the French drama scene can match that of the Anglo-Saxon world. "We don't want to simply transpose the aesthetics and showrunner figure of the US model here, or expand the aesthetics of French television that have existed for the past 40 years," says Poymiro. "We want to draw on the lessons of what has been done with TV dramaturgy in the Anglo-Saxon world over the last 25 years and adapt it to the French ecosystem to create something new."
The trio suggest, however, that the legacy of France's strong cinema culture could be holding back its drama sector. "There remains this idea of the creator as an inspired demiurge, who is responsible for everything, like a painter with his brush or the poet [with] his poem," says Poymiro. "It's seen as a solitary pursuit, but making a series is a collective work."
For the French drama sector to continue its recent ascent, he adds, its creatives need to ditch their egos while the whole sector embraces an "industrial" style of series production that does not encroach on the quality and originality of the end result.
"What we're trying to instil in our students is how they can contribute to every stage of the manufacturing chain, efficiently and in a way that optimises resources, with a true industrial vision that does not sacrifice the content," says Poymiro.