As technological advances chip away at the entertainment industry's inherent inefficiencies, experts in the field have coalesced around one buzzy development they believe will become a game-changer: blockchain.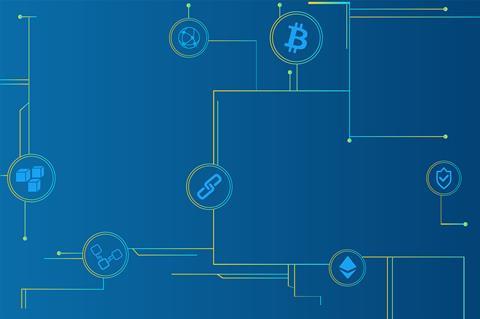 The blockchain, a decentralised digital ledger that offers a way to verify and record transactions over a secure, encrypted platform, will, say early adopters, deliver much-needed transparency to all types of businesses. Now, a number of parties in the film industry, with its intricate deal structures and often-antiquated reporting systems, are exploring potential applications.
New York-based SingularDTV has been using decentralised apps to help filmmakers raise production money and then develop and distribute their content. The underlying blockchain mechanism lends itself to these tasks by tracking the various transactions involved and offering a transparent ledger to the involved parties.
London and New York-based Big Couch uses its proprietary FilmChain collection service, which is based on the blockchain and allows content creators to trace transactions, automatically split payments and analyse recoupment data. Meanwhile, Swedish start-up Cinezen Blockchained Entertainment and Slate Entertainment Group (SEG), a freshly minted company from the US, are lining up blockchain VoD or so-called BVoD platforms.
In each case, the parties see blockchain as a new paradigm for conducting business in the industry that will introduce greater transparency across a secure digital mechanism.
Sales agents
Screen International recently reported that several sales agents, including Celsius in the UK and Denmark's LevelK, have signed on to Cinezen's VoD service. Cinezen uses a blockchain protocol known as Ethereum that allows customers to carry out functions such as royalty reporting and invoicing in a safe and transparent manner. Revenue payments are executed in tradable cryptocurrency from the end user to the rights holder. Cinezen hopes to have thousands of titles on its service by Cannes with plans for a fourth-quarter launch.
SEG has developed a multi-layer ecosystem powered by blockchain technology and driven by a cryptocurrency designed for mainstream adoption. Its decentralised streaming platform Binge offers the same facility. Chief executive Michael Moyal says this will be one of several features that could give established platforms like Netflix, Amazon Prime Video and Hulu a run for their money.
Unlike those services, investors, financiers and producers of content that play on Binge will be able to access behavioural analytics in real-time to see who is watching their content and understand what works, when and where on a piece of content. The company claims its Binge model of complete transparency will become an entertainment industry first, providing valuable data to help creators produce better content.
"We will be aggressively acquiring content over the next 12 months," Moyal says, adding that Binge will be at Cannes, liaising on acquisitions with strategic partner XYZ Films, whose co-founder Nate Bolotin sits on the SEG board. The goal will be to buy global rights and pay minimum guarantees up front and — in another differentiator from Netflix — offer back-end participation.
Further, the decentralised nature of the platform means there will be no geoblocking — so viewers can log in and finish a show wherever they are in the world. SEG plans to launch Binge within the next 12 months and will operate it on a transactional and subscription model. Customers will be encouraged to use a digital wallet with Slate cryptocurrency that reads the ledger tracking the use of the currency, although traditional credit cards will be accepted.
Speeding up industry evolution
Binge will fall under the umbrella of SEG's blockchain media storage and delivery protocol that operates alongside a ticketing application called Slatix, a feature-rich application offering unique rewards and incentives. SEG wants to facilitate a wide range of transactional services to disrupt the entertainment industry using a blend of technology and integrity.
"People who are looking for ways to find new solutions to financing and distribution see blockchain as the future," says Bolotin. "It provides openness and transparency in terms of the consumer data and respective earnings to both the licensor and its investors."
XYZ is producing Ruairi Robinson's sci-fi anthology New Frontiers alongside Ground Control and the project is being financed by SingularDTV through a tokenised economy, which is to say the latter is approaching cryptocurrency investors to pre-buy tokens sold at a pre-set price that represent a share of the pot. As faith in the project grows, the value of the tokens goes up.
"You're creating an investment vehicle and allowing consumers to be part-owners," Bolotin says. "We went in that direction because we believe today it's incredibly difficult to raise money for a movie like this without a big theatrical release commitment in the US. This becomes a new way you can circumvent distributors around the world by going directly to the consumer."
"In the last four or five years, at most of the film markets, a conversation we've heard a lot has been with this changing landscape of VoD and the lack of resources that are starting to be apparent to distributors; the power lies in the ability to control and distribute your IP and this is what the blockchain provides at the very basic level," says Kim Jackson, co-founder and president of entertainment of SingularDTV.
About 18 months ago the company raised capital through a Token Generation Event (TGE), an Initial Coin Offering (ICO) to build a platform where content creators can use proprietary apps to develop, shoot and distribute their work, as well as track revenue and rights management — areas that often become convoluted.
The role of the middleman in Hollywood, in particular the sales agent, has come under scrutiny in recent years. The blockchain looks like it could be about to speed up the evolutionary process, yet SingularDTV vice president of entertainment finance and development Daniel Hyman — a former sales agent himself — says the goal is not to eliminate intermediaries.
"They all serve important roles," Hyman says. "The distributor has an extremely important function, and the sales agents, the agents, the marketing teams, the PR… We're not cutting them out: we're sort of streamlining the process and by doing that it allows filmmakers and distributors and viewers and customers alike to share in that transparent, immediate knowledge of how goods and money are being exchanged."
"The big challenge for us is adoption," says Irina Albita, who co-founded Big Couch with Maria Tanjala in 2014. "The technology is there and sounds great for geeks like us, but maybe not to a 65-year-old producer. We don't want to change behaviour too much… As with any new technology, it can scare people off. But blockchain just automates and improves the inner workings of something that they have done all along and will continue to do."
Like SingularDTV, Big Couch operates on the Ethereum blockchain. Among other services, Albita and Tanjala deploy FilmChain's mechanism to ensure fair and timely compensation for all content creators. "There's no other industry out there where reporting systems and visibility on how your investment is doing at any given time is only on an annual or semi-annual basis," Albita says. "What will have a huge impact on the industry is to create a real-time experience to monitor where your investment or your project is at."
The company also championed the 'crewfunding' model (which so far has nothing to do with blockchain), whereby a production's crew defer a portion of their up-front rate and receive profit participation. Big Couch claims this enables it to save up to 20% on budgets. To date, the company has backed seven films, including Tell It To The Bees starring Anna Paquin and Icelandic drama The Deposit.
SingularDTV also produces original content and has lined up Trust Machine by Alex Winter about cryptocurrency and blockchain that is in post-production now, and The Happy Worker by director Duwayne Dunham on which David Lynch serves as executive producer. SingularDTV and its film and music projects found their supporters by launching tokens.
New ambitions
Blockchain is attracting plenty of curious minds with the financial wherewithal to mount ambitious plans. Former Worldview Entertainment founder Christopher Woodrow is launching blockchain-based token MovieCoin and wants to raise $100m through an ICO to fund a slate of features.
Hollywood's early adopters counsel caution over the Bitcoin gold rush and the volatility that comes from the surrounding hype and lack of regulation. "Companies like ours that are building real applications under the utility of tokenomics are very different from the ICOs that are giving blockchain technology a bad name," Jackson says. "The media seems to be focused on this and they're missing a big story of the value of blockchain technology around the world. There are so many applications being built, not just in entertainment."
As Hyman puts it: "We're not hailing ourselves as a currency. We're an application. We don't want to be the next dollar; we want to be the mechanics behind a more efficient digital distribution of entertainment."
WHAT IS BLOCKCHAIN?
A blockchain is a digital ledger or database of transactions that is duplicated across a peer-to-peer network of computers.
Because the ledger is distributed and therefore decentralised, no single entity can control it. As each transaction or update to the ledger takes place, evidence is copied across the network to each holder of the ledger, which makes the mechanism transparent.
Each transaction is validated by the network and creates a block. These blocks are connected by a chain. The blockchain is coded in such a way that it is irreversible, so a user cannot undo a transaction. It is also protected from outside interference by cryptography.
The blockchain can be programmed. Smart contracts use the underlying technology to automate tasks on the fulfilment of certain conditions. Cryptocurrencies such as Bitcoin, Ether and Litecoin use the blockchain protocol to determine what amount of money is being transferred between parties and when. The value of the currency is determined by several technical factors as well as its scarcity, utility and value assigned by a number of exchanges.
Some say the blockchain was created nearly 20 years ago as a time-stamp for digital documents. In 2009, an unknown entity called Satoshi Nakamoto created Bitcoin using blockchain.
As a foundational technology, blockchain can be used to track business transactions or assets.
Adopters argue the technology could revolutionise the way we work, given that it can lend transparency to any industry or type of digital behaviour involving a database and transactions. In the film industry, this could be applied to digital rights management, tracking royalties and bringing down production costs on visual effects by distributing across the blockchain network.