Mia Bays, UK producer and director-at-large of gender-equality agency Birds Eye View, on who she trusts for film and TV recommendations.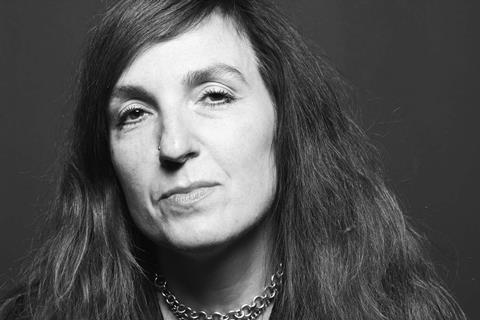 I have a few different constellations of folks I trust for film and TV recommendations. One is people on social media whose opinion I value. They include critics, filmmakers, curators, programmers, executives or general agitators with similar tastes or interests to mine, such as under-represented voices. I just discovered Andrea Long Chu @theorygurl on Twitter and I'm digging her. I follow younger critics like Sophie Monks Kaufman, Hannah Woodhead and Elena Lazic too, and admire their work/recommendations. I really like Terri White, the editor of [film magazine] Empire, for her spark.
The others are friends - some industry, some not. Especially for TV, I find. I rely on film networks more for movie recommendations. They include my colleagues Simone Glover and Tom Symmons, Be Manzini, a poet who runs Caramel Film Club, actor Gale Harold, Joanna Duncombe, film programme manager at the British Council, directors Stephen Kijak, Josh Appignanesi and Tinge Krishnan and producer Uzma Hasan. Also my director friend Andrew 'Wiz' Whiston. When something moves them, it tends to land with me.
I pay attention to curators such as Gaylene Gould, who just left BFI Southbank, Ashley Clark at BAM [Brooklyn Academy] of Music, Jason Wood at Home [in Manchester] and Clare Binns at Picturehouse. With Clare, we passionately agree and disagree, and I enjoy that.
I always look at work championed by executives including Matt Baker at HanWay, Ben Roberts and Lizzie Francke at BFI, and Lisa Marie Russo or Sandra Whipham at Doc Society. I've met cinema programmers/managers whose taste I'm excited by such as Anna Navas at Plymouth Arts Centre, Andrew Simpson and Rachel Pronger at Tyneside, and Wendy Cook at Hyde Park Picture House Leeds.
The print media I follow are The Observer, The Guardian, London Review of Books, The New York Times, The New Yorker, Little White Lies. Critics I like are Wendy Ide (The Observer, Screen International), Finn Halligan (Screen), Simran Hans (The Observer), [freelancers] Kate Muir and Kaleem Aftab. I also enjoy Manohla Dargis at The New York Times and Richard Brody at The New Yorker.
I love the 'Girls on Film' podcast with Anna Smith. It's fab hearing women discuss film. Also [BBC Radio 4's ] 'Woman Hour' and Jason Solomons on BBC Radio London.
On TV, I've liked Everybody In The Place (BBC iPlayer), Succession (Sky/HBO), Unbelievable (Netflix) and Chernobyl (Sky/HBO).
When it comes to film, For Sama, Atlantics and Portrait Of A Lady On Fire. Many folks tipped me off about those and they weren't wrong.
Interview by Louise Tutt