EXCLUSIVE: Documentary revolves around a news reporter who killed herself live on-air in 1974.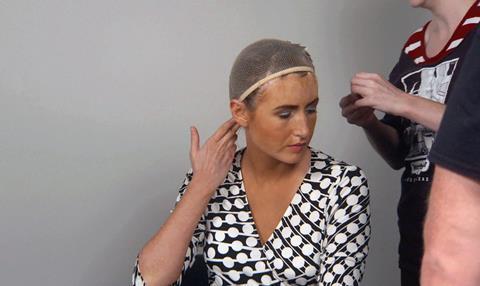 Documentary Kate Plays Christine, which screens at Berlin Film Festival tonight (Feb 15), has been snapped up for international sales and UK distribution by Dogwoof.
The film, which won director Robert Greene the US Documentary Award for Writing at this year's Sundance Film Festival, was secured by in a deal with New York-based production company 4th Row Films.
UK-based Dogwoof will present the film to buyers at the European Film Market (EFM) this week. The agreement excludes North America.
Described as a "blend of documentary and psychological thriller", the film follows actress Kate Lyn Sheil as she prepares to portray the role of Christine Chubbuck, a real-life news reporter who killed herself on national television in 1974.
Producers are Susan Bedusa and Douglas Tirola for 4thRow Films and executive producer is Christos V. Konstantakopoulos.
Oli Harbottle, head of distribution at Dogwoof, said: "Robert Greene is one of the most interesting filmmakers working in the documentary space at the moment, and we are always ready to champion those filmmakers looking to push the boundaries of the genre.
"Kate Plays Christine is a thoughtful and provocative piece of cinema and we look forward to bringing the film to international audiences after its fantastic reception at Sundance and now Berlin."
The film follows Kate Lyn Sheil (House Of Cards) through her creative process as she prepares for her next, tragic role: Christine Chubbuck, a Florida newscaster who committed suicide live on-air in 1974.
As Sheil investigates - and ultimately becomes obsessed with - Chubbuck's story, she discovers that little is actually known about the real woman, even though her story was the inspiration for Hollywood film Network.