Titles to include world premiere of The Summer of Frozen Fountains.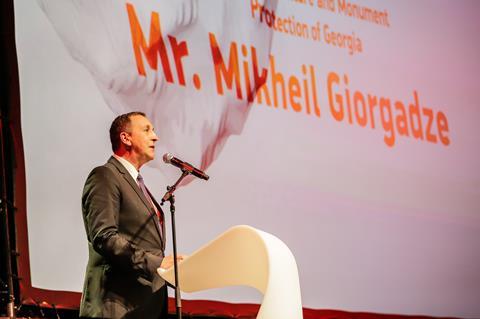 The 19th Tallinn Black Nights Film Festival (Nov 13-29) is spotlighting Georgian cinema for its 19th edition, including the world premiere of Vano Burduli's The Summer of Frozen Fountains, which plays in competition.
A retrospective, stretching back to 1929, includes 14 titles such as Tengiz Abuladze's 1977 drama The Wishing Tree.
Mikheil Giorgadze, Georgia's Minister of Culture and Monument Protectorate of Georgia, discussed the complexities of both Georgia and Estonia's film industry in a speech at the opening ceremony on Friday (Nov 13).
"It is particularly emotional for me that Georgian film is represented at this prestigious festival in Estonia as our countries are connected with special relations and common history," said Giorgadze.
"I often say that culture is the language used for dialogue between civilised, developed societies. One brilliant example of inter-cultural cooperation is the Georgian-Estonian film Tangerines [featured in the Forum section]. It is only the beginning."
Giorgadze went on to highlight the censorship faced by Eastern European countries under Communist control.
"Even with censorship, pressure and the iron curtain, Georgian filmmakers used to manage to create masterpieces and attract international attention," he said.
"The film Repentance was the breakthrough, demonstrating the mercilessness of the system. The film critics even predicted that the film could change the world political map. And it did.
"This shows culture is the most powerful weapon. It has capacity to change the ideology, to overcome the political system."
Georgian Ambassador to Estonia Tea Akhvlediani brought out the traditional Black Nights Film Festival candle that festival director Tiina Lokk had sent her.
"I was sent this candle a year ago, meaning that my country would become the focus of this year's retrospective. Our two countries have been through a lot, and have a lot in common."