EXCLUSIVE: Prestigious Polish festival readies pilot and first episode strand.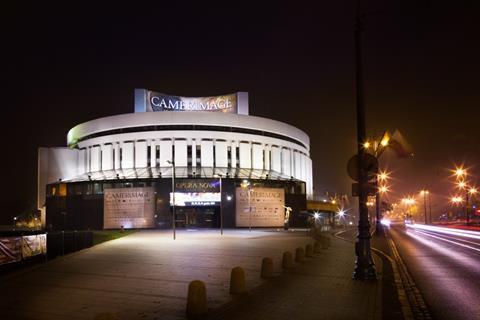 Camerimage, the world's biggest festival dedicated to cinematography, is the latest film festival to launch a TV strand in the shape of First Look, a competition for pilots and first episodes.
The Polish festival (Nov 14-21) is aiming to host around eight pilots and first episodes from international and US broadcasters, with the festival's international jury due to fete a winning cinematographer and potentially series producers.
The strand will initially focus on series that have already been broadcast, with applications this year including Fargo, 1864, Sirens, An Bronntanas, Manhattan, Salem and Black Sails.
While world premieres may be harder to come by festival organisers hope to be able to stir up local interest for series still looking for regional deals.
"We've been thinking about it for a while with the growing power of TV series and the amount of talented filmmakers crossing over today," Camerimage executive Kazik Suwala told ScreenDaily.
"We hope to have series from all over the world. We've had applications from the UK, US, Israel, Poland and other European countries".
"We want to focus on series that are lesser known in this region and to make discoveries but we expect most of the series to have a broadcaster on board."
The prestigious Bydgoszcz event, which regularly hosts leading lights of the film industry, is also due to host panels featuring showrunners and other TV executives who will discuss the growing crossover between film and TV.
Camerimage is the latest film festival to launch a dedicated TV strand, with Rome last month declaring its intentions to launch a TV and film market in October and Toronto due to announce its Primetime lineup next week.
Berlin made a splash earlier this year when it hosted premieres of anticipated TV series including Netflix's Better Call Saul, RTL's Deutschland 83 and DR's Scandinavian drama Follow the Money.
Oscar-nominated Russian drama Leviathan walked away with Camerimage's top prize - the Golden Frog - last year.