Other winners at animation event include Manana Forever and Fongopolis.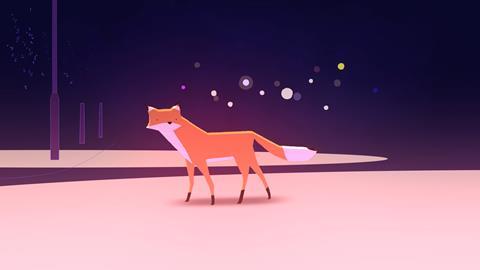 Alan Holly's short Coda won the top prize, the Anca Award, at Slovakia's animation event Fest Anca that ended Sunday in the small town of Zilina, located near the borders of Poland and Czech Republic.
Following on from the film's previous accolades at SXSW, Edinburgh and Galway, the Irish director continued to impress jury members with his hand-drawn animation and storyline depicting a young man who is confronted with death.
UK-based animator and installation artist Max Hattler, along with other jury members including Slovakian producer Peter Badac and Swiss animator Michael Frei, handed out the award saying, "This made us want to die in the best possible way."
Holly, pleased by the award along with the event's festive offerings, added, "Sorry I slept in and missed my own screening. This festival has been tons of fun."
Coda was produced under the Frameworks animation scheme that is funded by the Irish Film Board, RTÉ and the Arts Council, and has actors Brian Gleeson and Orla Fitzgerald as the voices for the two lead characters.
Special mentions were given to Polish director Ewa Borysewicz for To Thy Heart, Latvian director Edmunds Jansons for his comedic take on a disobedient boy's choir in Choir Tour and to Polish director Karolina Specht for The Incredible Elastic Man, which tells the story of a shapeless man.
Giving a nod to music and multi-media, the festival's music video category was awarded to German animators Benjael Halfmaderholz for their 3D stop-motionanimation work in Bonaparte's Manana Forever. Jury member and music composer Olav Lervick highlighted that "the song, together with the actively bizarre animated environment where the band members are substituted by puppets, was truly memorable. The melody and animation were both very strong, and could have easily stood on their own – something that is essential in music videos."
Joanna Kozuch's multi-layered film Fongopolis was a crowd pleaser, ultimately awarding the animator with the Anca Slovak Award. The prolific filmmaker brought a violinist trapped in a train station to life using photographs, pixelation, sketches, animation and after effects.
Fest Anca organiser and filmmaker Peter Budinsky praised Kozuch and other Slovakian filmmakers by reiterating that the end of communism, and thereafter the close of public studio Czechoslovakian Television, halted animation through the mid-1990s. "Thanks to the emergence of academies and art institutions, Slovakian animation is slowly growing in popularity again, and we are seeing more talented artists from this region," said Budinsky.
Fellow Slovakian animator Veronika Kocourkova won the DI award for her animated short The Story of a Tornado. Organised by Film Europe, the short will be presented in front of a European film with Slovakian distribution, in efforts to promote and support animated films.
Other awards included the Anca Kids Award, given to French director Ulrich Totier for My/Us and the Anca Student Award to the film Somewhere, directed by UK's Nicolas Menard.
Jury members, and filmmakers alike, praised the festival for its backing of experimental animation, expressing that an overall sense of passion and energy for the art-form exuded throughout the five-day festival.
"There is a lot of work pushing the boundaries here," said jury member Max Hattler. "I am seeing both narrative and style executed in interesting ways, and that is very exciting. Ten years ago, animation did not extend past animation's classic parameters like it is now. Selecting the winners has not been easy."
Fest Anca programme director Maros Brojo elaborated, "We want to showcase a range of platforms – from older animation styles to newer, more experimental techniques. We have also brought in programmes such as gamification and sections like motion design to highlight the importance of multi-media."
Held in a derelict synagogue, the Game Days section brought both established and emerging game developers together to discuss the cross-over between animation and film, funding options such as crowd funding and innovative technologies seen in platforms like Demoscene.
On the more vintage side, retrospectives included German animation in the Nazi and GDR periods, 1920s Ukranian avant-garde animation, Austrian post-avant garde animation and Swiss films from 1996 to present – all highlighting the overlapping of politics and animation.
Tributes showcased work from Swiss directors Georges Schwizgebel, whose metamorphic work is described as oil paintings, and Ernest Nag Ansorge, who is remembered by his inventive use of sand animation.
Festival director Eva Pavlovicova summed up the festival saying, "This is our seventh year, and each year we continue to grow in size. We have filmmakers coming from around the world, each wanting to express their unique way of telling stories through imaginative animation. We continue to try new things, and this year's use of alternative spaces such as the synagogue, bizarre films in sections Anca in Wonderland or classical films with live scores highlights our desire to promote all kinds of animation to wider audiences."