Festival moving forward following controversy surrounding the Tricycle Theatre.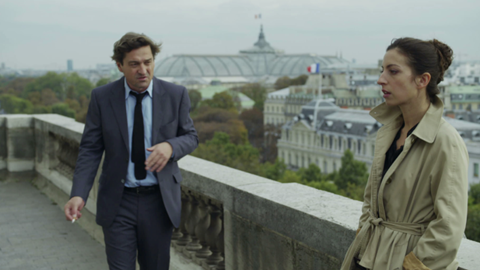 The UK Jewish Film Festival (UKJFF) is preparing to host its "strongest ever" run, according to founder and executive director Judy Ironside.
The festival made headlines in August when London's Tricycle Theatre refused to be part of the upcoming event, which runs Nov 6-23. This was due to UKJFF being part-funded by the Israeli Embassy, amid the ongoing conflict in Gaza.
The theatre quickly reversed the ruling and invited back the UKJFF "with no restrictions on funding".
But before the u-turn – and with 26 screenings already planned for the festival's 18th edition - Ironside had to find new venues fast.
"We were very surprised," said Ironside, who created the festival in 1997. "It has been the home of the festival for many years…it's a great space and we love the venue.
"We would never have wished for this to happen, but I think we're looking forward to our strongest ever festival.
"We have great films, we're a good, strong, festival and this is a good year. We're putting all our energy into it."
The 2014 event will take place in 12 cinemas across London, including the BFI Southbank, Curzon Mayfair and JW3, as well as venues in Manchester, Leeds, Liverpool and Glasgow
The Art Dealer will open the festival at the BFI Southbank on Nov 6, introduced by director Francois Margolin.
More than 90 films will be featured with upwards of 150 screenings of feature films, TV, shorts and documentaries from more than 27 countries.
Other gala screenings include: Zero Motivation, winner of the Nora Ephron prize at the Tribeca Film Festival with lead actress Nelly Tagar (Tied Hands) in attendance for a Q&A; documentary The Green Prince, including a Q&A with director Nadav Schirmanand; and Bethlehem, with a Q&A with lead actor Tsahi Halevi.
Tricycle's ban has since been lifted, but UKJFF's future with the venue is uncertain.
"We don't know about the future," added Ironside. "We hope that things can be sorted out and I think the will is there, but our film festival listens to our audiences and that's really what it will be about.
"We run a film festival and that's what we're going to do, no matter what."
The UK Jewish Film Festival runs from Nov 6-23 across London, Manchester, Leeds, Nottingham and Glasgow. Tickets for this year's festival are now on sale. For more information visit: www.ukjewishfilm.org -